Art:

Judith Bernstein – Dicks of Death

Judith Bernstein is a feminist artist whose work can be seen in the permanent collection at the Museum of Modern Art. She is "best known for her erotic drawings and graffiti art. During the beginning of the feminist art movement, Bernstein was a founding member of the cooperative feminist A.I.R. Gallery in New York." Mary Boone gallery in Chelsea is showing some of her drawings of giant screws that also look like big, hard, black dicks. They're very interesting to look at. The gallery has been showing this work since Jan 9, in an exhibition titled Dicks Of Death. It's curated by Piper Marshall, a young, and very stylish, curator who has been featured in W and Vogue magazine and sort of looks like a 1970s styled Amy Adams. The term "Dicks of Death," is a "Marine nickname for the processed beef franks included with beans, is so termed for its foul taste and similarity in appearance to male genitalia. The offensively flavored and phallic shaped food is Government Issue, served to soldiers in ready-to-eat rations. Bernstein lifts this term to zero-in on the war-time phallus and to show us how aggression and patriotism is institutionally packaged to fuel political conflict." Check out the show before it closes in a couple of weeks. Those dick screws along with the other phallic artworks are very Instagrammable. —tom
Art:

ZACHARI LOGAN – ARTIST TALK

The Canadian artist Zachari Logan is back in NYC for a residency at Wave Hill at their Winter Workspace Program. During his time here, he has a few things coming up and we are gonna tell you about one you shouldn't miss. Just to give you some background on Zachari, his drawings are amazing and a lot of his work deals with "the intersections between masculinity, identity, memory, and place." In previous work, related to his current practice, Logan investigated "his own body as a site of exploration..." In this early work he used to be really into himself, naked and often flaunting his massive penis. Now I think I got the attention of some of you. He will be giving a talk at the New York Academy of Art this wednesday, January 27th at 1:00PM. He told me that he'll be discussing: "the narrative and material shifts in my work away from the exclusive pictorial use of the figure (my figure), to an engagement with the queer embodiment of space, landscape and nature, where ideas of my body as ever an ever-present catalyst, explore intersections between masculinity, identity, memory and place." Sounds deep, just don't forget to show the peen! —abi
Opening Reception for Benjamin's latest show in NYC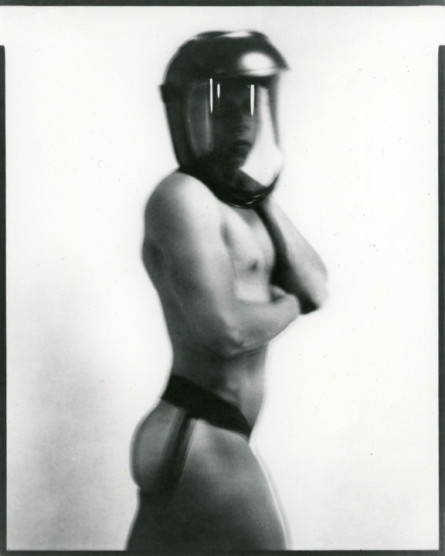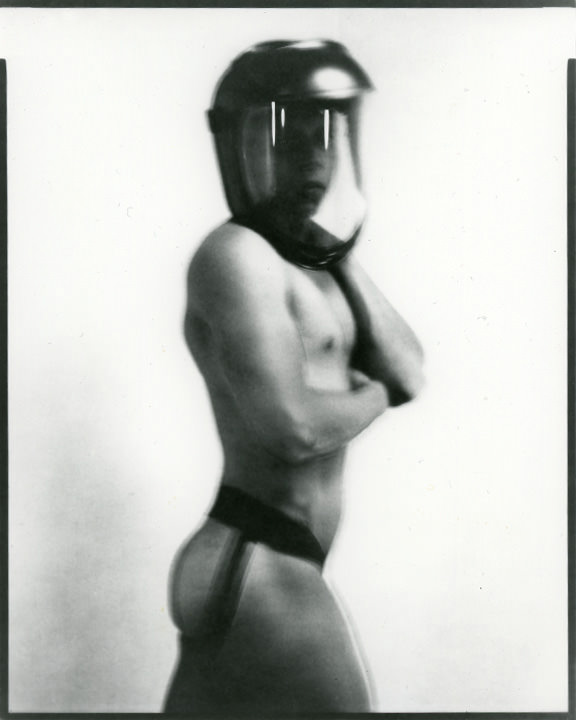 When you make it two weeks back-to-back in the GAYLETTER newsletter you must be doing something right. The photographer Benjamin Fredrickson has an exhibition opening this Thursday, January 21 at The Bureau of General Services-Queer Division at the LGBT Center on 13st. organized by Daniel Cooney Fine Art. The photographs presented in this exhibition were created by the artist using paper negatives with an 8×10 field camera. Benjamin told me that he's very excited for this new direction and process in his work, "I am exploring this alternative process of paper negatives which I feel bridges the gap between camera operator and artist."
I'm feeling it, they feel very honest, I like the gritty quality and how rich the blacks are in these images.
Fredrickson also appears in some of his own images to continue with his autobiographical approach. As the gallery notes mention "he photographs other men but he never photographs "the other," instead he is interested in revealing himself, his humanity and his vision of the world around him." His images continue to be sexual and full of nudity. GAYLETTER loves that!
Check out a few images from the exhibition below:

FREE, 6:00PM, THE BUREAU OF GENERAL SERVICES QUEER DIVISION, 208 WEST 13th ST. NY, NY. …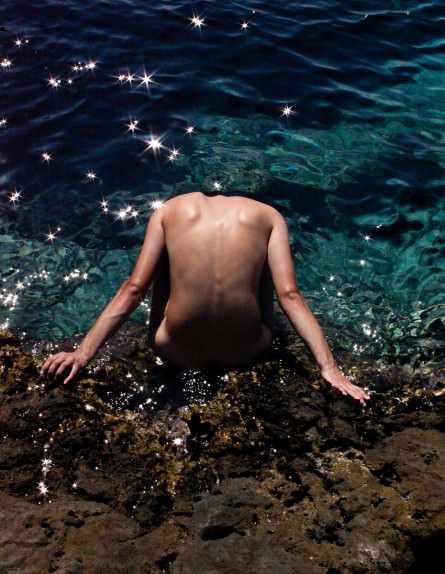 Helias Doulis is a 23 year old photographer from Greece who currently lives and works in London. His most recent project is titled Parabyss: A Nurtured Nature and features images that explore "the way that homosexuals tend to isolate themselves in order to live freely and away from the threatening 'public eye.'" This series was shot at Limanakia; a rocky and secluded corner of Greece where Helias felt he and his models could fully access melancholy. Photographs featuring naked men on a tragically beautiful private Grecian coast? I'm into it.
We decided to get to know Helias a little better and asked him some questions about this body of work.
Helias told us that Parabyss is "an earthly vagina, where a dystopian paradise shelters the frightened males, giving them the freedom to show intimacy with one another." Helias elaborated further by telling us that the photos in this series "reflect the greed of human nature in a world that persecutes its creatures through discrimination, forcing them to resort (to the) creation of a habitat of free sexual expression."
In regards to his inspiration and what his work is really about, "the main reason that I started taking photographs was to express my personal insecurities and inabilities to perform (in) my relationships and society, to find more insecure bodies and souls like mine to make all of us embrace the beauty of loneliness." Helias selects his models to be members of his personal melancholy, and refers to them as his multiple "alter egos." As you can see from these photos, he chose to hide the faces of his subjects. …

Art:

HOUSE OF LADOSHA – THIS IS UR BRAIN

I became familiar with The House of Ladosha a couple of years back by the incredible T-shirts they produced (Rihanna even wore one). The collective of both visual and musical artists has been around for awhile now so it's nice to see that they're still going strong. The group is putting on a gallery show and they wanted us to tell you that you're all invited! The opening at BHQFU in Brooklyn is happening this Friday, January 15th, at 8pm. The show titled THIS IS UR BRAIN features many members of the House of Ladosha including "Cunty Crawford Ladosha (Adam Radakovich), Neon Christina Ladosha (Christopher Udemezue), Paws Off Ladosha (Riley Hooker), Magatha Ladosha (Michael Magnan), La Fem Ladosha (Antonio Blair), and YSL Ladosha (Yan Sze Li) with collaborations from house members like Juliana Huxtable Ladosha. Following the exhibit there will be an after party with live performances by Contessa Stuto, Thurmon Green, Sam Banks and the House of Ladosha in the same space + drank. We will also have live DJ sets from ABBY, TYGAPAW, False Witness and Juliana Huxtable." Art show, party, live music, cute kids, what the fuck more could you want from a Friday night in January 2016!? —tom
FREE, 8:00PM-10:00PM, BHQFU, 33 34th St. 6th Floor, Brooklyn, NY

Friend and contributor to GAYLETTER, photographer Benjamin Fredrickson, has two new shows happening in January. It's just the beginning of the year and he's already so busy. The one we're talking about this week is a collaborative project titled 'Nydia' which he's worked on with artist Juan Betancurth. Here's what Ben had to say about it: "The exhibition features a selection of large format Polaroid photographs that I made with Betancurth's mother as the subject, wearing Betancurth's provocative handmade sculptural objects and tools." When I first saw images of Nydia, my initial reaction was "WOW." Nydia is pictured in various suggestive situations wearing her son's sculptural objects. "Bentancurth and his siblings were subjected to his mother's unusual manner of discipline using self-devised contraptions for punishment. As an adult artist far from Columbia and years from childhood, he has found inspiration in her objects of punishment for his sculptural work." Interesting! I'd say don't miss this one. —abi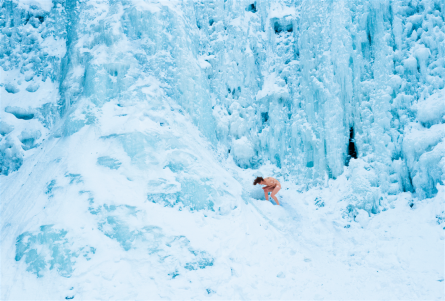 If you are young and don't know who Ryan McGinley is, then I don't know what to tell you. This man has been popular forever, I learned about his work years ago going to one of his exhibitions, waiting in line for hours to see photos of thin naked boys. The exhibition is closing this week and this is your last chance to check it out. Team (gallery. inc.) is showing in their New York gallery, and in the LA one simultaneously, two different shows. Both of the shows are closing on the same day (January 10th). The one in NYC, which is the one that I am gonna tell you more about, it's titled Winter. The photography show exhibits nude subjects in frozen landscapes, "There is virtually no photographic or cinematic precedent for these works: to capture naked bodies in such extreme conditions took profound measures of precaution, audacity and sacrifice on the part of all involved. The artist and his team invented and improvised manifold contrivances, employing the likes of ice-fishing tents, propane tanks and rock-climbing gear, in order to enable the production of these images." It's really cool, you get the familiar natural nude subjects common in McGingley's work but in this case they are nude in nature, it's surreal and wonderful.
FREE, 10:00AM-6:00PM, TEAM GALLERY, 83 Grand Street, NY, NY. …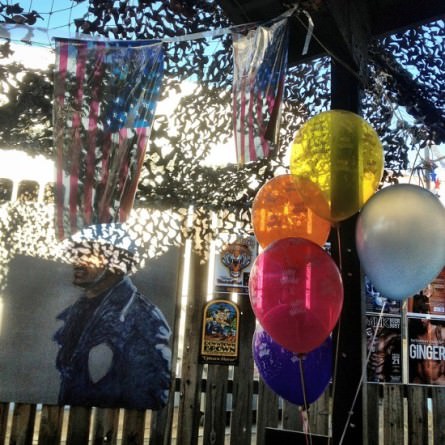 We are big fans of ClampArt Gallery, Brian Clamp (the director) has such great taste in art — I always wonder about his personal art collection. We are always excited when we hear there's a new opening at the gallery. Brian reached out to tell us about the gallery's first exhibition in 2016, "John Arsenault: Barmaid." He told us that Arsenault worked as the bar-back at the Eagle LA for nearly two years, and his new body of work is a visual diary of his time there. It's the artist's fifth solo show at ClampArt and it coincides with the release of Arsenault's first monograph which was published by Daylight Books. "He shot thousands of photographs — largely with his iPhone…The collection of images includes customer and employee portraits, interior shots of the bar itself, and a wide array of self portraits."
I peaked at some of the photographs and they show an obvious connection between the photographer and his subjects — the images feel real, unpretentious and very honest.
Here's a preview of the show:
FREE, Opening Reception 6:00PM-8:00PM, ClampArt, 531 West 25th St. NY, NY. …

The exhibition runs from December 18th to March 16th, 2016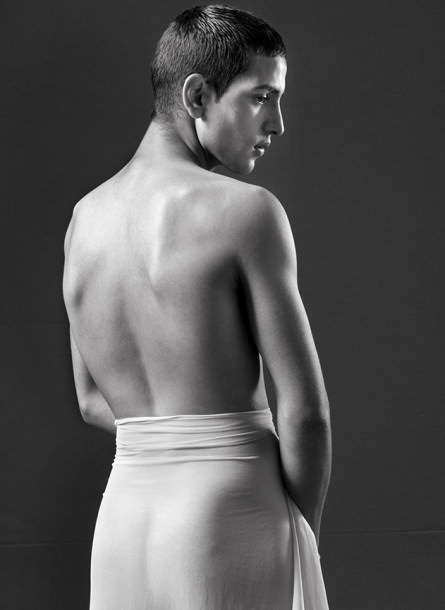 A new amazing exhibition of video and photography opens this Friday, December 18th at Leslie-Lohman Museum of Gay and Lesbian Art in NYC and it runs through March 16th, 2016. This new show titled 'Medium of Desire: An International Anthology of Photography and Video' focuses on the theme of "desire" and showcases the work of fourteen artists from nine countries. It includes some of our favorite artists such as the Chinese photographer Ren Hang (who we featured in issue 3 of our magazine), Dimitris Yeros, Anthony Gayton, Matthew Morrocco, Tomoko Kikuchi, Jessica Yatrofsky, Joseph Maida, Daniel M. Schmude and others.
This is what the press release says: "Using human beauty, desire, Eros, and sexuality, this new photography based exhibition reveals that cultural differences, whether defined by national borders, sexual orientation, or gender identification, can be simultaneously vast yet familiar. Regardless of one's sexual orientation or country of origin, feelings of desire, when successfully represented, can serve to minimize our differences and bring us closer." I had a chance to preview some of the work that are gonna be on display at the show — you are in for a treat. The work is great, there's also some nudity which makes things more enjoyable for all of us.
Have a look at some images from the show 'Medium of Desire' below:
Anthony Gayton, The Collector, 2009, Archival ink on paper, 39.75″x59″. Courtesy of the artist and MiTO Contemporary Art, Barcelona. …

Art:

Powrplnt Gallery presents – Venus, Gazing

This is some heady shit. Let me hit you with the write up I initially read for the show so you know what I'm talking about. "Curated beside art works loosely organized around the theme of the technofeminist gaze, a transformation of the Venus narrative manipulated through different mediums." Oh OK... It's our job to make sense of this shit so let me lay out exactly what this is all about. It's in a gallery and it seems like the highlight of the night will be the performance by XHOSA. She's a musician who loves Bjork, especially her song "Venus As A boy," (I love that song too) so she decided to create a live interactive performance inspired by the song. It all kicks off at 6pm, and she'll be doing a Q&A before her performance. For those who don't know anything about XHOSA, she was born and raised in N.Y.C., and is an artist who plays with Hip Hop, R'n'B, and Post Punk influences "to create a unique sound." I know that last line is vague as shit, but I spent some time listening to her music on Soundcloud and she's really good. I promise. We don't promote crap, you should know that by now. —tom