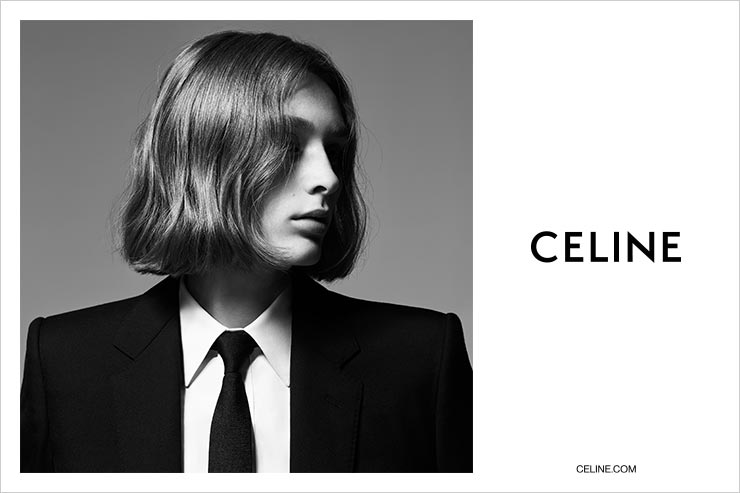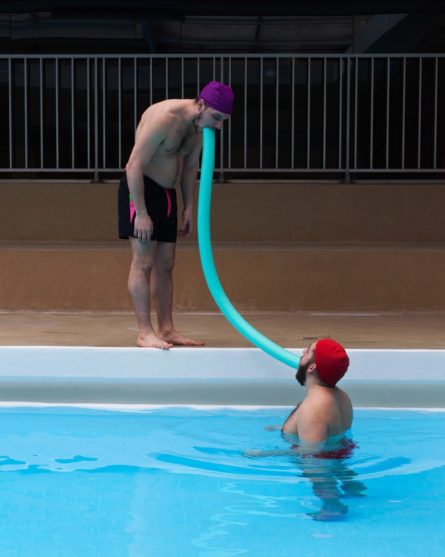 Mickey Aloisio is one talented photographer. He's so talented we've featured his work in our printed magazine a couple of times (Issue 5 and Issue 9). His new body of work 'Trips' brings "together a collection of images from two seperate photographic journeys the photographer embarked on. Over the last two and half years Aloiso has photographed over 100 men in a total of 20 different cities." Aloisio's photographs have a friendliness to them that is very appealing. He often places himself in the frame and it's immediately clear that he has a connection with the subjects he's shooting. The intimacy between him and his figures is magnetic.
"What's most thrilling about the creation of each photograph, is the recognition and response, the giving and taking, and the pushing and breaking of the boundaries of the other. Which ultimately explores how our identities are challenged and perceived by the stranger beside us. Each photograph becomes a demonstration of interdependence, acceptance and vulnerability." Aloiso explains.
Join Mickey on Friday, December 14, evening for the opening reception of 'Trips' at Leslie Lohman's Prince Street Project Space (127B Prince St.). The below ground gallery gets packed quickly, and hot, so remember to check your coat (I didn't last time I was there, and was a sweaty mess.) The opening reception goes from 6:00PM-8:00PM. Should be a cute crowd — you might even run into a few of the stars of his photos, if you're lucky.
…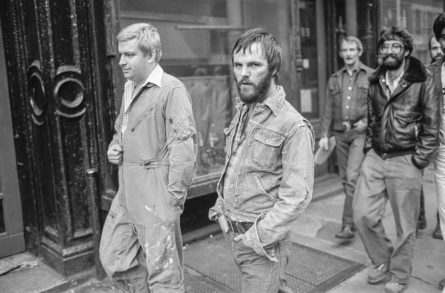 Sunil Gupta moved to New York City in the early 1970s to pursue an MBA, but the city had other plans for him. After realizing he had a passion for photography (Gupta would often hangout on Christopher Street and photograph the young men who were bravely creating some of the first gay public spaces), Sunil left the prospect of an MBA behind and began studying photography under Lisette Model at The New School.

The images he captured during his graduate career, nearly a decade after the Stonewall Riots yet years before the AIDs crisis, are compiled in Gupta's new book, Christopher Street. He shows us a different era, one in which gay men are dressed in Levi's and leather, where they walk down Christopher Street proudly sporting sideburns and mustaches. Gay sex, as political revolution, was part of this era, too. Men would have sex on street corners and behind parked trucks, not just for fun, but as Gupta says in a recent Guardian article, to be "bad and proud of it."

Sunil shows us this kind of intimacy in his photos. Flipping through the pages of Christopher Street feels like cruising. Men look straight into the lense as they walk past, some smile, some smirk. Gupta does a brilliant job of capturing the gay scene of the time. "What was initially a hobby quickly found a purpose in the fledgling gay liberation movement, documenting gay rights marches as well as the burgeoning gay scene. In retrospect these pictures have become both nostalgic and iconic for a very important moment in my personal history." Gupta is now based in London, and has presented his photography in more than 90 international solo and group exhibitions. …

A book that celebrates the artist's lasting impact in our culture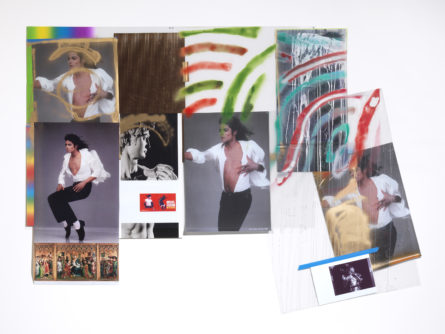 We all have our own story of where we were and who we were with when we learned Michael Jackson was dead. I was in the car with my mom and my older brother, we heard the news over the radio. Despite the controversies that followed Jackson through his late years, his lasting impact on our global culture is undeniable. This is what's explored in the new book, "Michael Jackson: On the Wall". The work of over 40 major artists who were inspired by Michael, including David LaChapelle and Andy Warhol, are compiled and reflected on.
Contributors like Zadie Smith explore what she calls the "magical thinking" around him. If it was so clear Jackson was bleaching his own skin, why did so many fans chalk it up to conditions like vitiligo? She writes, "That's when you understand how strong the force of desire is, how much it can deny and distort. It simply could not be that the most famous black man in the world wanted to be white. It would kill us to believe it. And so we refused to do so."
Notable is that contemporary art still focuses on Jackson. From Donald Urquhart's satirical "A Michael Jackson Alphabet" (2017), to Rodney McMillian's sobering portrait of Jackson's childhood home, "2300 Jackson Street" (2004), hung next to lyrics from Walt Disney's Snow White and the Seven Dwarfs: "It ain't no trick to get rich quick/ If you dig, dig, dig with a shovel or a pick."
Jackson may be dead, but his legacy is proving immortal. …

Art:

Becoming Queer: Warhol in the 1950's and Jerett Robert Austin's Camille

If you were as intrigued by the queer overtones in the majority of Warhol's work at the Whitney's newest exhibition 'Andy Warhol - A to B and Back Again' then you'll be happy to hear about an upcoming gallery talk on that exact subject and more. Art historians Nina Schleif and Trevor Fairbrother will be discussing Warhol's representations of homoeroticism on the third floor of the Whitney in the Susan and John Hess Family Gallery and Theater. Schleif is a German art historian who wrote 'Drag and Draw Andy Warhol: The Unknown Fifties' and Fairbrother is an independent curator who's written extensively on Andy Warhol. The Whitney states that the talk will mainly cover, "Warhol's depictions of queer desire, his collaborations with the photography Otto Fenn, and the social milieu of New York's gay subculture during the McCarthy-era." The talk will also be accompanied by a screening of Jerett Robert Austin's Camille, "a drag parody  of the 1936 George Cukor classic film starring Robert Taylor and Greta Garbo." The film pairs well with Warhol's work being that it's another influential depiction of gay subculture during McCarthyism when homosexuality and drag was outlawed. —gayletter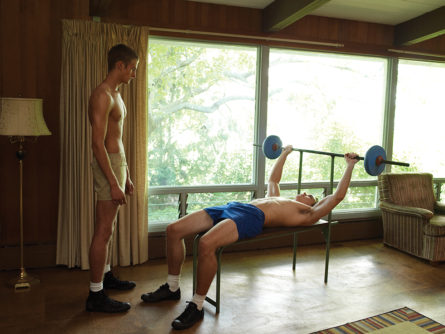 It has been 10 years since Luke Smalley created this body of work, and ClampArt gallery is celebrating the artists' latest exhibition titled "Luke Smalley (1955-2009) | Exercise at Home" opening on Thursday, November 29. Luke left behind an amazing oeuvre of photographic media before his early passing at the age of 53.
I have been a huge fan of Luke's work since I discovered some of his photos on Tumblr years ago, and I almost lost my mind when I saw his book "Gymnasium" back in 2004. Luke's work has been the inspiration of many fashion photo shoots. Often, I'll see a clear reference to his imagery and give him credit in my mind. In fact, his photos have been on a few of GAYLETTER's mood boards over the years. His work is so timeless and elegant; it keeps me looking back again and again.
"Exercise at Home" premiered in exhibitions on both the East and West Coasts in 2008, coinciding with the release of a second Twin Palms publication — the artist's third book. "It followed "Gymnasium" in its themes of "adolescent growing pains acted out under the guise of earnest athleticism."
Here's a preview of some of the work that will be on display at the exhibition. It runs through January 19, 2019.
…

The visionary talks influence, time and his remarkable career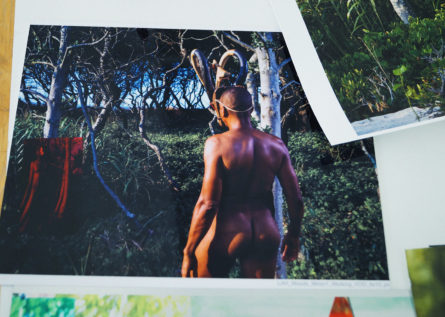 It was a crisp Saturday in early October. In Chelsea's gallery district, a few gallery-goers shuffled around and down sidewalks, hopping from space to space, unfazed by the wind, blind to the artist walking among them. Lyle Ashton Harris was arriving at his studio. Having been enamored by his work, and given his newest upcoming exhibition at Salon 94 Bowery, Flash of the Spirit, I was visiting him to pick his brain. Our eyes met as Lyle looked over his shoulder as he was unlocking the door to the studio building. He greeted me with a grin. "Did you recognize me?" he asked. "I just wondered…"
Upstairs, Lyle's studio was beautifully filled with natural light. The space appeared worked-in, but generally uncluttered. As we grazed around the room, he busied himself applying light-background music (Solange, Kaytranda, Sade, Fleet Foxes, and Kate Bush) for the afternoon. Perhaps the most notable sight in his studio, both in size and palette, were two immense, unstretched canvases. The two faced each other on far opposing walls, but he quickly called my attention away from there and back toward the center of the room where a table scattered with photographs and several prints were arranged into piles. These were his latest series of portraits created over summer after a nudge from his dealer to get back to working within portraiture. Also on the table was a diorama of Salon 94 complete with tiny photos of the work now exhibited, pinned to the miniature gallery walls. …

The Whitney's newest retrospective of a pop Art legend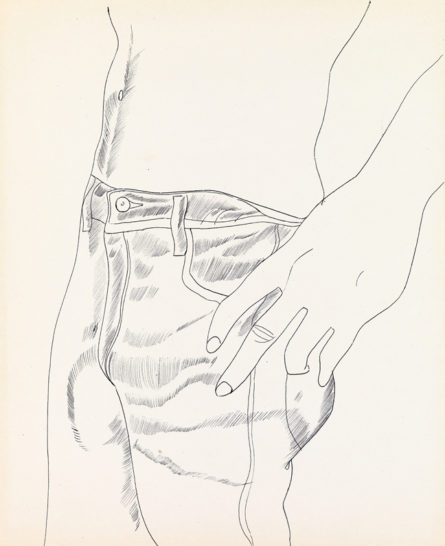 I remember someone on social media saying, "do we really need another Warhol show now?" I thought the same thing for about a minute, but then I remembered — it's Warhol. It's got to be good. And if it isn't, I can't talk shit without seeing it. Warhol made a unique contribution to the art world and even if you are not a fan, you should probably see this one in person, otherwise you'll sound like a hater.
I went to the show Andy Warhol — From A to B and Back Again and I am so glad I did. It's the largest exhibition to date at the Whitney's new location, including over 350 works, many assembled together for the first time. The dazzling show is brilliantly curated by Donna De Salvo, Senior Curator and Deputy Director for International Initiatives, Christie Mitchell, Senior Curatorial Assistant, and Mark Loiacono, Curatorial Research Associate. "The exhibition positions Warhol's career as a continuum, demonstrating that he didn't slow down after surviving the assassination attempt that nearly took his life in 1968, but entered into a period of intense experimentation. The show illuminates the breadth, depth, and interconnectedness of the artist's production."
It's a vast display; from his early commercial shoe illustrations, to the editorial covers under his direction at Interview magazine, through his instantly recognizable celebrity-obsessed pop-art, into his enigmatic later films, and including, of course, the infamous piss paintings — there's something for everyone!
Andy Warhol (1928–1987), Superman, 1961. …

An inside look at the sacred suburbs and theatrical New York City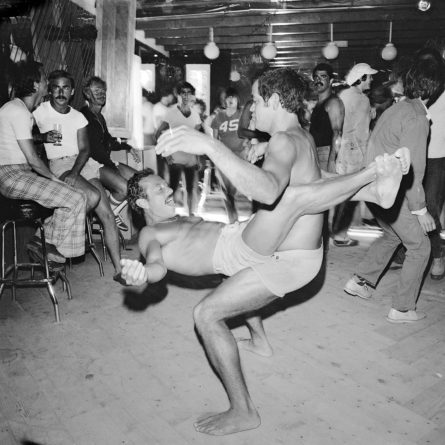 Throughout childhood, photographer Meryl Meisler was told that because she was Jewish, she would never go to heaven. Instead, she would be stuck in purgatory — a spiritual limbo. With a medium format camera in hand, Meryl set out in the 1970s to make sense of a changing world not "meant" for her. Her photographs, collected in her book "Purgatory & Paradise: Sassy '70s Suburbia & the City" (Bizarre) provides an inside look into those sacred suburban spaces many admire from the outskirts, but have hard time truly fitting in.
Meryl's relationship to Long Island and New York City played an active role in both her coming of age and eventual coming out. The theatrics of New York City nightlife are seen a plenty in her photography, and there are handfuls of the suburban mundane too. From prom nights, to family dinners, to dance parties and beach-bods, the subject most present in Meryl's photography is a documentarian's bravery. It took bravery to photograph certain scenes, and it also took bravery for her subjects – many of them queer and people of color – confident enough to be themselves in front of the lens at a time where freedom of expression was heavily suppressed by greater-white society. Many of the images in this book are previously unseen. Printed side by side, the images show how necessary all these different signs of strength can partner with general empathy.
Aside from exploring the characters in the world around her, Meryl explored her identity using self-portraiture as well. …

GingerNutz reminds us fashion is for fun, and any animal can model!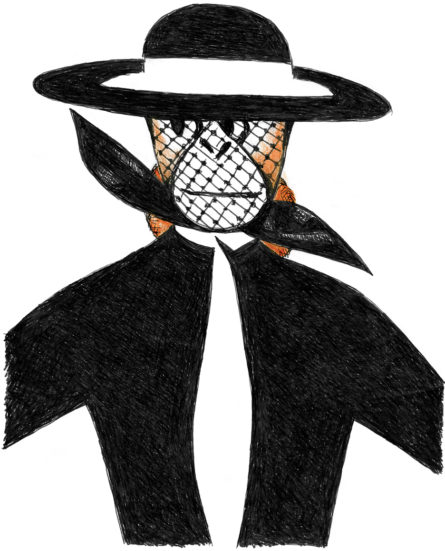 A wearer of many hats, writer Michael Roberts mixes his bounty of interest in his latest book, GingerNutz Takes Paris (MW Editions). Inspired by his close friend, foreword-writer and fashion icon Grace Coddington, we follow GingerNutz, the world's first orangutan supermodel, around Paris. The illustrations, hand-drawn by Michael, feature our heroine at photoshoots, parties, iconic Parisian sites, and fittings at the ateliers of designers from Dior to Comme des Garçons. The outfits featured throughout the story were selected by Grace herself, lending her hand back into styling. A former model herself, Grace long helmed the fashion pages at American Vogue serving as Creative Director for thirty years. Prior to writing and illustrating books, Michael served as Fashion Director of both Vanity Fair and the New Yorker. His former titles explain the palpable love for clothes noticeable on each page.
The drawings – themselves printed on creamy stock paper – harken to classic illustrations from magazines' past, giving the pink fabric-bound book a vintage, elegant feel. Whether it's read by a child or an adult admirer of what is considered to be in vogue, GingerNutz Takes Paris serves not only as a reminder of the fun side of fashion, but also as a tribute to Grace's unwavering influence and the original (and dare we say returning) fashion capital of the world.
You can purchase your copy from MW Editions here: http://www.artbook.com/9780998701837.html
…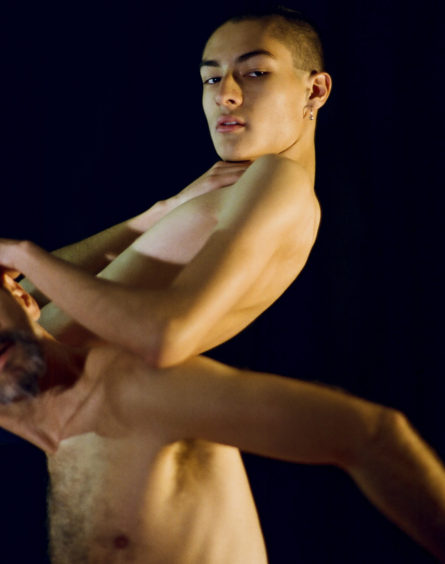 Edmund White wrote that Fire Island "is a place of rituals, where dinners, tea-dances and sex parties rhyme in the 'imagination with the rituals of medieval Japan or Versailles.'" The author is most certainly not alone in attempting to encapsulate the ethos and ennui of Fire Island. It is the setting for several iconic photographs and novels, including the abounding if not most quintessential Dancer from the Dance by Andrew Holleran. This past summer, Brooklyn-based photographer and GAYLETTER contributor Matthew Leifheit spent his days and nights out among the island's most storied locations. Holding residence at Cherry Grove's Belvedere Guest House, Matthew traipsed among Fire Island hot stops to construct and document the "composite sensibility, of the past rhyming with the present, of anarchy blended with grandeur" that delineates the island's lore.
A bit of the island's magic has been corrupted in recent years with the introduction of dating apps, harsher drug culture, and wicked storms, which have severely damaged the famed beaches along Long Island's south shore. Yet while the homosexual histrionics of Fire Island culture may have shifted, Matthew's Fire Island Night, opening October 26th, 2018 at Deli Gallery, suggests the thread of sexuality, intimacy and companionship that has long defined gay male culture may not be lost in the queer (possibly near) future.
Fire Island, for all that it is worth, will continue to benefit from artists creating works focused on the location. Whether they reflect on its past or reimagine it's present, each year we return to the rituals of Fire Island that continue to magnify homosexual taste in the world. …

"My studio is like a stage set of my family's home."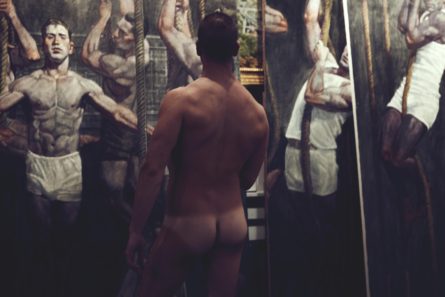 Athleticism, sportsmanship, camaraderie, bromance, love. We show affection and indulge in intimacy in many different ways. Mark Beard, the American artist and noted set designer, has been exploring the myriad dynamics which exist in relationships between men. Most popular are his drafts on paper of the male form and canvases varying in scene, but never without his signature, Adonis-like men.
Mark's work promotes antiquity, employing a saturated palette and details of yesteryear. There are Marines in uniform, wrestlers in singlets, a cohort of guys shirtless and wearing suspenders. Like Thomas Eakins before him, Mark's realism seems to signify that masculinity is inextricably tied to industry. Muscle, grit, competition all are underlying if not major themes. The artist has worked for Abercrombie, American purveyor of hot blondes and juicy pectorals. Mark was fortunate enough to cherry pick his choice of models to draw and paint. The selection of models he uses (most are friends of friends and run in theatre circles) has continued to grow over the years.
With all of the focus around the male form, it was a worth while question to consider how Mark sets about choosing his models, and what is the studio experience like for the artist. "My studio is like a stage set of my family's home," Mark told Elvis Maynard. With photographer Aaron Williams, Elvis attending a private sketching session with model Mic Adilardi to document the artist at work inside of his space. "I used to try and live as a modernist, but it wasn't really me." Mark said. …