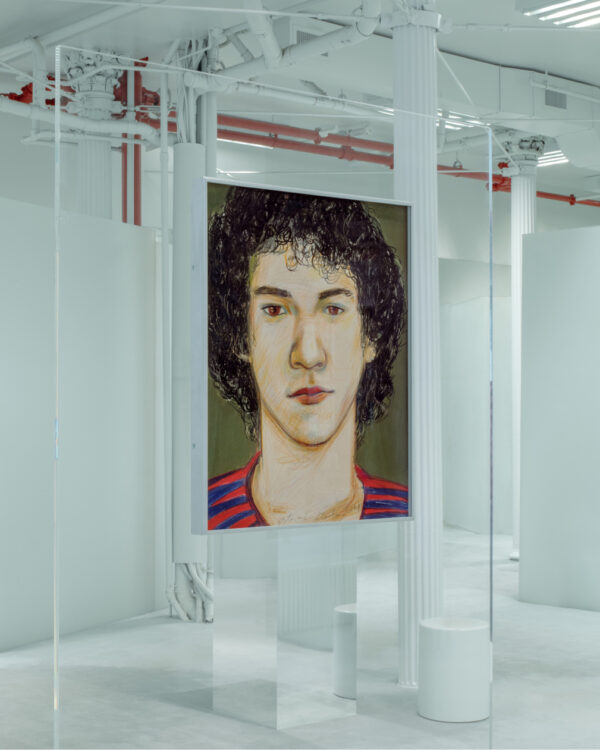 All images courtesy of Acne Studios.
Larry Stanton: The Artist who focused on Life as the Aids Crisis took hold of his Community
The Acne Studios Collaboration that aims to celebrate Stanton's Vibrant Legacy.
The memory of the artist Larry Stanton lives on through his gestural drawings, most notably his candid portraits of young men. Their boyish charm — emblematic of his own — is frozen in time, leaving minds to wonder what might have been had he not died at the tender age of 37 from AIDS related complications. In the five years before his death, he made some 500 drawings, providing a glimpse of New York City's gay men in the late 1970s and early 1980s. In their fleshy flatness, his portraits are hopeful and romantic, focused on the vitality of the moment he made them.
Stanton was born in 1947 on a rural farm in Delhi, New York, and he moved to Manhattan when he was only 18 years old. During his life, he was championed by artists and writers such as David Hockney, Ellsworth Kelly, Henry Geldzahler, and William Burroughs, but he had very few public exhibitions and sold only seven paintings before his untimely passing. He spent much of his time in the Greenwich Village, always keeping a small sketchbook to jot down ideas and draw strangers he met at his favorite coffee shop. A collector of people and his memories of them, his studio there became a hub for artistic types and their admirers — the space full of canvases, photographs, art books, and stuffed animals that had been torn apart by his cat. By night, Stanton's hook-ups became the subjects for many of his signature portraits on paper, with corresponding phone numbers often scribbled onto the other side.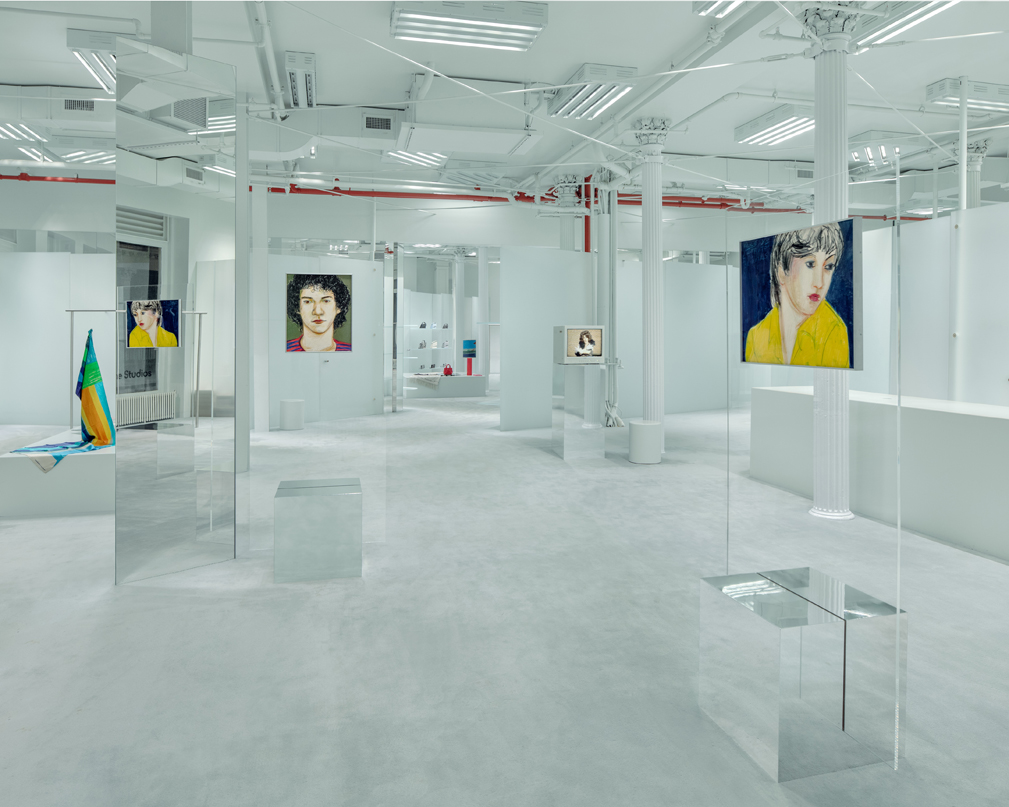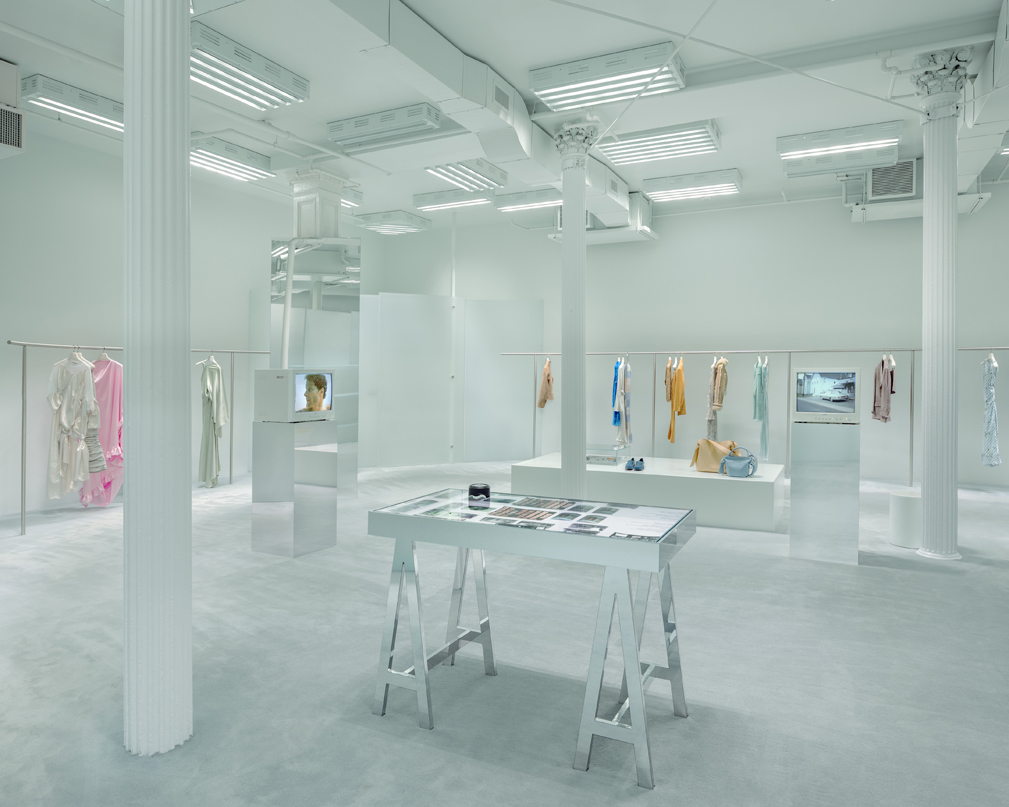 During his life, the artist's mentor and life partner, Arthur Lambert, became his most devoted advocate, providing him financial support and introducing him to many prominent creatives and provocative thinkers. After a semester at Cooper Union in New York, he moved to accompany his lover in Los Angeles in 1967, who funded his studies at the Art Center College of Design in Pasadena and then back in New York at the New School of Social Research, where he received a scholarship for Printmaking. Along with Lambert, Stanton's best friend Alice Sulit became a steward of his oeuvre after his death, preserving his work and promoting his legacy over the years.
In more recent history, Fabio Cherstich became the director of The Estate of Larry Stanton, presenting the artist's work as a touchstone in understanding gay art during the 1970s and 80s and the enormous cultural void left by the AIDS crisis, and in 2022 he and Lambert published a monograph of Stanton's life and work in Apartmento magazine, an emotional and informational deep-dive into his story titled, Think of Me When It Thunders. It references the only book that predates its publication, a text from Twelvetrees Press in 1986 that quotes Hockney's preface, "people make their own faces and Larry knew this instinctively."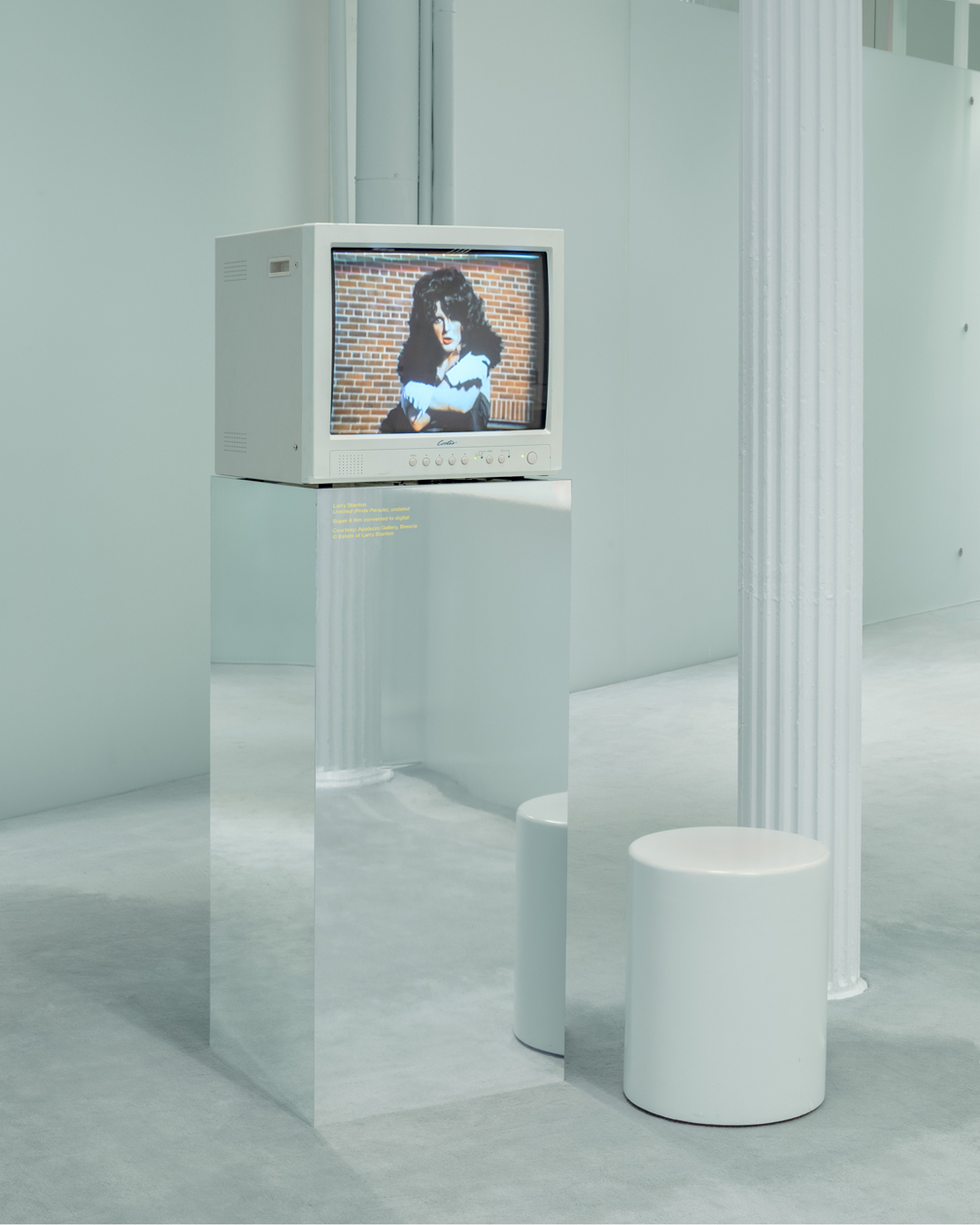 Running through February 23rd in the Soho neighborhood of New York, the current collaboration by the luxury fashion house, Acne Studios, celebrates Stanton's vibrant legacy. In conjunction with an exhibition of drawings and paintings at Daniel Cooney Fine Art, it is latest in a series of events featured in their showrooms that has also included Milan and Tokyo. The presentation features clothing and homeware emblazoned with Stanton's imagery (all proceeds donated to Visual AIDS) and two drawings by the artist shown alongside three vintage TVs showing films made by Stanton that have not been previously shown in public: scenes from the Pines of Fire Island, a Pride parade in New York, and upstate countryside while taking a trip to visit the farm town where he grew up. Also in the showroom, an archival shadowbox displays photographs taken by Stanton of Hockney at work on his Paper Pools at Tyler Graphics in 1978 and a selection of portraits of friends and lovers taken at Lambert's home on Fire Island.
A fourth screening there further contextualizes the life and work of Stanton with interviews from Lambert, Sulit, Cherstich, and Esther McGowan, executive director of Visual AIDS. A portfolio of Stanton's work is also printed in Acne Paper Issue 17. The curatorial project and accompanying designs aim to spread Stanton's work, and, with reverence and a spirit of hope, to focus on the monumental loss of a particular artist and his wider generation.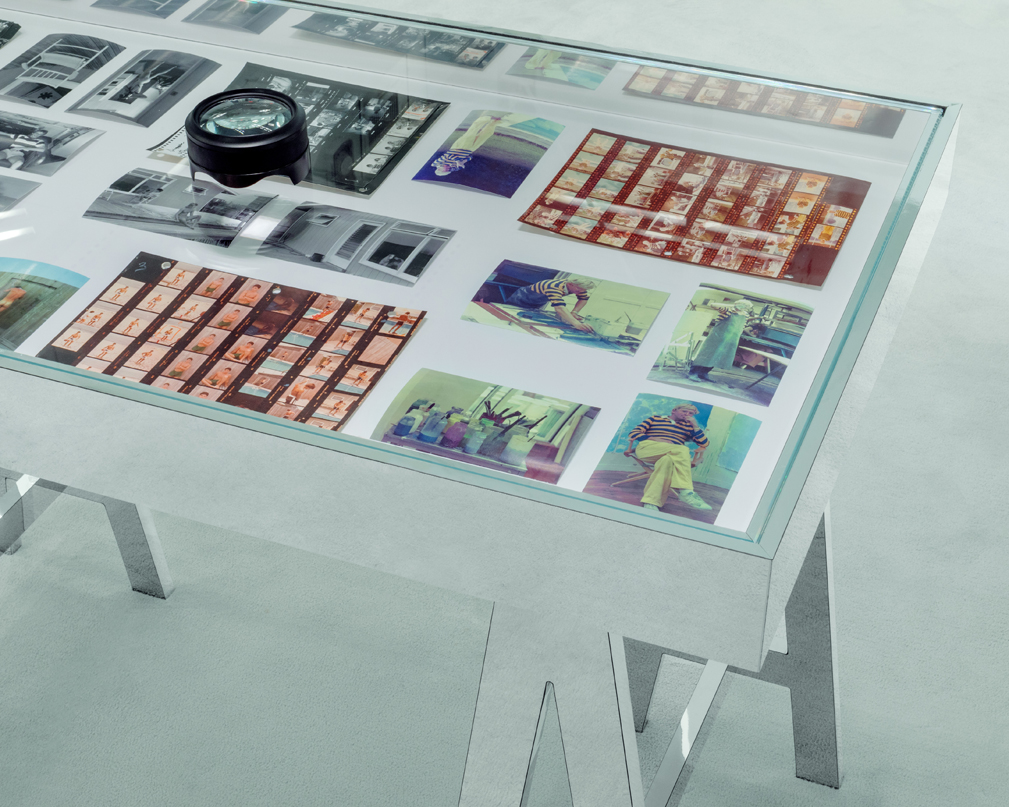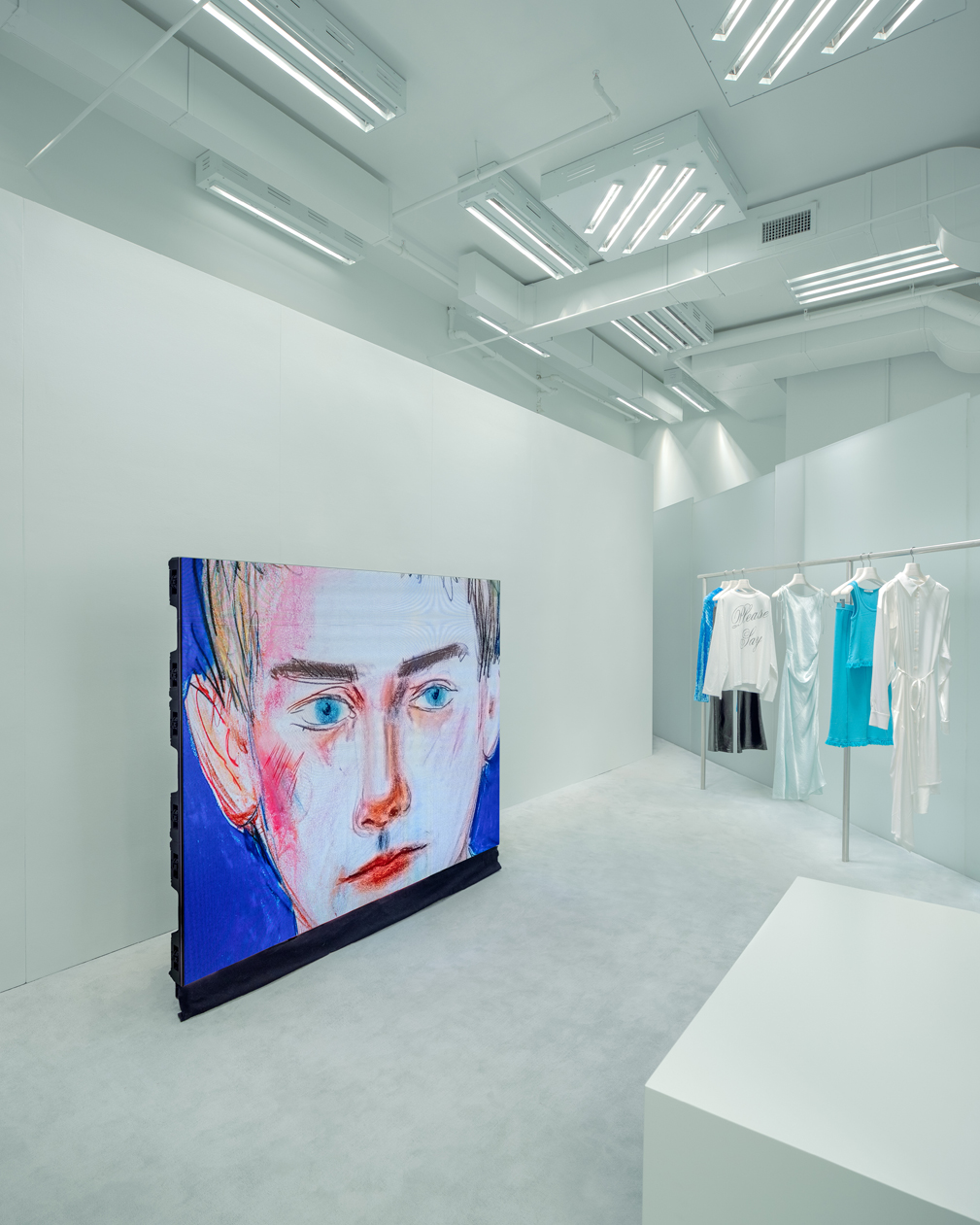 The exhibition runs through February 23rd at the Acne Studios store in SOHO, New York.