Michael Love Michael is an independent musician and writer based in Manhattan, whose latest single, "6 Jaguars," holds up a magic mirror to wealth inequality. Enchanted, we had to catch up with them to ask about their reflections on crafting music as a lens through which to see what money makes of us.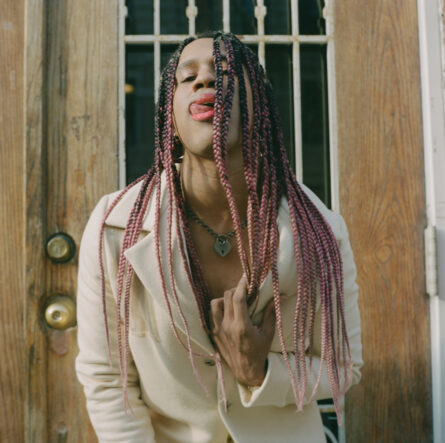 How do you navigate the relationship between storytelling and selling stories? We don't have another system right now. This is where we are, and I'm a person who has a certain amount of ambition. I'm putting music out there, which is an ambitious endeavor on its own, you know? I've worked within corporate hierarchies, so I can make a living. I understand this is necessary until we invent a new way of living and being, and supporting ourselves. But my desire to tell stories comes from a place disconnected from the idea of making money. I lead with my heart. I try to not live my life based on what's gonna make me the next quick buck.
Like the film Parasite, "6 Jaguars" is a portrait of someone in their high tower while we suffer below, but there's a certain luxe appeal. You end up wanting it, but also knowing that it's awful. I'm really drawn to that juxtaposition, always. I've been binge-watching a ton of TV, like everyone, and I've been watching a lot of Shonda Rhimes and Ryan Murphy shows. I'm obsessed with how they have these central characters who on the surface are corrupt, but you find goodness within them. They're complex. And that's how real life is. Nothing is one way or another.
At the end of "6 Jaguars," as you repeat that phrase, "Bitch if they don't like me / Cunt if they despise me," it transforms in meaning. …