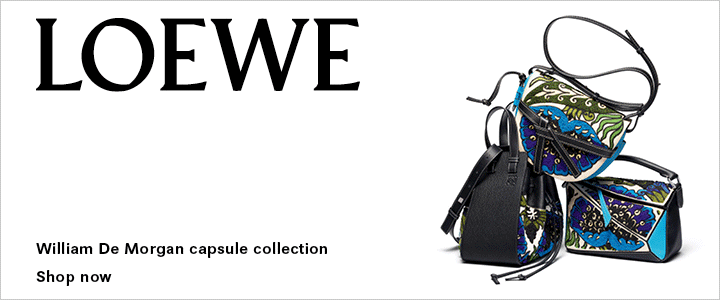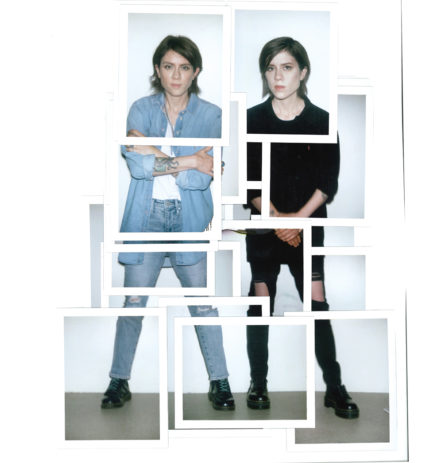 Tegan and Sara scaled the music industry mountain and planted their names in the sky. Born Tegan Rain Quin and Sara Keirsten Quin in Calgary, Canada, the identical twin sisters achieved indie stardom with their eponymous band in the '00s, before becoming pop icons in the '10s, in no small part thanks to touring with Katy Perry in 2014.
Now they're rounding the bend into the 2020s with a nostalgic turn. Their ninth album, Hey, I'm Just Like You, inspired by '90s cassette tapes, and the accompanying co-authored memoir, High School, gave the twins a chance to look back at their teen years.
GAYLETTER spoke to Tegan and Sara each separately — Tegan about the new music and Sara about their first book.
TEGAN
One of the tracks on your new album, "I'll Be Back Someday," it really captures that teenage need to get away, to find a more tolerant place. Did you feel like that growing up? I mean, even as an adult I need to get away sometimes. [Laughs] With that song, though, it sounds poppy and upbeat, but the undertone is this idea that you're anxious about facing the person that you are, anxious about admitting what you feel for somebody. While I didn't physically run away as a young person, I definitely repressed who I was for a long time. You know, when I eventually ended up hooking up with my best friend who was a woman. …

Slayyyter's debut inaugurates the new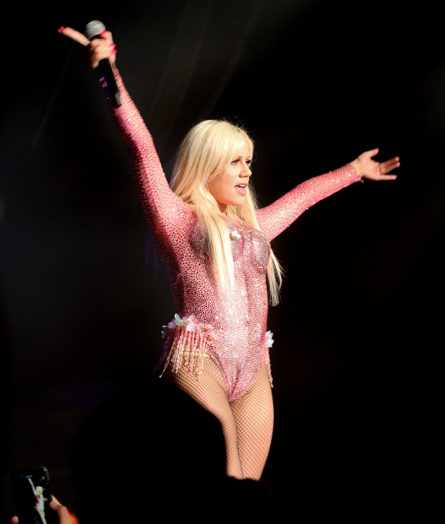 Slayyyter first pinged our radar with her standout singles "BFF" and "Mine" over the last year, in which she emerged shockingly — almost aggressively — ready to take over. With Hustlers' pre-recession extravagance domming the box office and Normani's "Motivation" video single-handedly rocketing the early 00s back to pop culture's forefront, Slayyyter is our first true heir to Britney Spears' Blackout. She reformulates the icon's decadent sonic finale to an epoch of celebrity excess and shamelessness. The density of Blackout, its grimy pink-and-blue oversaturation, its raw desire to wield acquired power — in short, those qualities that made it critically rejected the year of its release — are spun by Slayyyter's post-ironic revelation of all the satisfaction that darker pop can bring to light.
We still haven't had enough of "Mine." This level of pop ecstasy—think "Vegas Strip fantasia," "champagne and shotgun weddings"—has had no equal this year. The simplicity of the lyrics and Slayyyter's hyper-emotive delivery (so excessively felt it's almost parody, but never quite) creates a dreamy space within the propulsive, Uber-to-the-club type beat. In short, it's a hit. "BFF" ("Smoking up inside my white Jeep / with the pink seats") and "Daddy AF" ("Playboy in the grotto / I've been popping bottles / All night") stand out as other examples of Slayyyter's approach. Their production is dense, heavy, and hyperkinetic, well-suited to SOPHIE's world. The mixtape vacillates in mood, but what remains constant is its intensity, its excess, and Slayyyter's hypnotic, committed vocals.
While the pop of the 2010s documented our mass adaption to the internet (like Katy Perry's use of "epic fail" in "TGIF," and Taylor Swift's caption-lyric "I don't know about you, but I'm feeling 22"), Slayyyter feels born of the internet, molded by a newer imaginary. …

Love performed her song SHENIS at the annual festival in Amsterdam
Supe up your Pride with these new releases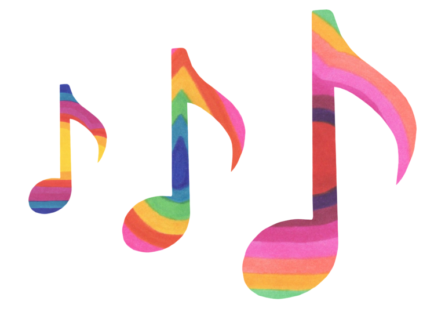 It's officially Pride Month, and the pop boys & girls have burst out the gate with a batch of anthems to power you through the ups and downs of summer summer summer. Hear ye now some songs to add to the playlists for your parties, heartbreaks, road trips and beachside Tequila Sunrises. Gag.
The race for Song of the Summer 2019 has begun. May the odds be ever in ha favor.
Here's GAYLETTER's official Pride Playlist 2019.
"Never Really Over" by Katy Perry
A Katy Perry single sounds like Katy Perry! The pop universe has untilted its axis: the ocean is clean, the sky is a purer blue than ever, and Obama's just about to wrap up his third term. "Never Really Over" gives euphoria, effervescent nostalgia, and breezy self-acceptance. For the first time in years, Katy Perry goes to the bright upper limit of her range, which made smashes of "Hot 'N Cold," "Firework," and, obviously, "Teenage Dream." No more the mid-range whisper-growl of "Swish Swish" or the eerie neutral tone of "Bon Appétit." The darkness of the Witness era has been processed into a hit whose ecstatic pitch can remind the pop-versed gay only of Madonna's "Ray of Light." Bless up.
"Mother's Daughter" by Miley Cyrus
This lead single from her EP She Is Coming is a return to form for Miley Cyrus. It's a full-on empowerment anthem, with a dark fury that we haven't seen on a Miley song since "Can't Be Tamed." It's a liberation for the "nasty woman," the misogynist's nightmare. …

A conversation with our latest cover star on the queer influences that shaped him, the joy of rock climbing, and what he wished he'd done when he met the president (not this one, the last one).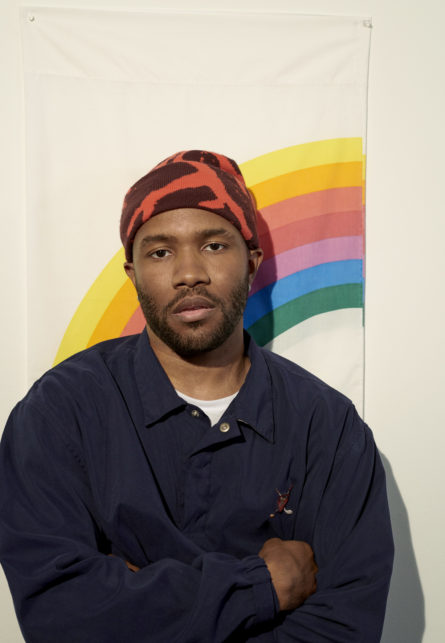 Intuition is a big word for Frank Ocean. It's been a guiding star in his uncharted course to success. His trust in it has led to various awards, beloved albums, even a surprise magazine filled with two years of globetrotting adventures.
Believe it or not, intuition also told us that one day Frank Ocean's path would cross our own. So when the opportunity arose to collaborate — on the cover story for our 10th issue, no less — we were, on some level, not surprised. We were, nevertheless, nervous, excited and well aware that we needed to create something special. Frank is one of those people who makes you want to be your best.
As Collier snapped her frames at a furious pace, we stood by trying to take it all in. At one point, Frank looked over and, for whatever reason, we responded with enthusiastic thumbs-up. A cheesy move, yes, but once we chatted a few days later for the interview, 
we quickly realized that Frank is not the kind of person looking for a slick performance from everyone he encounters. He was thoughtful, open and earnest. It was a delight getting answers to the questions we've wanted to ask him for years.
Hey, Frank. How is 2019 treating you? Everything's cool. Everything's good. Been keeping busy.
What's been filling up your days lately? Same old: making things, a lot of time in the studio between here [New York] and L.A. I split my time. …

A field trip to Austin, TX, with creative superhuman Paul Soileau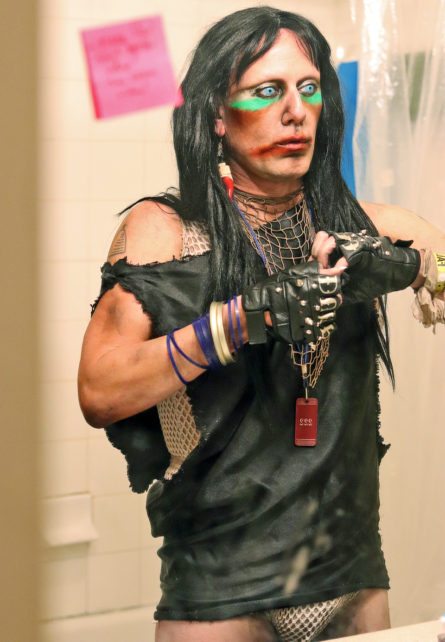 Back in 2012, I saw Christeene perform at her very first gig in Brooklyn at Glasslands Gallery. It was a high-energy terrorist drag show with lots of mooning and stage diving. The crowd went wild. By that time, I was already familiar with her music, videos and filthy lyrics:
I am your new celebrity
I am your new America
I am the piece of filthy meat
That you take home and treat to yourself
— "African Mayonnaise" (2012)
But it's Christeene's live show that won me over and left a real impression. The audience interaction I found poignant and sincere; same with her no-bullshit approach to issues of gender politics, censorship and the policing of our queer community. It was raw, dirty, entertaining and enlightening, all at the same time. Enchanted, I decided I'd never again miss a chance to see her perform.
Christeene and I met socially a number of times, in typically late-night affairs, before or after her appearances. We'd even had our pictures taken together. But I knew very little about the person behind the act, an Austin-based native of Louisiana named Paul Soileau. So when an invitation arrived from the Museum of Human Achievement in Austin, I knew right away that I needed to go on a field trip with Christeene, to document and investigate.
When Paul and I met on my first night in Austin, it felt like déjà vu, like maybe we were separated at birth. …

In pursuit of pop stardom, the German-born singer left the suburbs of Cologne for the promise of Los Angeles. Soon, she'll need no introduction.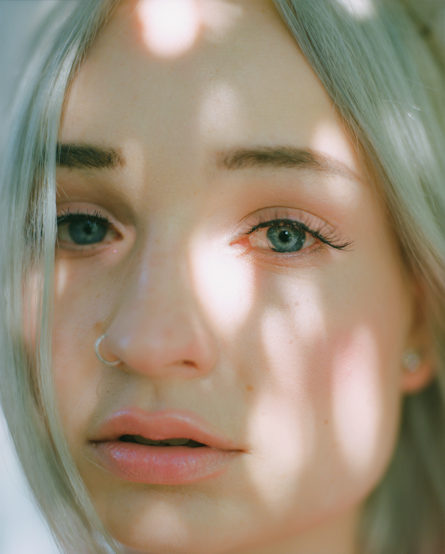 "It's crazy to think my first single came out only a year ago." Kim Petras took a breath to consider the whirlwind. Six years ago she left Germany and headed to L.A., where, like countless others before her, she assumed her celebrity status awaited.
She wasn't wrong. Within the last few months alone, she attended the MTV Video Music Awards for the first time, performed her very first stadium show (at Arthur Ashe Stadium) and took the stage at Billboard's annual Hot 100 Festival. Now, her full-length debut is set to drop in 2019. This may all sound like the candied precursor to a glorious pop career, but despite the synthetic, sugary goodness of her music, arriving wasn't a cakewalk. "What I have," Kim said, "I worked for it."
Following an absurdly busy August in New York, Kim returned to L.A. in time to celebrate her 27th birthday, at Disneyland no less. She spent the day with close friends and a bunch of gummy edibles, shutting off her phone for an adventure in the park. She needed to unwind before what might be an even busier autumn, including an upcoming tour with Troye Sivan. "It felt great to just be a person," she told me, remembering the edibles. "I just needed a day to be stupid."
She says all this without an ounce of irony — a key facet of her brand. As we chatted, she called herself "basic," citing her abiding interests in Pumpkin Spice Lattes and ramen noodles. …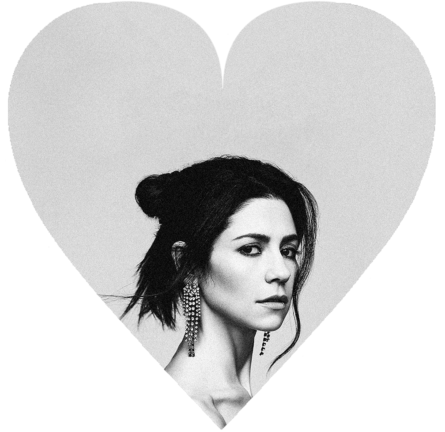 With the release of "Orange Trees" and its accompanying video, Marina (née "and the Diamonds") has completed the three-song annunciation of her upcoming album, LOVE + FEAR. The LP will be split into two eight-track halves — "LOVE" and "FEAR" — but unlike Marina's ultra-iconic Electra Heart, these songs are not delivered by crafted personae. They're Marina herself, unshielded, offering hard-won visions of calm. The long-term stan will immediately pick up on the lack of sharp tension in Marina's voice, which defined earlier songs like "Oh No!" from The Family Jewels, "Homewrecker" from Electra Heart, and "I'm a Ruin" from Froot. Although she sounds at peace, these songs are not boring. She's left the sparser production of Froot to return to a banging electro-pop backing, but with none of the friction of her first forays into the genre. She's come full-circle, unblonded, at ease with her own electricity.

"Orange Trees" braids her voice with a mellow acoustic guitar, rippling synths and a syncopated breezy beat, like a way chiller version of her collaboration with Clean Bandit, "Baby." It's summery as all get-out. "Handmade Heaven" starts in alienation — "I carry along a feel of unease / I want to belong like the birds in the trees" — which changes to relation, with the repetition of "birds of a feather fly together." The singer reconnects with nature in the handmade paradise of the song, which offers the rest of us a glint of the same feeling. Finally, "Superstar" is an ode to a love that transcends the dark, empty matter of distance: "All of the days that we spend apart / My love is a planet revolving your heart." The bright vocals are offset by a roiling trap-pop beat that drives the song into its explosive post-chorus. …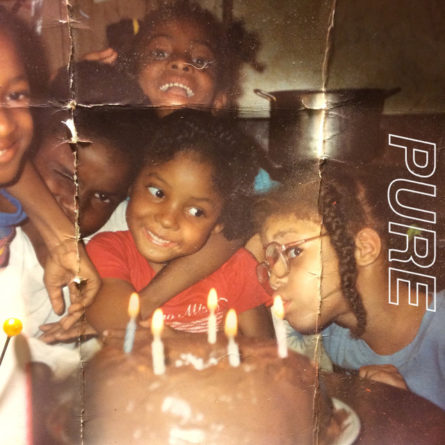 10. Pure by Diana Gordon
We're off to a weird start since Pure is an EP and not a full album, but it's actually immaculate and Diana Gordon deserves way more shine. She's shed her old stage name — Wynter Gordon, of "Dirty Talk" and "Buy My Love" success — and returned to her roots. She's an immensely talented songwriter. For example, she's one of just three co-writers on "Sorry," the biggest hit from Beyoncé's Lemonade. Her own work is much less pop, more downtempo, both anguished and exultant. "Wolverine" is my favorite entry in the tracks-titled-after-proper-nouns trend that Young Thug set off. "Kool Aid" will make you call your mother. In "Too Young," the listener is cast as her child, the product of an imperfect union that she can't forget. It's all so vibey — you can feel her need to express herself, to reach you however she can. Each song is its own little world, spinning smoothly on the axis of her emotions.
9. Dirty Computer by Janelle Monae
Our cybertronic seraph only continues to widen her wingspan. In the years since The Electric Lady, Janelle Monae's star has risen so high she's become a Met Gala fixture, a silver screen queen, and a champion for progressive Black activism at the forefront of our culture. The second track, "Crazy Classic Life," features a deft, comic, and incisive rap that echoes her unapologetically political verse on "Q.U.E.E.N." Which is to say nothing of "Django Jane." Her art is at the crest of fourth-wave feminism, working out the mechanics of a cyber sensuality. …

Listen to her new track and watch the music video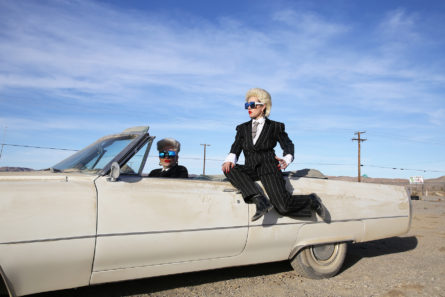 Brooke Candy kept it pushing this 2018. Since going independent, Brooke shifted her trajectory from mass-market pop (like last year's "Living Out Loud" feat. Sia) toward the haute, the conceptual, and the unapologetically political. Earlier this year, Brooke collaborated with Mykki Blanco and Pussy Riot for "My Sex," a celebration of the agency that arises from claiming your sexuality, regardless of its form. These independent songs go way harder, and the all-in blowout energy of her debut "Opulence" is back. "Oomph" is an aggressive summons to throw your ass in a circle, and maybe get your head knocked back.
ojivolta is a duo of producers Mark Williams and Raul Cubina, who might best be known for their credits on "Fall in Line," the Grammy-nominated Xtina & Demi Lovato record. They also earned songwriting credits for Jon Bellion's 2x Platinum Top 20 hit "All Time Low." It's mind-boggling that a similar team helped craft these three wildly different songs, which is a testament both to ojivolta's versatility and Brooke Candy's singular artistic vision and control. "Oomph" is closer to the sound and structure of "All Time Low" but it warps the beat much more, creates weirder and more squeamish movements of energy. It's squelchy and dissonant, chunky and heavily distorted, but the rhythm — the sweaty, fem-dommy, breathy rhythm — is never lost. And it's infectious.
Brooke Candy directed the video herself. Stunting in the desert like corporate Arizonan fucking cock destroyers , Brooke and Peli make a moment out of a retro convertible, shoulder-padded suits, and some hyper-reflective après-ski shades. …

A book that celebrates the artist's lasting impact in our culture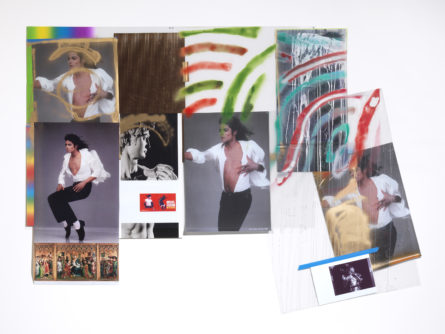 We all have our own story of where we were and who we were with when we learned Michael Jackson was dead. I was in the car with my mom and my older brother, we heard the news over the radio. Despite the controversies that followed Jackson through his late years, his lasting impact on our global culture is undeniable. This is what's explored in the new book, "Michael Jackson: On the Wall". The work of over 40 major artists who were inspired by Michael, including David LaChapelle and Andy Warhol, are compiled and reflected on.
Contributors like Zadie Smith explore what she calls the "magical thinking" around him. If it was so clear Jackson was bleaching his own skin, why did so many fans chalk it up to conditions like vitiligo? She writes, "That's when you understand how strong the force of desire is, how much it can deny and distort. It simply could not be that the most famous black man in the world wanted to be white. It would kill us to believe it. And so we refused to do so."
Notable is that contemporary art still focuses on Jackson. From Donald Urquhart's satirical "A Michael Jackson Alphabet" (2017), to Rodney McMillian's sobering portrait of Jackson's childhood home, "2300 Jackson Street" (2004), hung next to lyrics from Walt Disney's Snow White and the Seven Dwarfs: "It ain't no trick to get rich quick/ If you dig, dig, dig with a shovel or a pick."
Jackson may be dead, but his legacy is proving immortal. …

Sing along to her latest track!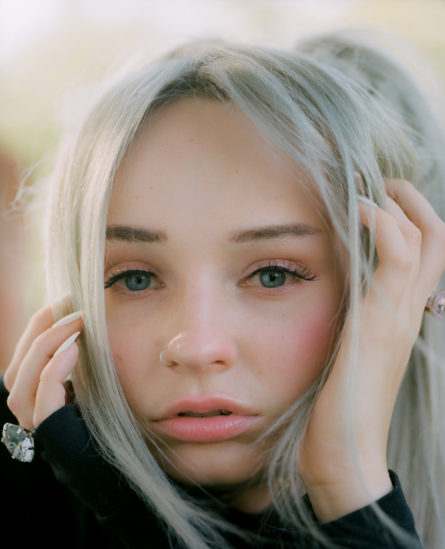 There are two things gays love: Halloween and heartbreak. Our pop prophet (and recent cover star) Kim Petras has managed to deliver celebrations of both this year, and we couldn't be more grateful. "Feeling of Falling" is an emo space-age anthem for all those times you've let yourself catch feelings despite every cell in your body warning you not to. She's taken us from the graveyard to a club on the dark side of the moon, to that lit-up dancefloor where you suffer love more gladly than anywhere else.
"Feeling of Falling" has a more melancholic tone here than a bubbly track like "Heart to Break." This song is the flipside to that feeling; it's all the bottled-up fear that carries you to the moment when you fully give your heart away. The verses are anxious and tormented — "I can't keep holding onto air / If we hit the bottom, I don't know what's there" — before Petras leans into the love she's staved off so long: "If you want to stay, be my one mistake / I don't want to wait anymore." Love hurts. You love it. Imprison me, for I, except you enthrall me, never shall be free. That vibe, but very dance-y.
Cheat Codes has worked with Demi Lovato and Becky G; they've remixed Katy Perry and Bebe Rexha. Petras is perfectly in her element here, and she sounds every second the rising pop star that she is. "Feeling of Falling" is the natural evolution of the interstellar dance-pop sound that Ariana Grande and Zedd introduced in 2014. …