stick your head in a song, not the sand.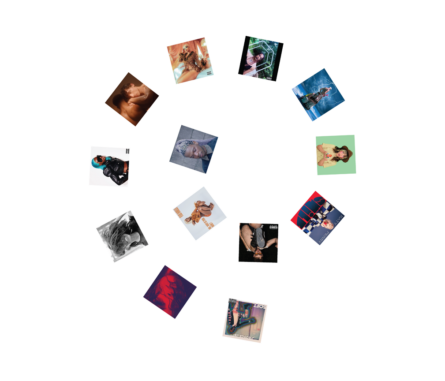 This is a season of enduring hunger, and keeping alive the promise of being fed. Our vaccine is held up by a pharmaceutical trade race, weapons and violent tongues keep rising, and we're losing lights every week. For some of us, this is the first time the world's burned too hot, and for others, this feels like only the latest fever.
By our lights, culture can only do what it has always done. Music keeps our pain and our hope company; it clothes and shelters us when the world will not. In music is strength.
So set your SpaceX brainchip to sickening~ and stream yourself a rhythmic river to freedom… Here's our Summer 2020 Playlist (in no particular order):
Flo Milli – Ho, why is you here?
(RCA Records)
"Beef FloMix" made fancam happen and introduced the world to Flo Milli. Flo Milli is Flo Milli. This July, Milli released her first mixtape, Ho, why is you here? and you could fit its flaws in the space between its title's "here" and "?" Flo Milli delivers insistent jabs gloved in goofy punchlines, and insists on the immediacy of every syllable. Her wordplay checks each box like sevens on a slot machine. Her rhetoric is truer than Benjamin Franklin's; her flow goes farther, faster, than Paul Revere. Flo Milli could have written the Declaration of Independence, but no Founding Father could have written "Weak." Give Flo Milli her flowers, and wrap a twenty around each bloom. …