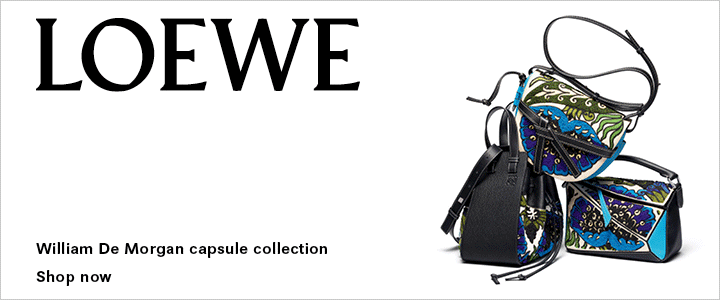 A newcomer on the queen scene reviews IMTOY's men's stroker — the Manta Ray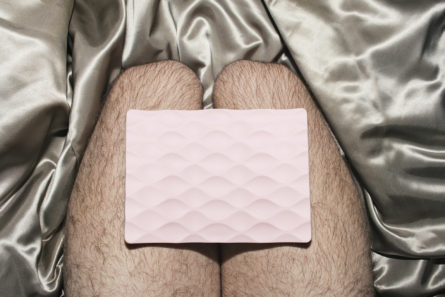 It was a dark and gloomy evening. Rain pitter-pattering on her Greenpoint apartment's fire escape — a luxurious New York terrace. Maybe not luxurious, but a queen needs her outdoor space. It was nippy — one of those autumnal times that's more indicative of impending winter than a bygone summer. She gets into her cozy bed — it's still too early to turn on the radiator — so she snuggles up with her down comforter, silken sheets, and a tattered copy of Jane Eyre that she's read a couple times.
Just kidding, no Jane Eyre. She gets into bed with her IMTOY Manta Ray vibrator. And "she" is me.
Let me describe this thing to you in case our photo isn't loading on whatever device you're reading this on. It's millennial pink in color (something I'm yassing, to be totally honest) and made of this really soft silicone. The shape is disarming but not so strange once you realize what you're supposed to do with it (namely, wrap it around your dick and move it up and down? — at least this is what I've gathered).
Not pictured in the photo: you can control the toy via an app on your phone. In all transparency, I haven't tried out this feature because that's extra, and despite my name, I'm not that extra when it comes to getting myself off. Maybe when it comes to getting cute boys off, but not myself. Also not pictured: there are 16 different vibration options for you to choose from. …

With this stunning vapor device from Dopen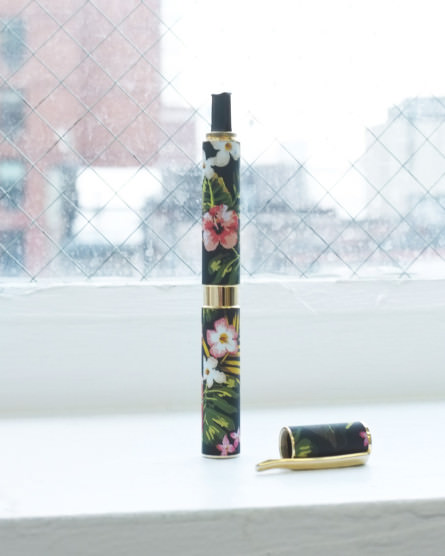 Her name is Floral Twilight and she is my favorite toy. And I don't want to say "new" favorite because this favoritism is timeless. That's how strong an impression she's made on me. I usually lead with functionality and physical effects, but her look has to be first in line. She's a looks queen! But trust me, this device delivers on all points charisma, uniqueness, nerve and talent.
Her look can be described as the expensive contract signing pen of a very successful near-retirement real estate agent in Sarasota with brightly colored Chanel-inspired suiting and an unmoving manicured bob framed in gold statement jewelry. It can also be described as yes. Opening the box was similar to the curtain rising on Violet Chachki's crowning look for the finale of RuPaul's Drag Race Season 8. For both events I let out a gasp with a hand to my chest.
This device from Dopen is used with oil concentrate cartridges. Like many pens on the market, it's built with industry-standard sizing and thread count. The cartridges from my green delivery boys slide in with ease. The pen can also be used with e-cigarette liquids, oils and e-juices—gross—but perfect for vape bros who need to sissy it up. A friend told me that vaping oil burns holes in your brain (something about the chemicals used to stabilize the oil) but I'm not sure and didn't dive into that research. You still get the benefit of inhaling vapor rather than smoke. …

Dabbing for delicate consumers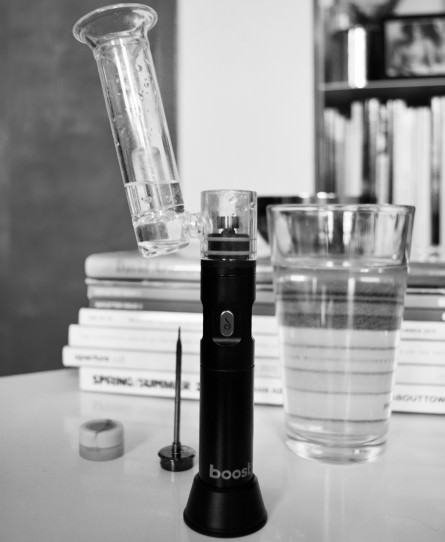 Dabbing is gross. It's sticky, and requires metal nails, torch lighters and browned glass tubes. (Key scenes from Intervention come to mind). Since my delivery boys began carrying wax and other concentrates, I've been very curious. I asked a lot of questions and heard some tales, but it remained too complicated, and too messy, for my participation. I stuck to the greens.
Last week, a little suitcase showed up (or a boxy structured clutch — it depends on who you ask,) inscribed with Dr. Dabber. I had no idea who or what this was. I lifted the lid and found what appeared to be a science experiment inside. I was confounded. But when I read about what he wanted to do to me, I gagged. Dr. Dabber's new Boost e-rig claimed to solve my dabbing hangup by replicating the traditional piggy experience with a chic electronic handheld set-up. I finally ordered some beautiful gooey amber wax. Now what?
While many devices have a learning curve, Dr. Dabber had the steepest by far. Unfortunately, he does not come with an instruction manual. Fortunately, there are some stoner studs on youtube happy to give a demonstration. With my laptop open, I took a seat on a custom rug and followed along.
It's like making out with a chill, chiseled chemist after-hours in his laboratory. He's a giver, and going to put a smile on your face. The high is unique. It's lighthearted, it's fun, it's happy and it's surprisingly social. …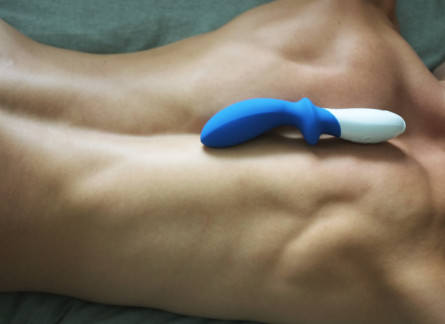 I'm back on my back.
If you read my last review you understand that the Lelo experience begins far before you slowly work your toy inside yourself. Today we're getting to know LOKI. Like HUGO, his box is similarly lux: textured, embossed, and neatly organized. Loki is simple, 6 inches of velvety silicone curving forward to hum, buzz and frenzy on and around your prostate. Or rather, My prostate. Yes, once again, I'm writing with Loki inside me. 
To be perfectly honest, it took a second to slip him in — he's girthy and doesn't have the same give as the shaft I'm used to. But since passing my gentle point of departure, things are steadily increasing. I'd suggest taking your time. This thing has so many settings I'm not sure if I can keep track. His range of vibration is on point — the lowest setting allowing me to rock gently back and fourth, the highest clenching me firmly around his base. I'm hovering slightly above medium and ready to type with one hand.
He starts in a familiar place, vibrating steadily to the rhythm of my thrust. I wouldn't say I'm riding him, but rather massaging myself — exploring in and around more than in and out. Working my way through the first four settings, I'm not too surprised at what I've found: A high-frequency vibration switches between constant humming, short bursts, and mounting intensity with a bump at every peak. I can feel my teeth grit as I'm trying to split my concentration between word choice and the rotation of my wrist. …

A new remote-controlled prostate massager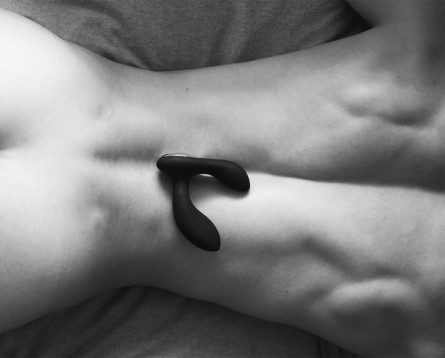 Before we even get into the look and feel LELO's latest buttplug, HUGO, let's talk packaging. The box is embossed with subtle leather textures and bold silver lettering; a clear window through the front panel allows a view of HUGO's clean contouring; and the back reads "for the most explosive orgasms known to man." I could give this thing as a black-tie wedding present.
Inside, we have HUGO himself, his small remote companion, charging accessories, and instructions. The plug is sleek. A two pronged design covers inside and out alike, one end slipping in you while the other stimulates the gooch and balls. It's all water-proof and you can charge it via USB, which is functional, if not slightly funny. I slept with it plugged into my computer, juicing shoulder to shoulder with my phone.
While I don't totally understand the need for an external remote (pictured below), it's certainly making writing this post a whole lot easier. Yes, HUGO is currently inside me. I've cranked him up almost as high he can go since the first sentence of this review. My morning orange juice is vibrating in my hand every time I take a sip.
Setting #1 is a constant, humming vibration. The lowest vibration is very gentle, the pressure from his shape more present that the whirring; the highest vibration makes it hard to fully focus my eyes. We're talking dynamic range here, folks.
Setting #2 is an intense pulse, almost as if someone is turning him on and off inside me. …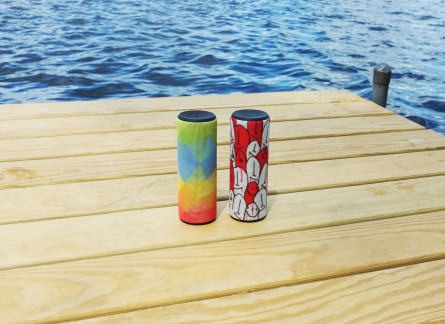 This is the best damn Bluetooth speaker on the market — no ifs, ands, or buts. We've road tested them all, and none of them come close to UE BOOM in terms of sound quality, loudness, ease of use and sheer good looks. Splash-proof and stain-resistant with a 15-hour battery, it also comes in a range of attractive colors. This summer make sure to pick up the limited edition ghoulish and blood-thirsty Skrillex x UE BOOM collab (pictured right), designed by the DJ himself. They also have their Crystal Edition speaker (left) which is "what happens when art and music make babies." Assuming these speakers are some queens, make sure to pick up this LGBTQ appropriate one too.

It's perfect for bumping the best tracks of the summer next to the pool, by the dock or any rooftop party. Regardless of where you're enjoying a cocktail, respect the UE BOOM and play nothing but the best. A good playlist can make or break a party, so we're hoping it's the new Madonna. Connect two together for maximum volume and enjoy hunties!

The second installment of our green device reviews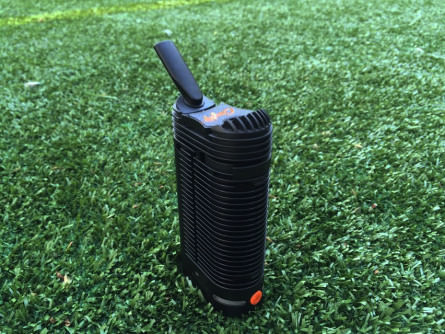 Let's recap: Vaporizing heats herbs to a temperature that is hot enough to release active ingredients, but cool enough to avoid combustion (which is smoke, which is filled with toxins, which we're supposed to avoid.) The magic part is: different temperatures result in completely different medicinal and buzz properties. Most portable vaporizers have one temperature setting — it decides your high and you're stuck with it — until now.
Enter Crafty: I didn't know quite what to expect when he appeared. He's a bit coy and hard to pin down on first impression. Tall, dark, and mysterious. Let's start with the face pic. I would describe him as early Star Wars meets Black & Decker chic with a future norm cordless look we've yet to see in 2015.
Crafty is comfortably hand-sized and portable, but not quite suited for carrying in your pocket — he's packing a little too much meat for that. He's not for movies, he's not for concerts and he's not for walking to work. Crafty hosts. He is to a vape pen as a Roor is to a joint.
Aside from pulling so smooth it feels like you're breathing oxygen, Crafty offers precise temperature control ranging from 104F to 410F. It's an invitation to study advanced technique and Crafty completely flattens the learning curve.
311-316F is for the daytime. It also helps with your ADHD and any pain relief. 320 – 334F is great for the anti's. Anti-septic, anti-bacterial, anti-inflammatory. 365F is where we get calm, cure our insomnia, and is right for nighttime, or come-downs.  …

A 420 field test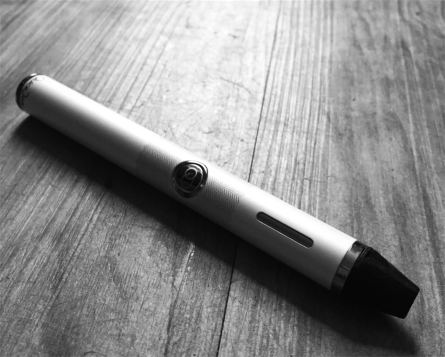 As the newly minted GAYLETTER greens correspondent, I was asked to review a vaporizer sent to us by Vape World. Luckily I had the perfect field test already confirmed for the weekend: Fantasia Barrino Live at the newly opened (and gorgeous by the way) Kings Theater in Flatbush.
Let me start with first impressions of the QuickDraw 300 Triple Action Vaporizer. It's like opening a toy chest. We have vape pen, three cartridges, a complete charger and some custom tools. The pieces add up to a Smart-Cartridge System that allows seamless switching between ground material, fluid, and concentrates. Its look says sci-fi and 2015 with a sleek masc overtone.
With a vaporizer, I have a few basic expectations. Discretion, cleanliness, easy loading and a smooth, soft draw. It's similar to bottoming. The first act of the Fantasia show was a metal detector and pat-down, and the QuickDraw performed flawlessly. Its slender profile can be comfortably nestled into a number of hiding places. A couple of hours later, it's show time and I'm ready for a top-off. I memorized the somewhat complicated button sequence for powering on and firing up the ground material container. It took a little fumbling to get going in my pocket, but once it activated, it heated quickly without burning my soft skin. The inhale was long and smooth, skipping the the harsh and so-much-vapor-you-gag-on-it draws from other devices. I was soon feeling great and singing to I'm Doin' Me with a down grandma in the next seat. …