Give your guests something to remember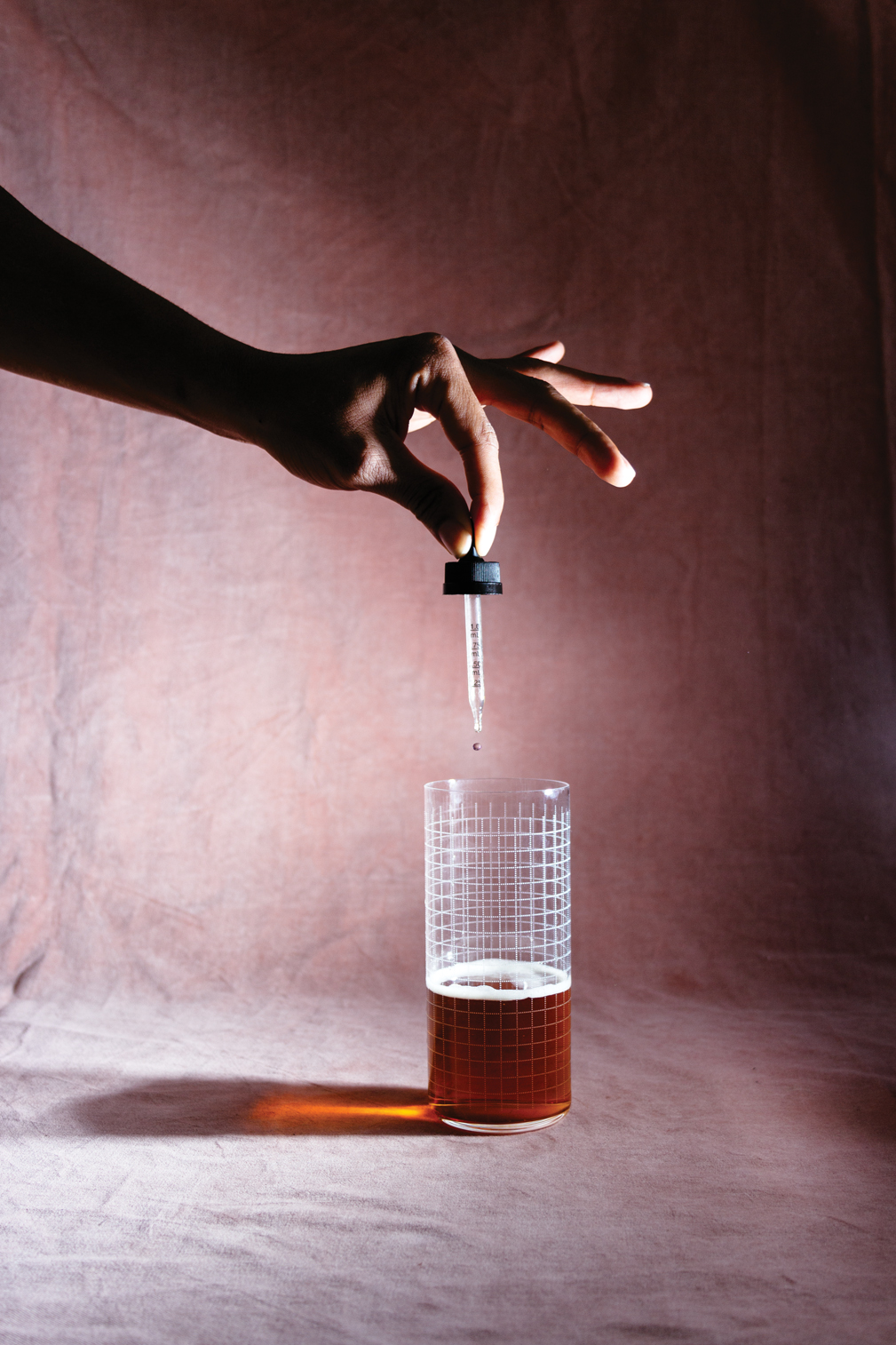 A quarter century has passed since the death of an artistic legend. We dive deep into his archive to unearth his sublime photographs and remember his story.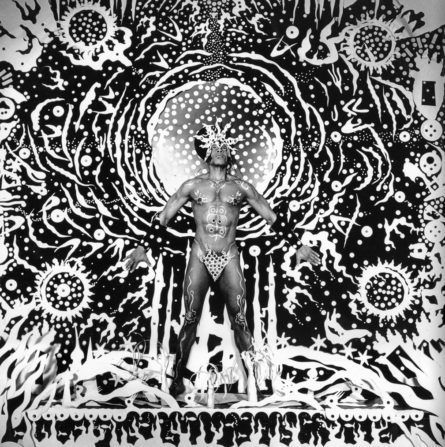 Art has the capacity to balance seemingly incompatible qualities — self-expression and communal tribute, tangible materiality and metaphysical essence, fading ephemerality and boundless eternity. American artist Steven Arnold (1943­-1994) embodied these dualities, proving that the dark shadow of death cannot exist without the shining light of life. His enduring legacy is memorialized in an upcoming exhibit at New York's International Center of Photography and a new documentary Steven Arnold: Heavenly Bodies.
When Arnold died in 1994 amid the AIDS crisis, he left behind a vast body of work. During his life, he fluttered between different modes of art-making —  painting, drawing, sculpture, film, photography, fashion, and set design. A pioneer of cultural revolution, Arnold was at the forefront of counter-culture in the '60s, but meandering through different eras with an indulgent grace, he defied limiting himself to one genre or style. In the '70s, he was a dashing surrealist; in the '80s, a mystical revisionist historian. Today, he's often remembered for his role in launching the gender-bending performance troupe the Cockettes and for studying under Salvador Dalí as his protégé.
Premiering at Outfest at the MOCA Grand in Los Angeles this past July, director Vishnu Dass's biographical documentary brings together interviews with friends like Simon Doonan, Rumi Missabu, and Holly Woodlawn along with photos and other artworks from the Steven Arnold Archive to illustrate the rich tapestry of the artist's singular life. Together these elements work to narrate Arnold's artistic passage from an imaginative student through his experiments with film and psychedelics, and on toward founding a studio in Los Angeles in the '80s, where he began his distinctive black-and-white tableau vivant photography. …

Our favorite photographs that went to print in 2019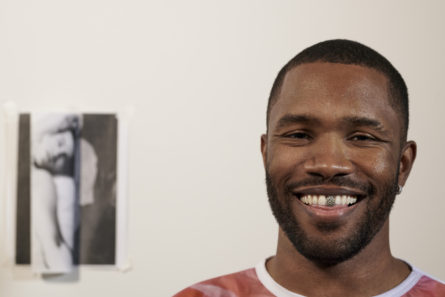 To keep an independent print publication alive in 2019 comes with lots of challenges, especially when it has a queer focus. With the current state of print, the negativity that often comes from our own community — you certainly can't make everyone happy (perhaps in 2020, let's start practicing being more supportive and spreading more LOVE) and of course the cost that's required to produce stories at a high-quality, it's a tough time for print. Thankfully we continue to hustle and are still able to push through and keep GAYLETTER Magazine going strong. We never take for granted the support we get from everyone who values and appreciates the work we put out.
This year we printed 2 issues, with 3 covers, photographed by Collier Schorr, Steven Arnold and Daniel Rampulla. It still leaves us with such satisfaction to be able to print and share with you so many powerful images featuring LGBTQ people from different types of background and places around the world, captured by many artists and creators who each are part of the GAYLETTER legacy.
We decided to share some of our favorite images from the past 12 months. It was difficult narrowing it down to just 20. We love every image we print, but you can't have a 'best of' without narrowing it down to a handful of the best.
So, here are our top photographs (in no particular oder) from GAYLETTER Magazine in 2019. See you in 2020!
TJ FEATURED IN THE 'NECKS' STORY IN GAYLETTER ISSUE 10. …

The clever artist explains his drawing process and remembers the passion in teenage daydreams.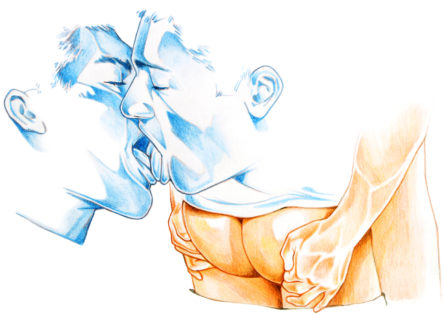 Pol Anglada grew up near the Pyrenees Mountains, in the Catalan region of Spain, less than two hours from Barcelona. On his dad's side, they were electricians; on his mom's, farmers. His grandma was a talented seamstress who taught him how to sew. In awe, he would watch her work with clientele, friends and neighbors, repairing ripped seams and hemming skirts and pants. As a hobby, his dad and granddad would draw, and sometimes his dad would play a drawing game with him. "My dad might ask me to envision Spider-Man as a princess, or a princess as Spider-Man, or he might tell me to imagine Godzilla and King Kong. He would say, 'What if they fought: Who would win?' And once we had finished laughing at the idea, he would say, 'All right, now draw it.' "
When his dad was young, his family traveled across Europe, and he developed a passion for magazines, comic books and graphic novels. Censorship was pervasive in this last phase of Spanish dictatorship; the open display of nudity and sexual content was illegal. But because he was able to travel internationally into his late teen years, Anglada's dad amassed a broad, immodest collection of printed media, which he later shared with his son.
"A big chunk of my dad's books were erotic magazines and comics. I became obsessed with them," Anglada remembers. "They were all intended for straight audiences, but I remember seeing [Bob] Mizer's Physique Pictorial and trying to spot where you might see a dick or bum." …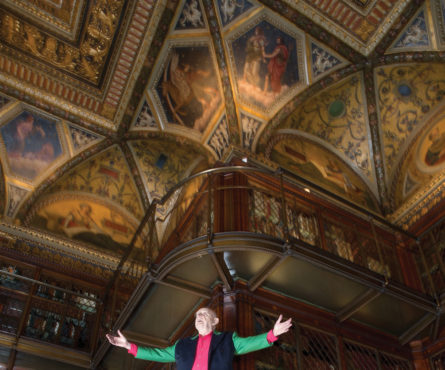 Duane Michals doesn't consider himself a photographer but an expressionist. A great photo, he says, should never show you reality; it should contradict it. It should challenge the way you view the world, bending and upending your assumptions. While Duane is best known for his pioneering narrative sequences — photo series that tell stories like a progression of film stills — his 50-plus-year career spans photojournalism, video art and, of course, portraiture. Duane has shot everyone from René Magritte to Andy Warhol to Meryl Streep. Dreamlike and uncanny, his images tend to offer more questions than answers. And somehow, at 87 years old, he's still at it.
Born just south of Pittsburgh in 1932, Duane zigzagged from Texas to Colorado to Korea to New York, all before a fateful trip to Russia, where he discovered an instinct for photography. After that, Duane returned to New York and started working in the field professionally, first taking photos for magazines like Esquire and Vogue, then moving to fine-art photography and, with a MoMA show in 1970, landing the first of many prestigious exhibitions.
To hear about it firsthand, I called Duane at his Gramercy Park apartment. He was arch, dryly self-deprecating yet disarmingly insightful. Now in his ninth decade, Duane's prolific career — which, these days, includes two simultaneous exhibitions at The Morgan Library & Museum and DC Moore Gallery in New York — has maintained its incredible speed. As he said toward the end of our wandering conversation where I laid the compliments on thick, "Yes, yes, hurry up." …

Behind the scenes of GAYLETTER Issue 11
Behind the scenes of GAYLETTER Issue 11
Behind the scenes of GAYLETTER Issue 11
Behind the scenes of GAYLETTER Issue 11
A new book about the seminal photographer.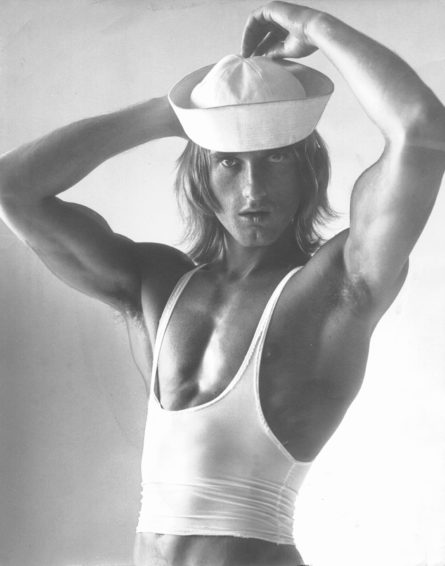 There is no better moment for Peter Berlin — the artist, model, and filmmaker whose icon status is solidified with a new eponymous book of sexed up self-portraits. Against the sotto voce background of current LGBTQ voices  —  all trying to convince mainstream America that we're just like them and worthy of membership in their most conservative institutions (military, marriage, the church) — comes this mostly forgotten statement of gay male libido, a violently subversive gesture. Promiscuity, even public sex, for the sake of sex alone, is currently the "dirty" unmentioned secret of today's activists who continue their efforts to transform gay liberation into gay assimilation.
The early 1970s, when Berlin (birth name, Armin von Hoyningen-Huene) created many of the photographs featured in Peter Berlin (Damiani, 2019), was a time when exceptions to community trounced the building of community. It was a time when promiscuity was a breathless celebration rather than a threat to the stable dyad, when activists strove to end the draft rather than add their population to it, and when attacks on the concept of gender were self-invented and deliriously unconventional (consider, for example, the gender-bending Cockettes), seldom looking to the medical establishment for support.
I should know because like Berlin, I experienced firsthand the groundbreaking sexual culture of early 1970s San Francisco. During my years there, from 1969 to 1974, unbridled sex was the central focus of my life and that of most of the young queer males I hung out with. I would see Berlin at The Stud on Folsom Street, motionlessly on display against the same pillar almost every evening, his right foot raised and planted on that pillar so that his pelvis jutted forward to present his absolutely unobtainable loins to anyone with the courage to stare. …

Authenticity and romance — that's what's missing from mainstream porn. Now Sam looks to the past to change the future of erotic film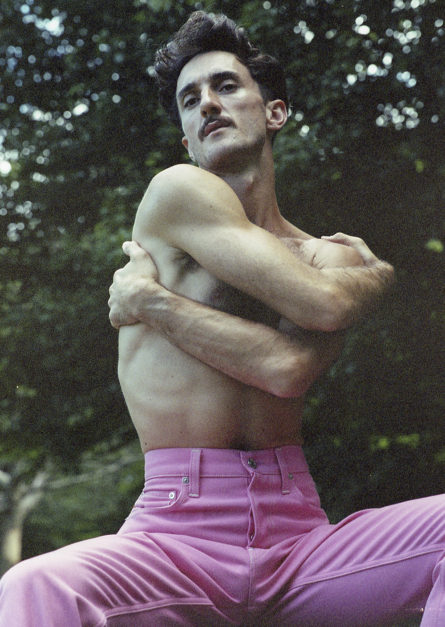 With his elegant accent, Sam Morris is an exceedingly charming champion of body and sex positivity. He shares his notably artistic films on his website, offering previews to his nearly 400,000 Twitter and Instagram followers. There's no studio or camera crew —  just Sam, his partners and a camera.
Formerly a child actor in London, Sam, now 31, appeared in various TV shows and West End productions. Later, he trained to become a professional dancer. For the past few years, as erotic film developed into Sam's area of expertise, Berlin has been home.
His films aren't scripted or planned; the hookups are honest. His partners are hot, yes, but they aren't actors or porn stars. Thus his work bleeds into the realm of documentary. It isn't traditional porn, per se — there isn't always penetration or the famed "money shot" — but chemistry is guaranteed.
Sam strives for authenticity, both in work and private life. He speaks highly of Amy Winehouse, a woman who couldn't be anyone but herself. "She lived so authentically and fucking died in her authenticity," Sam says. "I've never seen anything more authentic in my lifetime. She lived and died in the public eye so raw. That, to me, is inspiring."
Jeans by Helmut Lang.
When did you first realize you were getting popular? Instagram's been a bit of a slow burner for me. I would say I started doing more stuff on Instagram about four years ago, and essentially everything's slowly grown. …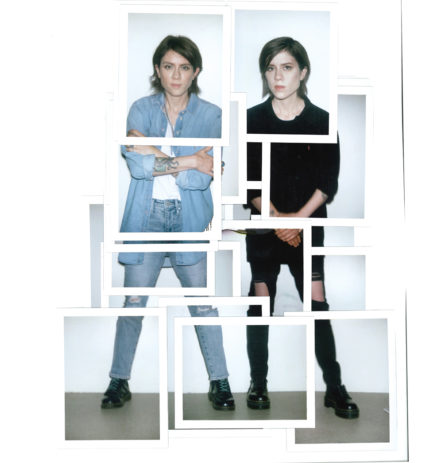 Tegan and Sara scaled the music industry mountain and planted their names in the sky. Born Tegan Rain Quin and Sara Keirsten Quin in Calgary, Canada, the identical twin sisters achieved indie stardom with their eponymous band in the '00s, before becoming pop icons in the '10s, in no small part thanks to touring with Katy Perry in 2014.
Now they're rounding the bend into the 2020s with a nostalgic turn. Their ninth album, Hey, I'm Just Like You, inspired by '90s cassette tapes, and the accompanying co-authored memoir, High School, gave the twins a chance to look back at their teen years.
GAYLETTER spoke to Tegan and Sara each separately — Tegan about the new music and Sara about their first book.
TEGAN
One of the tracks on your new album, "I'll Be Back Someday," it really captures that teenage need to get away, to find a more tolerant place. Did you feel like that growing up? I mean, even as an adult I need to get away sometimes. [Laughs] With that song, though, it sounds poppy and upbeat, but the undertone is this idea that you're anxious about facing the person that you are, anxious about admitting what you feel for somebody. While I didn't physically run away as a young person, I definitely repressed who I was for a long time. You know, when I eventually ended up hooking up with my best friend who was a woman. …