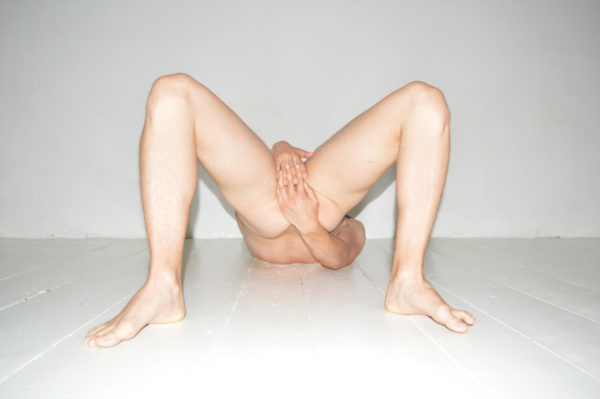 PHOTOGRAPHY BY KOSTIS FOKAS
All I need is love / all I have is porn
The latest project by Kostis Fokas
Artist Kostis Fokas told us about his "wish to present a new take on the human body" with his surreal images in GAYLETTER Issue 1 and shared his magical series, Solosexual, in our cover story for Issue 4. Now he's back with new work.
The GAYLETTER contributor is currently working on a project titled All I need is love / all I have is porn for "the indigenous people of the digital world." With the images notably taking on a bolder direction when contrasted with his previous work, Fokas poses questions about the relationship between the human body and "contemporary digital interaction." The series investigates the role the digital image plays in our search for love — and if we can ever find it in an age where we often satisfy our desires by "scrolling down [our] screens."
Currently based in Berlin, Fokas is hoping to have an exhibition there by the end of this year. Meanwhile he's rolling out the images on social media, and is generously debuting five new works with GAYLETTER as seen below. Throughout the photos, contorted nude models show the individual's struggle to "behold another body in physical and digital terms." With All I need is love / all I have is porn, Fokas presents a new type of romance through an erotic, contemporary conscious lens by navigating the perceived vulgarity of the effect digital intimacy has on the physical form. You can see more of his work and stay up to date with the project by following him on Instagram.