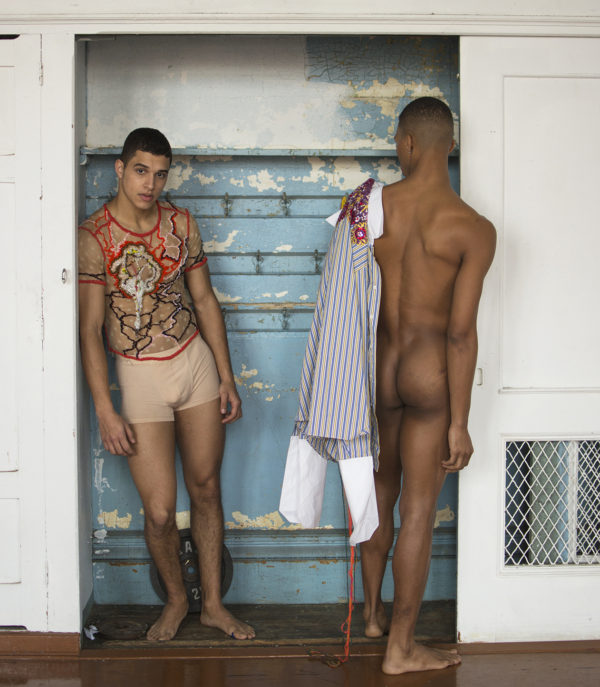 PHOTOGRAPHY BY CONNOR ATKINS
BTS: NIHL
Moments between the frames on set for GAYLETTER Issue 8
Early on a Sunday morning last December, we met at our Lower East Side office. It was cold and overcast that day, hardly inviting weather for a shoot. But it was a shoot day nevertheless! With models Markus, Sy, and the twins Jan Carlos & Hector, we set off deeper into the Lower East Side with cappuccinos in hand and a few pastries and arrived on set to shoot with fashion photographer Cody Chandler.
Designed by Neil Patrick Grotzinger, Nihl applies ornate sensibilities to traditional menswear. Using Swarovski crystals, his Parsons' MFA collection (Spring / Summer 2018) calls upon beaded singlets and leotards to deliver a glittering wrestling fantasy.
It was an intimate set, no stylist (except for us), no hair and makeup team (obviously the models didn't need that because they arrived all natural) — it was perfection. the only thing that we forgot was The wine. As you can imagine, 75% of our shoots come with a toast because we are gay and as you know we love a celebration.
Check out the behind the scenes photos below, and to see the images that made it to print, buy GAYLETTER Issue 8.