Book:

PRAY THE GAY AWAY

"Pray the Gay Away actually started as an idea after we came out and our mom threw holy water at us. So, after that rather interesting response, the book started as just a sticky note. Then more strange things started happening with/to us and the sticky notes turned into our book." When we met The Zakar Twins last summer they casually mentioned they were writing a book in between stripping off their underwear and bearing it all for our magazine. I'm a pretentious asshole sometimes and was like: These gays work for Monster, how are they writing a book? (Sorry, guys!) When I wasn't trying to look at their dicks and trying to style the image we were shooting with Tom & Abi, I was curious what their book was about. They told me they had been writing it for a bit, in hopes of shedding a different light on the LGBTQ-Arabian community, something they talked a about in GAYLETTER Issue 7. Along with trying to make the LGBTQ-Arabian community more inclusionary and visible, they wanted to show readers that things don't necessarily get better, "but they do heal in their own fucked up ways." I'm here for that because I'm a pensive realist who sometimes just sounds morose, but coming from Zack and Michael maybe some readers will take comfort in the fact that even though their life feels like a hot mess, it's just running its course and the best thing to do is stick it out and be gaggy anyway. She's a cute read for any day of the week and the cover features a nun and the boys, so you'll get some bulging eyeballs if you read it on public transit. (Always good.) Zack and Michael told me they have two other books planned and just started outlining the next. Get behind their authorship now or forever hold your peace! —Chris Stewart
Book:

THE VANITY FAIR DIARIES: 1983-1992

Chances are if you ask me for a book recommendation I'll provide six. When I'm not reading GAYLETTER, I'm reading several other things. It's the only way I stay sane. I begin everyday with reading and end my day with some pages as well. Literature is probably the most important thing to me so every Christmas I usually just ask my family to gift me books or cash. I came across The Vanity Fair Dairies when it was written about in The New Yorker in an article titled "How Tina Brown Remixed The Magazine." Naturally, I read it in one sitting. Brown's diaries, collected over the hot and heavy decade that was Manhattan in the 1980s, are a first hand account of the ups and downs of society at the time. Reagan is in the White House, Trump's golden toilet of a building illustrates the heyday of his early corporate-malfeasance. With countless publishing-politics at stake (Brown is in cohorts with all of the Conde Nast big-wigs) and many business lunches at the then Four Seasons' Grill Room, Brown takes her journalistic training straight into her journal each night and provides all of the necessary details of her days while not holding back on personal dislikes and her own insecurities as well. She is a poignant observer, something she relates to her alcohol allergy (if you can believe that) because had she been drinking through the 80s like the rest of her colleagues, it would be impossible to report back on her rise into publishing fame. As Anderson Cooper writes on the book jacket: "High, low, smart, sexy… a must-read for anyone interested in Hollywood, high society and the movers and shakers of pop culture." —Chris Stewart
$34 at your local bookseller
"Dior is a key name within the past, present, and future of couture."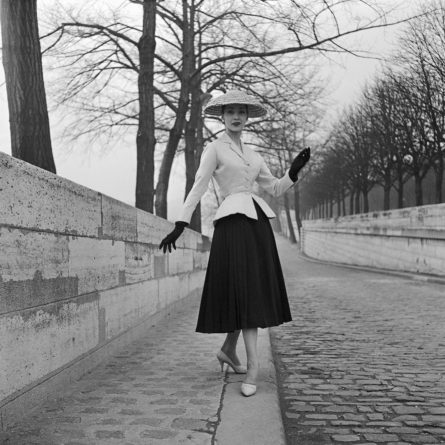 The House of Dior, founded in 1946 by the eponymous Christian Dior, should need no introduction, but in case you are unfamiliar, The House of Dior: Seventy Years of Haute Couture is a lavish introduction to the breathtaking evolution of one of fashion's most honored houses. Dior is a titan in the fashion industry that has continuously boasted successful lines of ready-to-wear fashion, fragrances, leather goods, accessories, timepieces, jewelry, and, of course, haute couture. Together with the National Gallery of Victoria, Dior has released this brand-new, gorgeously constructed book to celebrate their 70th anniversary.
In the foreword, the director of the National Gallery of Victoria, Tony Ellwood, writes: "This fully illustrated publication…explores the rich history of the fashion house, the design codes synonymous with the House of Dior, insights into the Dior atelier workrooms, and the role that accessories and perfume have played in expressing the complete Dior look."
Written by Katie Somerville, Lydia Kamitsis, and Danielle Whitfield, The House of Dior breaks down each era of the house since its inception in 1947, separated into sections and themes based on the tenures of the many legendary creative directors of the house: Christian Dior (1946-1957), Yves Saint-Laurent (1957–1960), Marc Bohan (1960–1989), Gianfranco Ferré (1989–1997), John Galliano (1997–2011), Bill Gaytten (2011–2012), Raf Simons (2012–2015), and the first female creative director of Dior, Maria Grazia Chiuri (2016–present).
Christian Dior mannequins in the salon of House of Dior's headquarters. 30 Avenue Montaigne, Paris 1957. …

Mixing painting with the written word 'We Can't Make You Younger' shines new light on the queer experience.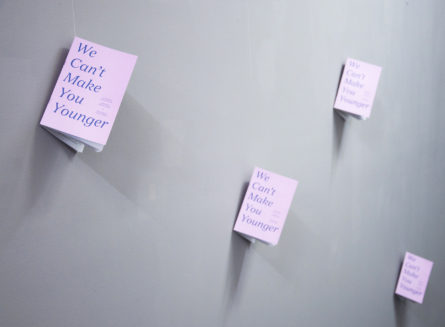 Manuel Solano is a multidisciplinary artist whose first solo show at Museo Carrillo Gil opened last year, in Mexico City. The exhibition consisted of mostly paintings from their series Blind Transgender with AIDS, made shortly after he lost his eyesight in 2014 due to HIV-related complications. (Solano has identified as both transgender and nonbinary, but uses masculine pronouns). "The impression I have is that I was left for dead," he told writer Benoît Loiseau in GAYLETTER Issue 7.
"We Can't Make You Younger" marks the first collaboration between the Mexico City writer and artist. The collection includes three short stories written by Loiseau with accompanying artwork by Solano who was recently selected to show in the New Museum's 2018 Triennial. The stories are simply and directly written, and when matched with Solano's gestural, immediate painting style, create a collection that is stunningly powerful, and quietly haunting.
"The stories deal with fundamental issues, including loss, sexuality, romantic attachment, and so called spirituality," writes Chris Sharp in the foreword. Simply put, this collaboration is beautiful synergy of the queer and the relatable: striking images and poignant stories that both delight and devastate with their quotidian and universally resonant content that ranges from Michael Stipe to a not-so-friendly queer cabaret performer.
Loiseau is a Belgian author, but is currently based between London and Mexico City.  His stories are blunt and are unconcerned with lyricism, but are focused on the complexity of queer desire and existence. …

Book:

Call Me By Your Name

Before you rush out to see the highly acclaimed new film Call Me By Your Name, we suggest you first read the book. Written by American writer André Aciman (who is, shocker, straight) the book tells the story of "a love affair between an intellectually precocious 17-year-old American-Italian Jewish boy and a visiting 24-year-old American Jewish scholar in 1980s Italy. The novel chronicles their summer romance and the 20 years that followed." Aciman's writing is super engaging and erotically charged, immersing the reader in our 17-year-old narrator's mind and world. Set in a small town outside Rome, Elio Perlman is the son of a professor at a nearby university. Each summer the family takes in a visiting fellow as a writer in residence. Elio resents the program because it means giving up his room for the time the writer is there. When Oliver shows up for the program however, Elio has no complaints. This handsome American with his aloof charm is all that twinky Elio can think of. He is obsessed with this man and his every move. How a straight novelist is able to describe the sexual longings of a young gay boy so insightfully is an impressive feat. Call Me By Your Name is a captivating read, and a wonderful break from the world we're currently absorbed in. Try something new, read a book! —tom
Available wherever you buy books.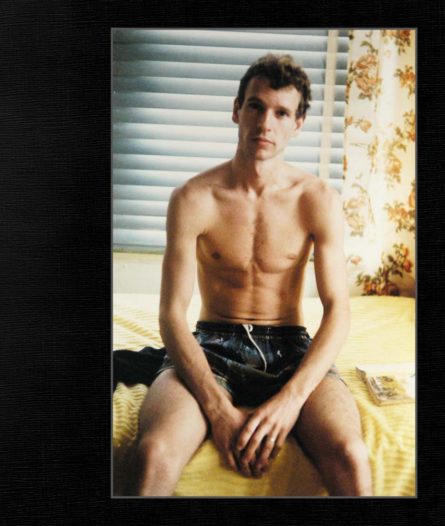 The first exposure I ever had to Jack Pierson and his photography was GAYLETTER Issue 1. His photo on the cover was striking but in a most subtle way. The moment he caught on Eli's face is once that I find myself falling into. So when I walked into the GL office and saw Pierson's new photo book The Hungry Years on our cute wooden slatted coffee table, I knew I'd have to take a look.
The book's press release is actually beautifully written so I'll relay it to you gorgeous readers. "The Hungry Years collects the early photographs of Jack Pierson, taken throughout the 1980s — photographs that have increasingly captured the attention of the art world since they were first editioned in 1990."
"Informed in part by his artistic emergence in the era of AIDS, Pierson's work is moored by melancholy and introspection, yet his images are often buoyed by a celebratory aura of homoeroticism, seduction and glamour. Sometimes infused with a sly sense of humor, Pierson's work is inherently autobiographical; often using his friends as models and referencing traditional Americana motifs, his bright yet distanced imagery reveals the undercurrents of the uncanny in the quotidian. Fueled by the poignancy of emotional experience and by the sensations of memory, obsession and absence, Pierson's subject is ultimately, as he states, 'hope.'"
The book itself is about 100 pages with luscious full-color images on every other page. It's minimally designed, which focuses the reader on the images themselves; the presentation of the photos is secondary — perhaps even tertiary. …

Gengoroh Tagame's new graphic novel explores old prejudices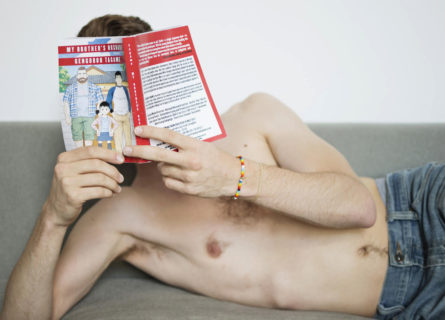 Gengoroh Tagame's manga My Brother's Husband marks a dramatic shift from the artist's other work. Tagame has been a fixture in the Queer Japanese BDSM fetish community since the 1980s and has been published in numerous publications and collections. He often sites Bill Ward, the British gay BDSM erotica artist as a major influence and his work is often compared to Tom of Finland's illustrations due to their hyper-masculine beefy builds.

My Brother's Husband follows Yaichi, a heterosexual single father whose gay twin brother, Ryoji, left Japan in his early twenties in search of a more accepting home. After Ryoji's death, his husband – a Canadian named Mike Flanagan – travels to Japan to connect with Ryoji's family and explore his childhood home. Yaichi, a deeply homophobic man, learns to empathize with Mike and posthumously accept his late-brother through the eyes of his young daughter Kana, not yet affected by the prejudices of her father or larger Japanese culture. While the story Tagame weaves is both touching and effective, it makes far more sense aimed at a Japanese audience than an American one. Japanese culture has an ingrained homophobia that Tagame himself mentions in an interview with Vice, saying "there was no term 'same-sex marriage' when I started to write My Brother's Husband". While there are many American readers who would benefit immensely from reading the manga (i.e. the 37% of Americans that still oppose gay marriage), the market the novel seems to be aimed at is gay Americans in their late-teens. …

Edited by Edmund White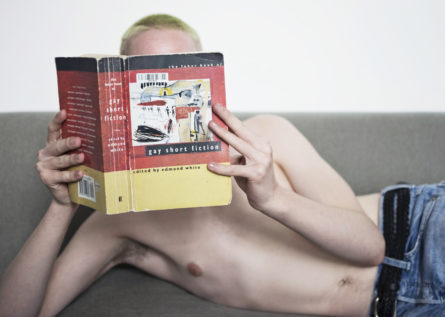 Like the very best jewels from the family vault, Edmund White, in 1991, gathered together these 32 stories about and by gay men. Spurred on in his idea by a very enthusiastic Robert McCrum, renowned editor of the equally renowned Faber and Faber, White set about to unearth as many gay treasures as he could: those he remembered liking the first time he read them, those he had heard positive words about, along with a few outings from (at the time) new writers, lending the collection a contemporary as well as a historical feel.
The Faber Book of Gay Short Fiction is a valuable and valued anthology. More than twenty years after its publication, its stories crackle with vitality and talent. Here is a gala gathering under the roof of one book of every legend of gay culture and the gay literary world, men now gilt in myth, gay history and the magic of words. So many versatile writers cover these pages, it is difficult to know where to begin —
Henry James' The Pupil, quite the most amusing of the lot, delights with its tale of a near-unresolvable bond between a teacher and his young student. Gore Vidal's bitter vetch piece, Pages from an Abandoned Journal, appears here and the old contrarian's voice rings out eager and strong. Here also to be found is the tenderness of Denton Welch's alarming encounter at a Swiss ski chalet, as well as the always salty, backwater perversities of James Purdy. …

Photographer Matt Lambert's upcoming book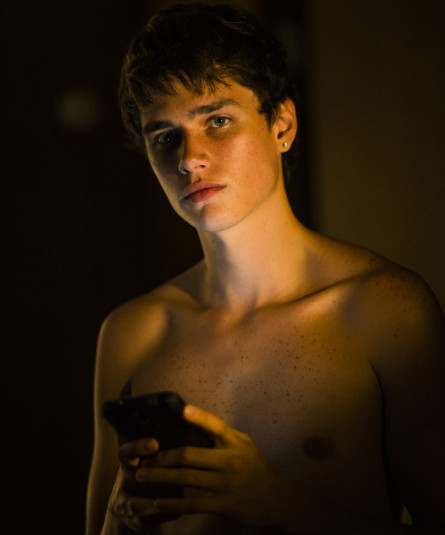 With everyone and their dads releasing original content, we're glad to know the folks at Grindr are starting to do the same. While other platforms have surely dabbled in productions related to gay life and culture, Grindr is guaranteed to bring audiences material created by queers, about queers, for queers. And soon: their first book will launch.
Thankfully it's by L.A.-boy-gone-Berlin Matt Lambert, a photographer whose art we've admired for some time now. Simply called Home, Lambert's work is concerned with space and its meanings, both physical and virtual. As we know queers' conceptions of both these things — home and space — can often be fraught, malleable, and life-affirming, Home features photographs and interviews that are both intimate and poignant, warm yet also chilling. With a foreword penned by critically acclaimed queer filmmaker Bruce LaBruce, Lambert's Home portrays generational and cultural shifts from the bars and bathhouses of the '70s to the virtual cruising grounds of the now.
These are spaces that gays begin interacting with in adolescence and onward, so Lambert's decision to cast through apps like Grindr and Instagram is quite apt. This choice lead him to a group of beautiful boys, and this publication presents them as finding pleasure and intimacy in fucking, along with comfort and kinship in explaining the nuances of cruising and understanding one's sexuality in our digital moment. With a Nan Goldin feel, infused with aesthetics that are particularly contemporary, Lambert's photos express distance and proximity, love and something else. …

Preserving the queer archive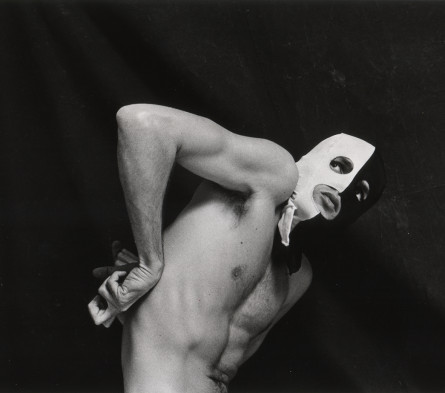 Any homo with half a brain knows that the history of "gay New York" is an exhilarating mix of sex and glamour and death and disease. It's these opposing extremes which makes it so intoxicating to learn about. Which is why when we see a good opportunity to connect with our lineage we do just that. It's one reason why living in New York City can be so exciting and melancholic — our history is all around us if we just look for it.
If you often lust for an NYC long gone, connect with the city's queer history by checking out this campaign for the upcoming photo-memoir by photographer Marcus Leatherdale. He's titled it What's Left of Leatherdale, and is promising to offer viewers his unique perspective on "a place & time in New York City that stands as one of the most provocative, creative eras the city has seen."
Marcus was thrown into the NYC art and nightlife scene in 1979 and slowly became an "It kid" and a contemporary to queer icons like Andy Warhol, Grace Jones, and Robert Mapplethorpe. This queen knew them all and he has the photos to prove it!
His work spans from 1978-2005. He's seen Palladium go from one of the best dance clubs in town to a dorm for rich kids, worked, and lived, through the epidemic, and seen the city change from a nexus of art, culture, and nightlife to, well, however you wanna describe what it is now. …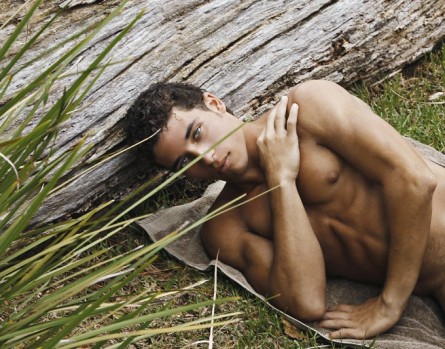 Brian Clamp at ClampArt informed me earlier this week about this book signing that they'll be hosting at the gallery on Thursday, December 8th. I asked for the book because I was curious the moment I read the word 'Bel Ami' in the title. The book that I am talking about of course contains nude photographs of some of the Bel Ami boys by the American photographer Rick Day.
We got the book delivered to the office and the first thing our office mate William told me was, "it's a statement, you need a large table for it not to eat the whole surface…" The next morning, I finally got to see the book in person and my reaction was like, "m m m it's not that big" (15.25×11.75 inches), but the dicks in it certainly are. Uncut, large, fluffy, tasty looking penises are in abundance in this lush tome.
Thank God for Bel Ami, and God bless those uncut penises. You can see their asses too, which are nice, oh and the boys are also Bel Ami level cute.   Brian told me that at the signing they'll also have "18 framed photographs on display from the project." So you can not only purchase the book there, but also own one of those prints. Here's a preview of what to expect.
              The book signing is happening from 6:00PM-8:00PM, ClampArt, 247 West 29th St. Ground Floor, New York, NY. …

Book:

Cleve Jones at The Strand

James Baldwin once eloquently said, "Know from whence you came. If you know whence you came, there are absolutely no limitations to where you can go." I would probably just say, "Learn your fucking history homo." But the point still stands. Now more than ever we must understand the history of queer activism in order to successfully continue on the legacy of those who came before us. Cleve Jones, a man integral to the history of queer activism, is coming out with a memoir called When We Rise that we all need to read. Jones worked with Harvey Milk, co-founded the San Francisco AIDS Foundation and came up with the idea for the AIDS Quilt for godsake. This Wednesday at The Strand we all have the amazing opportunity to hear him in conversation with OUT editor-in-chief Aaron Hicklin. They will talk all about Cleve's inspiring work and activism in the age of Trump. Admission is the cost of a signed book or a $15 Strand gift card and you can reserve a seat on strandbooks.com. There will also be an after party at Nowhere Bar because obviously. Now come learn whence you came, you homos. —Gayletter