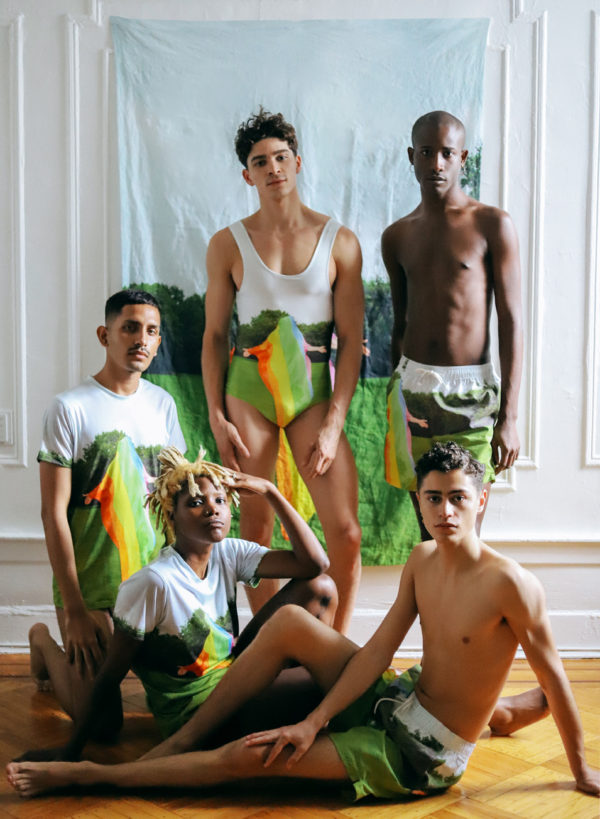 PHOTOGRAPHY BY JORDAN GEIGER
GAYLETTER X PAOM = PRIDE
Just in time!
Pride month is here again, and while we celebrate our community year round, it's wonderful to have a commercially recognized month. (Cause it certainly isn't federally recognized!)
Originally designed by Gilbert Baker for San Francisco's Gay Freedom Day in 1978, the flag — which symbolizes peace, happiness, and among other things, pride — has certainly grown in popularity. For GAYLETTER Issue 7 we asked several working artists to recreate their own interpretation of the flag, in whichever medium they pleased. Kostis Fokas' photograph graced our cover.
"The most important values of the human existence. For me," he said, "there's no difference between women and men, races or sexual orientations. We are all equal, we have the same rights, and we should celebrate this. The rainbow flag is a celebration of life!" — Kostis Fokas
In collaboration with PAOM we decided to put this image on a handful of items most perfect for summer and celebrating Pride. This collection is most certainly what you should be wearing this June and beyond! To help make the shoot even more queer and proud, we casted exclusively with New Pandemics, the first ever casting management agency dedicated to increasing LGBTQ+ visibility.