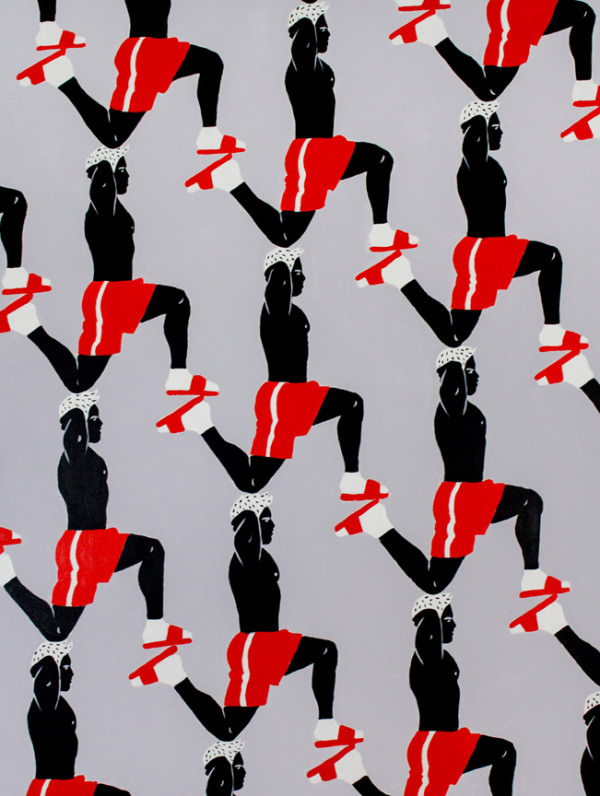 All images courtesy of the artist, Sean O'connor
GRAVEN IMAGES
I met the artist Sean O'connor out and about when I was going to FIT in Manhattan and used to party 6 days a week (I think Monday was my day off). Basically I met him drunk. I think he was straight at that time or pretending, or just trying to do bro-masc, I was too drunk to remember the details.
Years later I saw him again and he told me he was working on some art and because GAYLETTER is always interested in what's new, I asked him to share some of his work with me. After we saw the work, we got really into it. Which is why we want to tell you about his first solo exhibition in NYC, which features large paintings, works on paper, as well as "edition prints that depict vast and intricate floral patterns, paired with muscular men and athletes, snakes and reptiles, and classical icons of beauty."
His work is "rooted in traditional decorative art practices such as "Toile de Jouy," and printed textiles, and he repurposes these mediums to portray a contemporary look and examination of idealized male beauty in gay culture. The imagery in his work references historic and artistic symbols of masculine beauty ranging from ancient Athenian vases, to mid-century male pin ups and athletes, to current prevailing notions of manhood.  His work searches for the humor within the 'homo-bromo' social-media fixated culture, and also explores when appreciation for beauty and aesthetic morphs into vanity and narcissism." It's super sexy. You'll like it.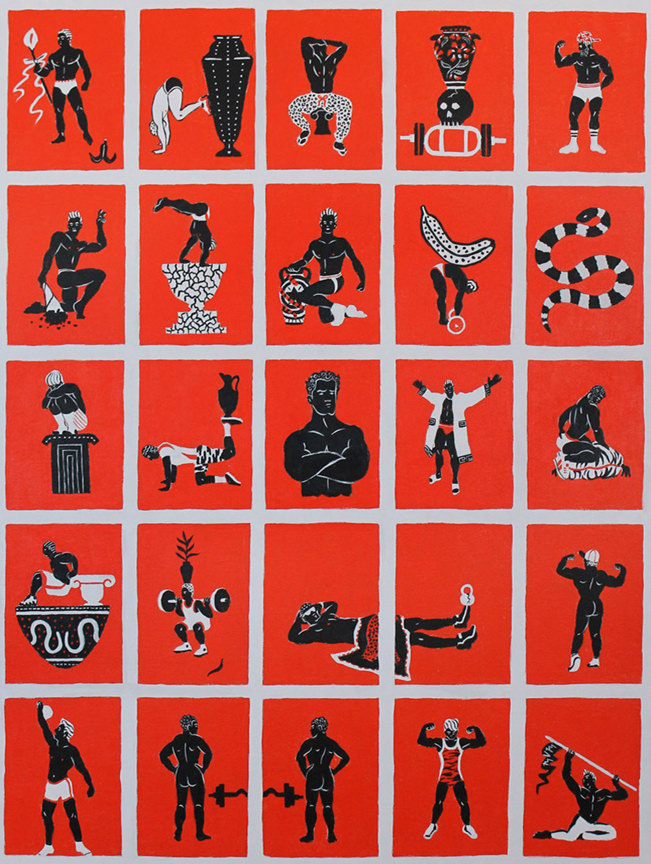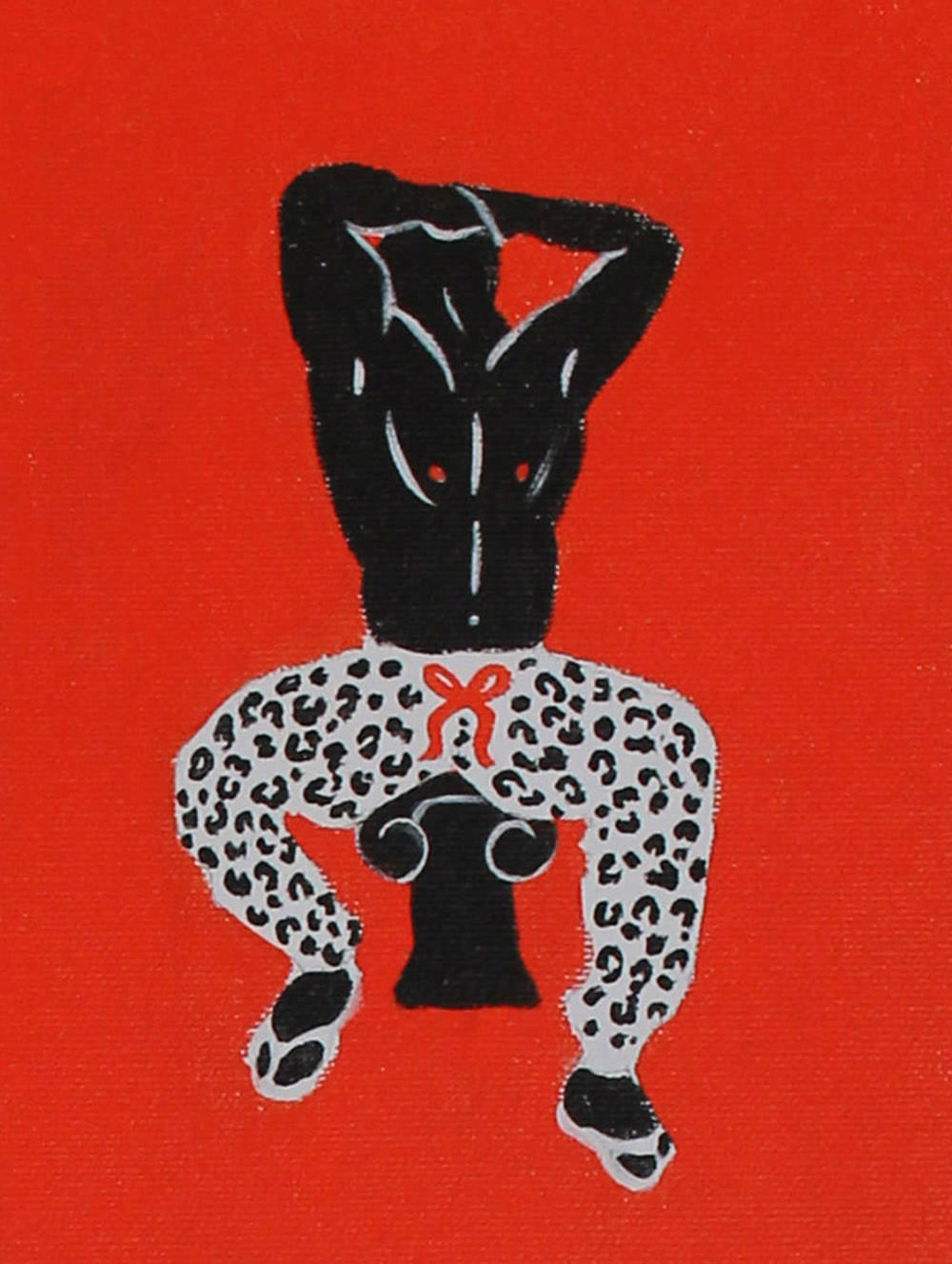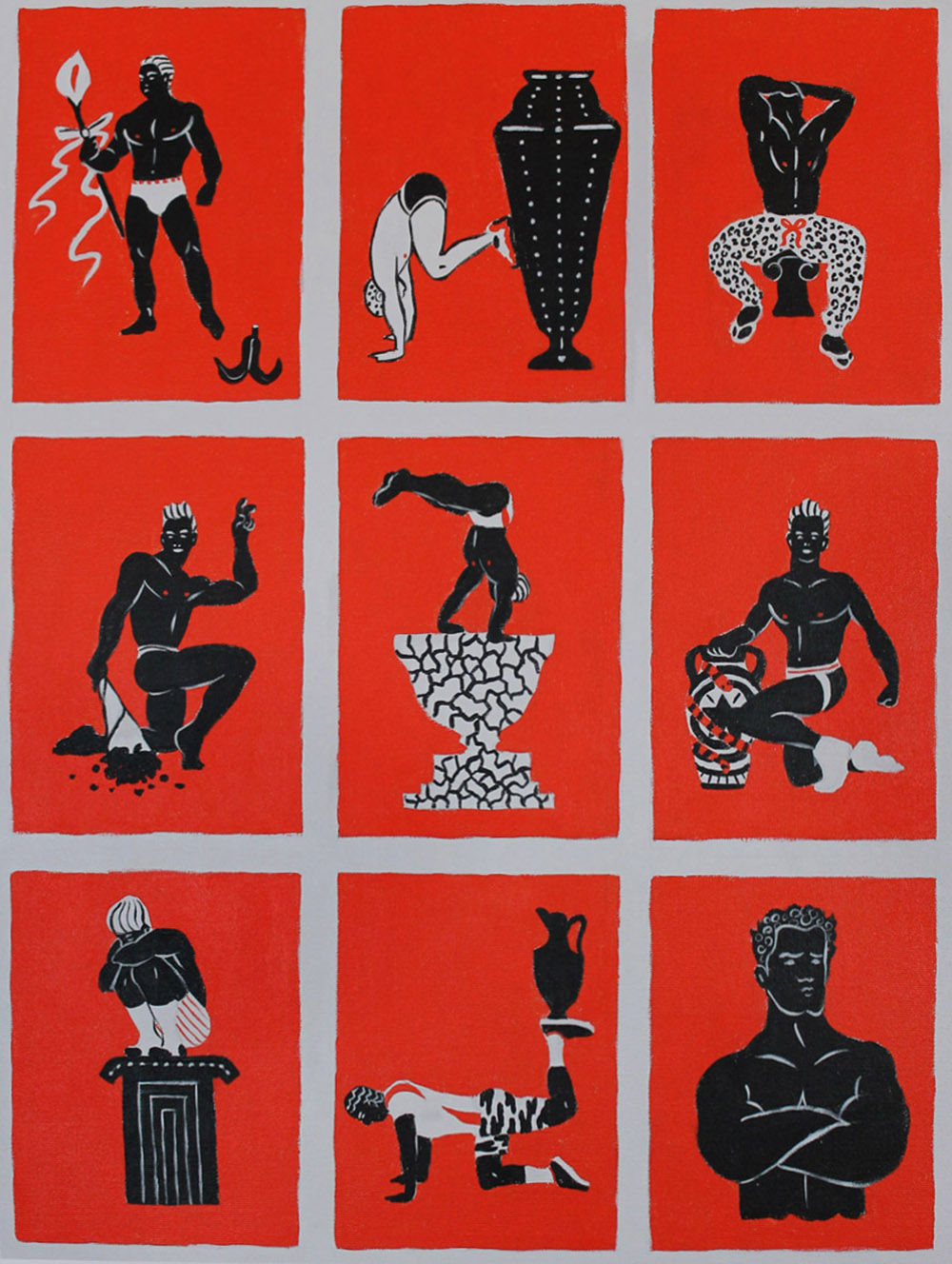 FREE, OPENING RECEPTION 6:00PM-8:00PM, PRINCE STREET PROJECT SPACE, 127-B PRINCE ST. NY, NY.