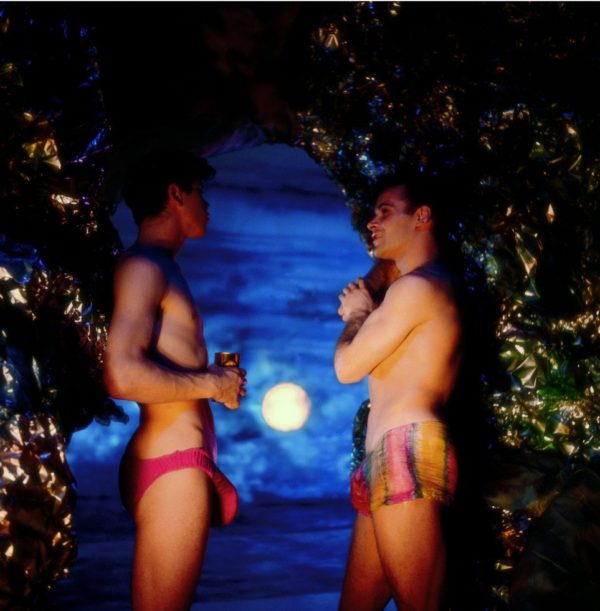 PHOTOGRAPHY BY JAMES BIDGOOD
James Bidgood: Reveries
James Bidgood moved to Manhattan in the 1950s and began taking his colorful, dream-like photos of men in his cramped Hell's Kitchen apartment. The Museum of Sex's new exhibition, James Bidgood: Reveries curated by Lissa Rivera, explores the artist's unbelievable photographs. There was nothing quite like his work at the time; ornate nudes and semi-nudes taken with props and backdrops to give the illusion of a photograph taken underwater, in Paris, or in some other dream landscape. The creativity in Bidgood's work is stunning. In my favorite photograph of his, Lobster, a model wears a sparkling seashell thong and holds two lobsters in his hands. The camera points up toward his crotch and face; the model's body and hair are glimmering, and you can see stars in the night sky above him. The photograph is from Bidgood's photography series, Water Colors, which was his first attempt at erotic photography.
Also on view from Water Colors, is Trunk, which depicts a man effortlessly floating in the ocean near a treasure chest. Bidgood went through an elaborate process to create this scene, covering model Jay Garvin's body with "mineral oil, glitter, sequins, and small seashells. To create the illusion of weightlessness, Bidgood balanced Garvin on a foam-padded-café-table pedestal, hidden behind his leg through forced perspective." Bidgood was formally trained at Parsons School of Design, and spent years designing gowns for wealthy New Yorkers, most notably for the annual Mardis Gras Ball of the Junior League. Little did the society girls know, after designing their gowns Bidgood would take the dresses apart and use them as costumes and set design pieces for his photographs.
In 1971, Bidgood's vision came together in the cult film Pink Narcissus, a homo-erotic dream painted in hues of pink and purple that follows the fantasies of a handsome young hustler (played by the gorgeous Bobby Kendall). The film plays silently in the center of the exhibit, so that no matter where you're standing you can glance over and see Bobby Kendall in front of a flowery, pink backdrop talking on the phone and wearing nothing but a loose-fitting pink robe and purple boots, or see Bobby getting undressed on a bed decorated with large, golden swans. Bidgood's set design is striking. He was inspired by the spectacular production in Playboy Magazine, "For gay men, the only nude photos were of some nasty little boy standing by someone's mantle, and they were all really tacky and tawdry with no color and no lighting. I wanted to do something unusual." Bidgood's work is, indeed, unusual, but he creates a dream world that draws you in and makes you wish you were one of his models wearing seashells and staring longingly at the camera.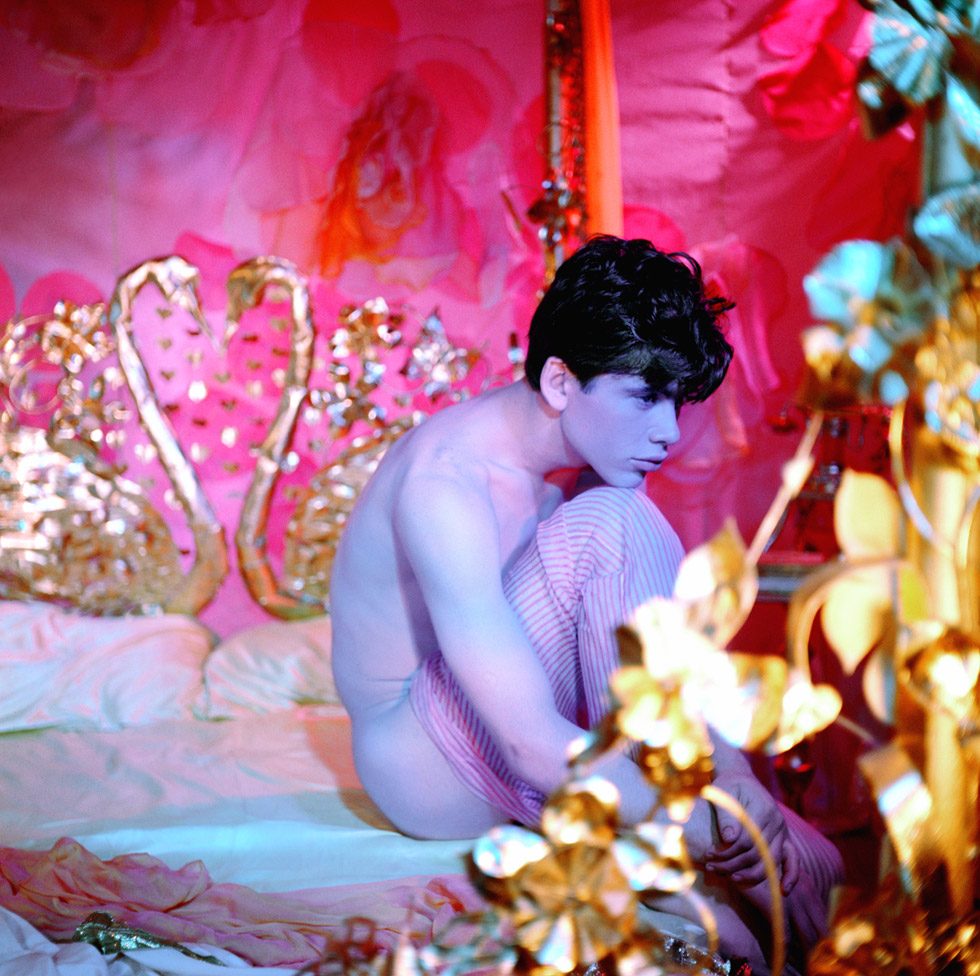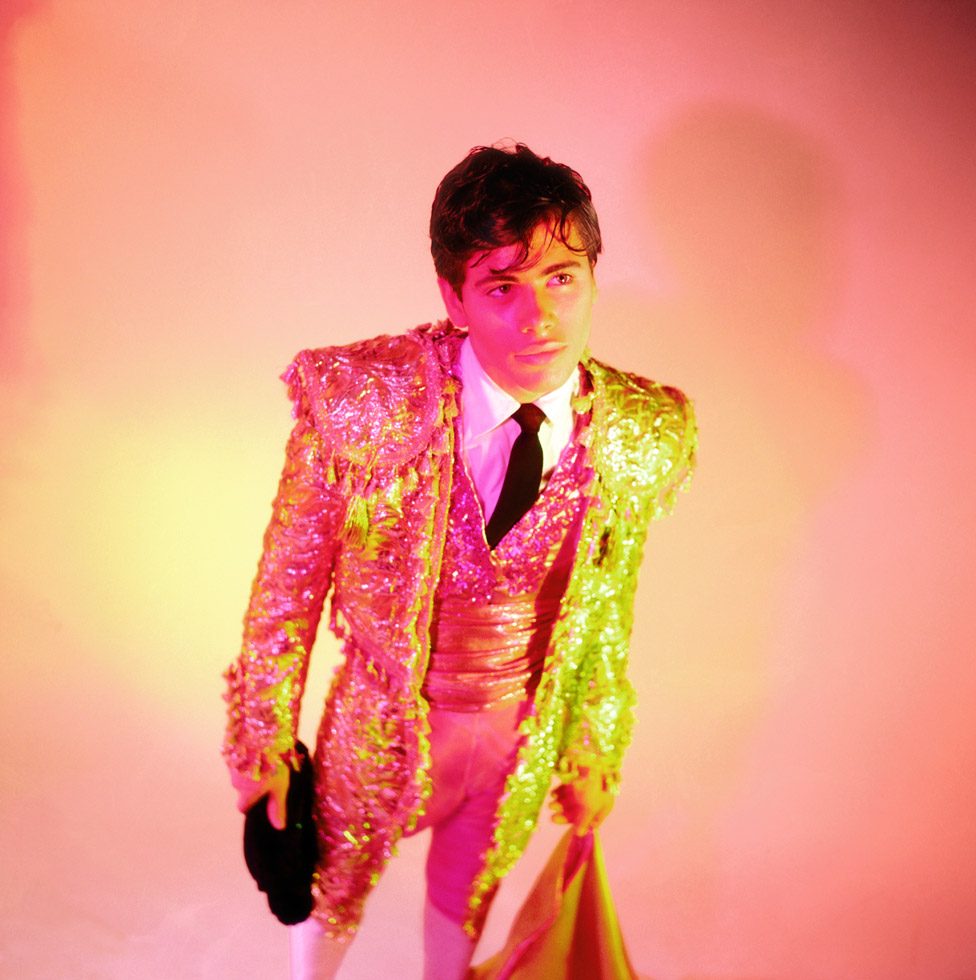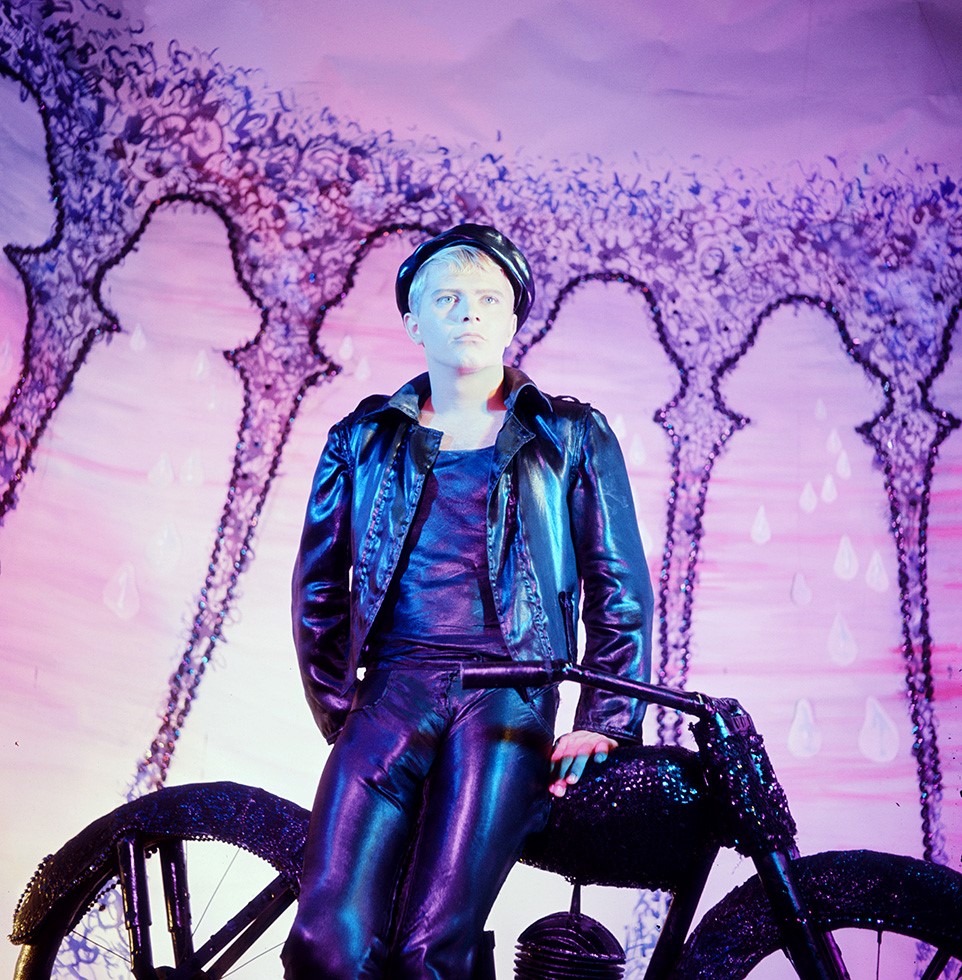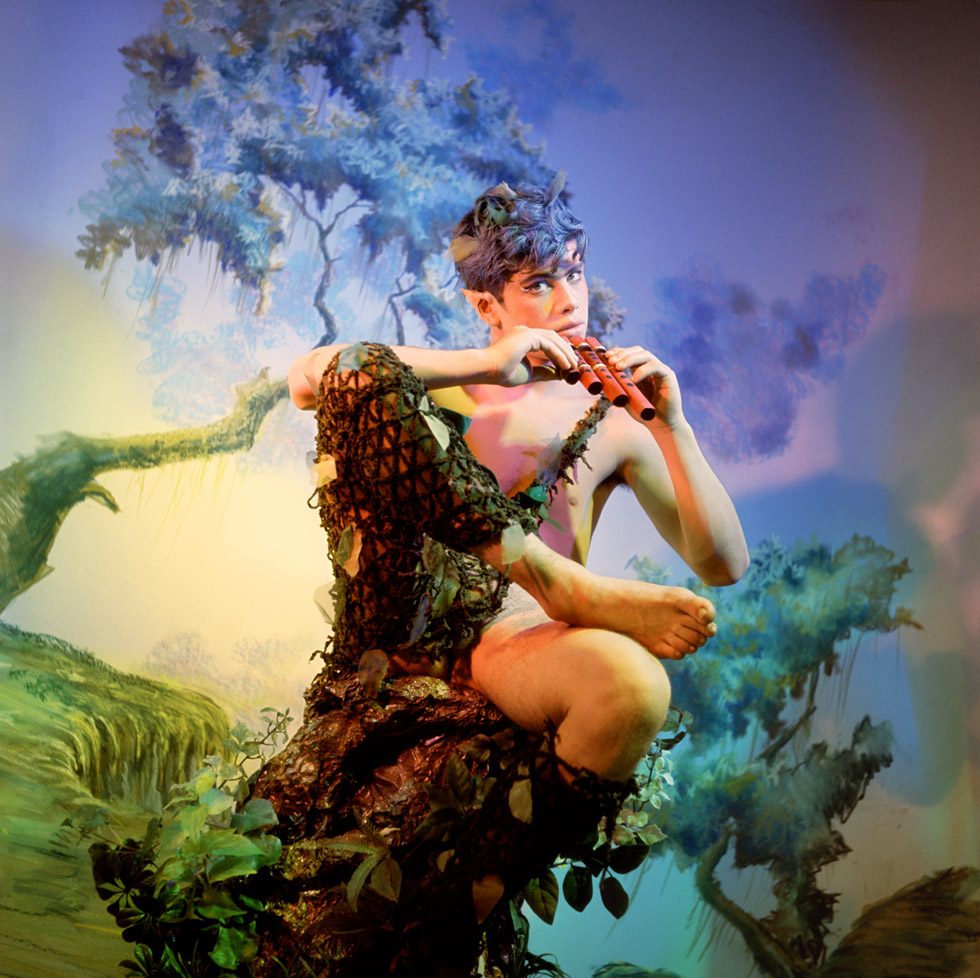 The exhibition James Bidgood: Reveries is on view at the Museum of Sex until September 8, 2019.