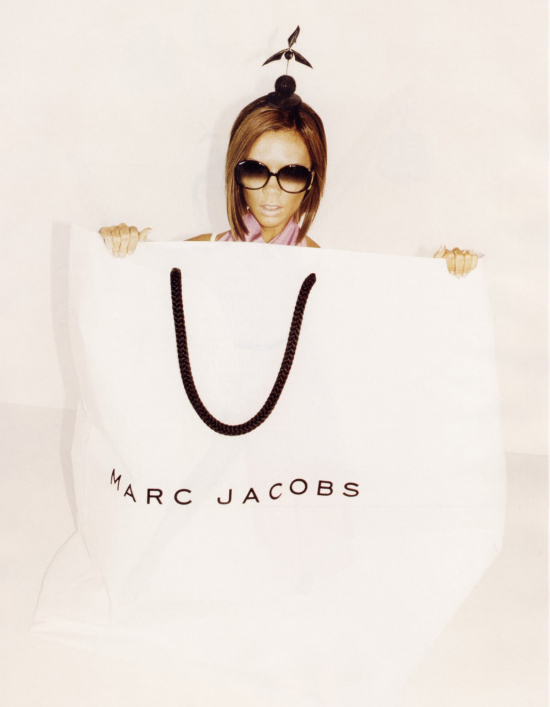 Victoria Beckham for Marc Jacobs S/S 2008 photographed by Juergen Teller.
Marc Jacobs Sample Sale 4.18-4.23
It's no secret that we love Marc Jacobs — the man, the brand, and the carry that Marc brings to the world (check out his Instagram) — Check out some of some of the epic images from GAYLETTER Issue 5 photographed by Terry Richardson, here and here. Also, remember "It's yours to try"? For this very reason, I was thrilled to find out from a very close friend that there's a massive, goldmine of a sale taking place this week in NYC (Soho). Some of the categories included are Marc by Marc Jacobs men's + women's ready-to-wear and accessories (for those of you looking for a cute, contemporary throwback), and (I'm the most excited about this next part) women's collection RTW and accessories (runway…yas hunty). It's 2017 — if you can't clock a women's show and find at least five items you'd wear yourself, the sartorial part of your brain needs an update, and Marc can give it to you!
You'll also come across some Little Marc product and tons of special items on the cheapizi — cashmere socks, underwear, belts, umbrellas, graphic tees, scarves, and more. Prices are up to 90% off retail, so run, don't walk — we all know the next best thing to a dick reset may very well be a fashion reset. Happy shopping and a la inti!