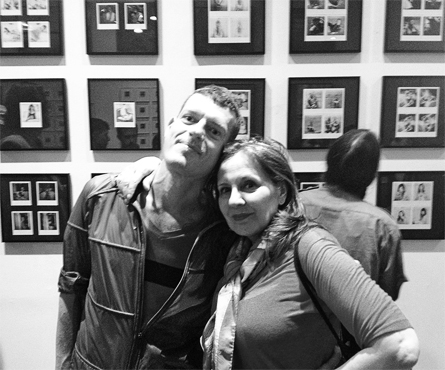 Slava Mogutin and Maripol Photographed by Brian Kenny
Maripol & Slava Mogutin's Intimate Portraits
Slava Mogutin and Maripol need no introduction to GAYLETTER readers. Slava, the Siberian born artist has been busy of late putting on amazing show after amazing show. His latest, with the artist Maripol (she's responsible for Madonna's 'Like a Virgin' look, along with those for Grace Jones and Blondie), is on until June 17 at The Impossible Project. 
How did you meet each other?
Maripol: If we have the same memory, I met Slava at his show at Diego Cortez's gallery in Harlem.
Slava: We actually met through our publisher, powerHouse. Maripol had her 'MARIPOLARAMA' book published around the same time as my 'Lost Boys.' But it's not until my opening at As If Gallery a couple of years ago that we became friends.
Slava: The idea of this show came up during our Thanksgiving dinner together last fall. So I proposed it to The Impossible Project and they loved it.
Maripol: It was Slava's idea, then we decided to switch our usual roles: this times he would do more portraits and I would do more nudes…
What is it about instant film that you're both attracted to?
Maripol: The instant!
Slava: I love the retro quality of instant film. Nothing really compares to it!
What's the main message of this exhibition?
Maripol: No message for me.
Slava: We both are voyeurs of our time and share the same passion for documenting our lives and relationships and for me that's what this show is about.
How did you choose the people you photographed for this exhibition?
Maripol: I was in Paris and it was easier there anyway with artists… You know, they're more free there about showing their bodies….
Slava: I wanted to document my circle of friends, downtown artists and bohemians, including some mutual friends that Maripol and I share, like iO Tillett Wright and Michele Saunders. Essentially, I tried to do something that Maripol has been doing since the 70's, but from a different perspective and angle…
Maripol, you've been shooting with instant film for years, how did you first start?
Maripol: When my boyfriend gave me my first SX 70 in the 70's. Then it became my constant girlfriend… ahhaha!
You're famous for, among other things, styling Madonna during the mid 80's especially her Like a Virgin album. Do you have lots of instant pics of her from that time?
What sort of cameras did you both use for the show?
Maripol: Sonar SX 70.
Slava: Yes, we used the same camera, but I only shot color film and Maripol did both color and black and white.
Maripol you made a documentary 'Crack Is Wack' about Keith Haring. We saw his Crack is Wack mural last night when driving through Harlem via the FDR on our way home from upstate (it's been completely restored). Had he already painted that when you made your doco?
Maripol:
Ok, I made a very short documentary then as he was painting it. You can see some of those images in my new film playing at
Musee d'art Moderne of Paris
, which has a major 
retrospective of Keith Haring
 until August 16th. It's called
The Message by MARIPOL
(you can see it
here
)
Slava, you seem to enjoy collaborating with other artists (for example, you often collaborate with Brian Kenny on your joint SUPERM project). What is it about collaborating that you like?
Slava: Since I moved to NY in 1995, I was fortunate to collaborate with many great artists like Bruce LaBruce, Terry Richardson, Marcelo Krasilcic, assume vivid astro focus, Gio Black Peter and Michael Stipe. Being a self-thought artist, I always learn a great deal from these experiences, and I'm always happy to give something back… And, of course, after almost 9 years together, Brian still remains my favorite collaborator and muse of all!
Maripol, Slava, do you have plans to collaborate again?
Maripol: I'd love too!
Slava: Absolutely, with honor and pleasure!
Selected works from Slava: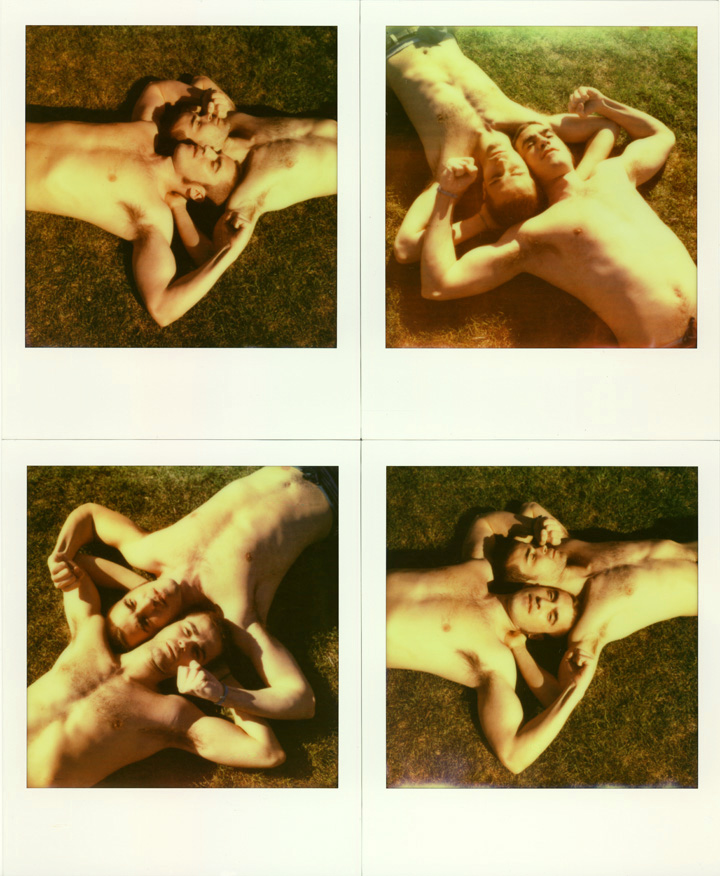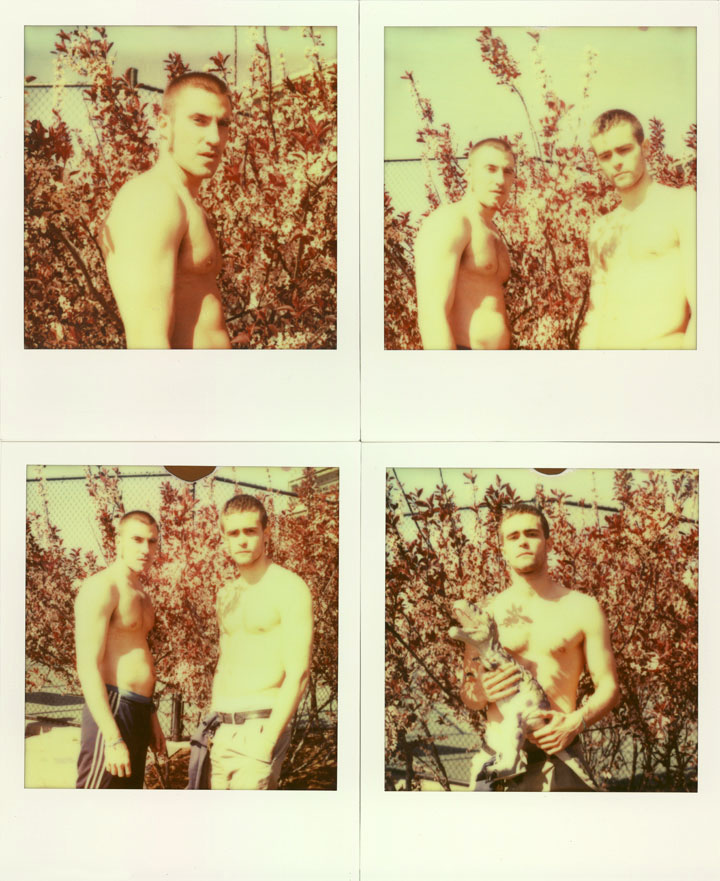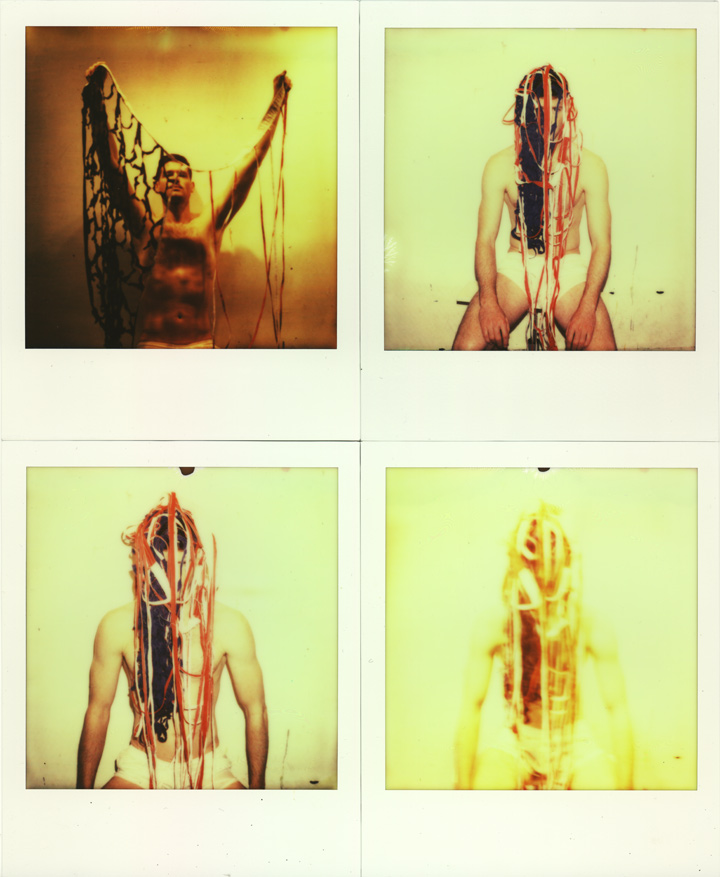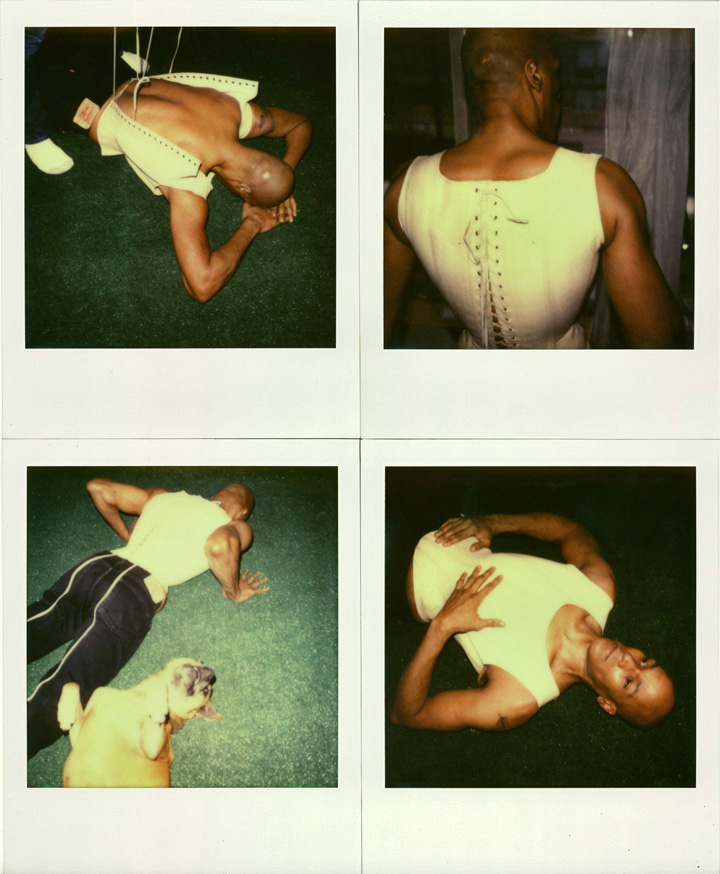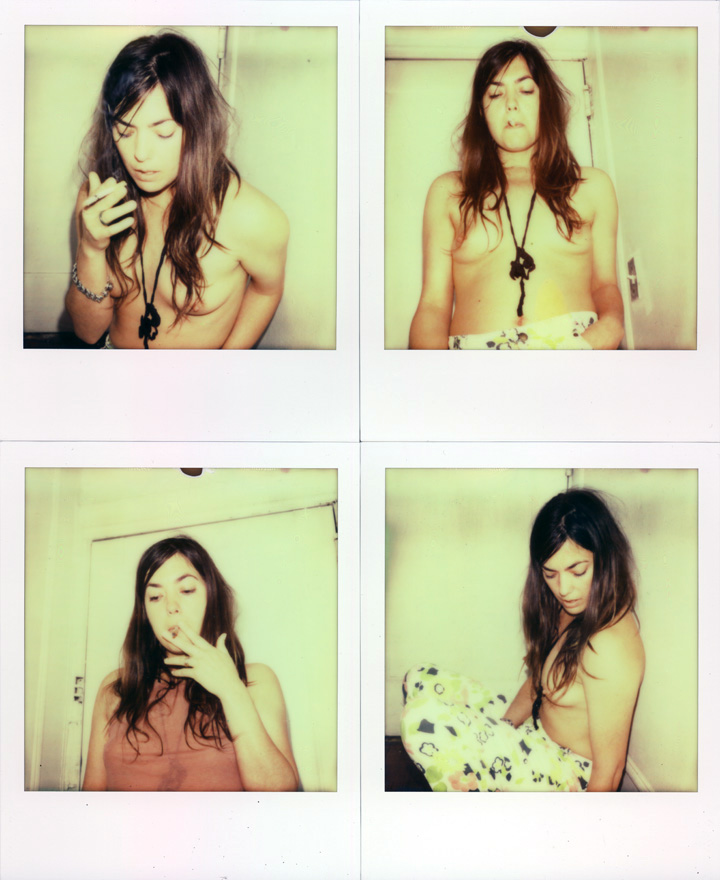 Selected works from Maripol: