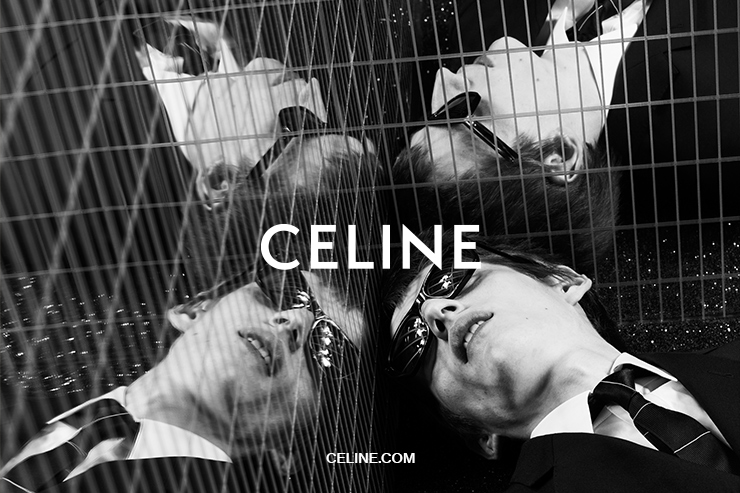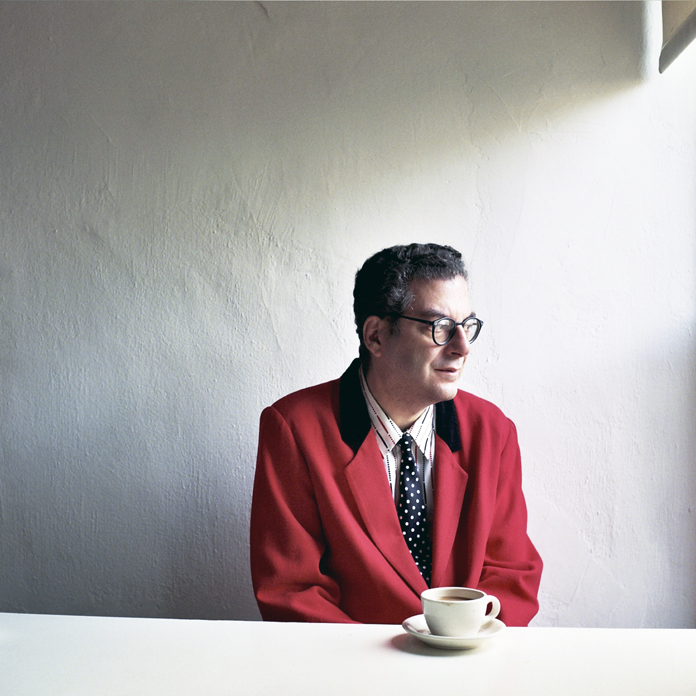 PHOTOGRAPHY BY DANIEL MOSS
Michael Musto Moves On
An interview with Mr. Musto about all things Musto
When did you begin working at the Village Voice? 1984.
How did you get the job? There was an opening for a columnist, and I had done some pieces for the Voice, so I suggested myself. They had me write a sample column and they even paid me for it. I got the job because they liked the fact that I had my finger in every pot — I was plugged into nightlife, movies, theater, etc. — and seemed to have a breezy way of relating what happened in all those scenes that week. My column "La Dolce Musto" (and blog, dailymusto.com) have always been parties for those who'd probably rather read about them than go to them. And I always infused every syllable with my gay sensibility, promoting LGBT celebs and causes like crazy.
How has the media landscape changed since you first started? When I started, it was only print, and I had about 10 competitors. Now, everyone on earth has a blog, a site, and a Facebook page, so I'm basically competing against the entire population of the planet. I don't mind, though, because it's forced me to become even more bold and individual, and besides, I'm out there tweeting and Facebooking up a storm myself. Also, the Internet has opened people's eyes, made everything instant and accessible, and reduced everyone's squeamishness about formerly off-limits topics.
How did you get into gossip? I was a withdrawn child, but sitting on the stoop and gabbing with the neighbors, I came out of my shell by dishing the OTHER neighbors. In college, I wrote little index cards filled with gossip I'd collected about all the other dorm-mates. By the time I got into professional writing, it made sense for me to dish in print (and eventually online) because that was my gift, I had inside information, and I loved telling the truth.
What was your first visit to Studio 54 like? Astounding. I was writing a piece on nightlife for the Soho Weekly News (an alternative paper) and was ushered in by co-owner Steve Rubell, given a tour, and boggled to the music, decor, and glittery people. I knew I had found my home. After Rubell and his partner were sent to jail for tax evasion, I kept going, trying to recapture the magic, but it had vanished. I'm glad the magic has returned to 54 Below, though in a much more civilized way that makes sense for this moment.
Did you do mountains of coke at Studio 54? No. I was having so much fun dancing that I didn't even realize there were tons of celebrities doing a veritable Himalayas' worth of bumps. The only bump I did at 54 was a line dance. I was a control freak and aroused enough by the club itself to not feel the need for extra stimuli. An occasional rum and coke sufficed—and the intoxicating chance to rub shoulders with the fabbies in the house. 
What sort of people were you hanging out with? Mostly nerds like myself, but also two-time Oscar nominee Sylvia Miles, who was my entree into the word of '70s show biz glamour. I also hung with some trendy clubbie types but I never had time for anyone pretentious or stuck up. I gravitated to the fun folk because 54 was pure hedonism on a stick.
Are there Hollywood stars who you know are gay, but have kept it to yourself? No. It's all out there. There's no need for me to hold back. I even wrote about Jim Nabors for years, but now he's out—shazam, shazam.
Have you ever lived in LA? No way. LA is good for three-day visits, tops, which is a shame because it takes seven hours to get there. Much like Las Vegas, it has an artificiality that proves oppressive after too long, and the initial grandeur of it wears off quicker than a fake tan. Every waiter is hawking a screenplay and every car wash worker is trying to become a waiter. Still, for three days, it's pretty swell.
Where else in the world could you live? Nowhere, because I'm allergic to the sun and don't drive. In LA, I'm always standing on corners waiting for friends to pick me up. I like Philadelphia and Miami, but there's never quite enough culture there to sustain me. So in NYC I shall stay. The biggest move I might make is from Murray Hill to Kips Bay.
What is the weirdest celebrity encounter you've had? One of the Kids in the Hall was so wasted he started coming on to me at a club, but their "fruit fly"—a plus-sized gal who hovered over them like a gestapo—put an end to it because (a) She was trying to protect him, I guess, and (b) I think she wanted him for herself.
Do you like doing drag? No. I LOVE it!  I could never do it on a regular basis because it basically hurts, but the payoff is fabulous. Everyone notices you and people lie and say you look pretty. It's such a rush! Except for the swollen ankles the next day!

You've done a few Village Voice covers where you dress-up, what was your favorite person to dress up as? I love doing Gaga, even though the meat dress was heavy and slimy and cold. I think doing Angelina was my fave of all because I got to shave my leg and stick it out in a triumphant manner. Plus her look was pretty minimal so I could concentrate on my facial expressions without worrying about keeping a whole lot of bling in place.

What's your idea of happiness? A wedge of iceberg lettuce smothered in blue cheese dressing, a steak on the bone, served medium rare, caramelized brussel sprouts, and a slice of apple pie topped with vanilla ice cream. And then a blow job.
Who is your greatest love? I will never admit that because if he ever finds out, it could really put a crimp on our relationship.
Do you sing in the shower? I not only sing in the shower, I sing in public too. I had a band in the '80s called The Must. I was the lead singer and covered a dazzling array of Motown hits. I was basically a flaming male version of Diana Ross—which sounds like Michael Jackson, but I had real soul.