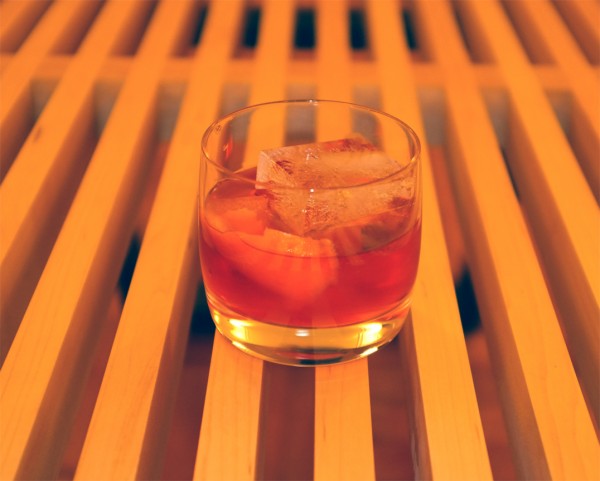 PHOTOGRAPHY BY GAYLETTER
DRINK: THE PROSPECT
I love this drink — it's perfect for this annoying period between winter and spring — the rye whiskey brings you deep, spicy, dark tones to keep you warm on frosty days like today; the aperol brings you bright citrusy orange notes reminiscent of spring, and the sweet vermouth balances it all out — a drink for keeping you snuggly in the winter months while  giving you hope that any day now you'll be sunbathing in Prospect Park.
Recipe:
2 ozs. rye whiskey (Old Overholt is my standard — spicy and leathery, not to mention it's cheap)
1 oz. Aperol (there's only one brand — get it right)
1 oz. sweet vermouth (I love Dolin — a standard for good french vermouths)
A dash of orange bitters
A twist of orange peel
Stir the whiskey, Aperol, vermouth and bitters in a glass filled with ice; strain into a chilled cocktail glass; garnish with an orange twist. Let us know how you like it after you've had 1…or 5.