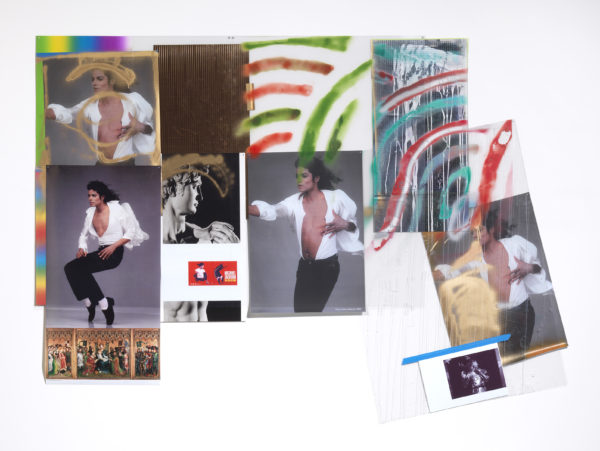 Wind (Michael/David) by Isa Genzken 2009. Marieluise Hessel Collection, Hessel Museum of Art, Center for Curatorial Studies, Bard College, Annandale-on-Hudson, New York. Courtesy of neugerriemschneider, Berlin. Photo by Jen Ziehe ©Isa Genzken, VG-Bild Kunst and DACS, London 2018.
Michael Jackson: On the Wall
A book that celebrates the artist's lasting impact in our culture
We all have our own story of where we were and who we were with when we learned Michael Jackson was dead. I was in the car with my mom and my older brother, we heard the news over the radio. Despite the controversies that followed Jackson through his late years, his lasting impact on our global culture is undeniable. This is what's explored in the new book, "Michael Jackson: On the Wall". The work of over 40 major artists who were inspired by Michael, including David LaChapelle and Andy Warhol, are compiled and reflected on.
Contributors like Zadie Smith explore what she calls the "magical thinking" around him. If it was so clear Jackson was bleaching his own skin, why did so many fans chalk it up to conditions like vitiligo? She writes, "That's when you understand how strong the force of desire is, how much it can deny and distort. It simply could not be that the most famous black man in the world wanted to be white. It would kill us to believe it. And so we refused to do so."
Notable is that contemporary art still focuses on Jackson. From Donald Urquhart's satirical "A Michael Jackson Alphabet" (2017), to Rodney McMillian's sobering portrait of Jackson's childhood home, "2300 Jackson Street" (2004), hung next to lyrics from Walt Disney's Snow White and the Seven Dwarfs: "It ain't no trick to get rich quick/ If you dig, dig, dig with a shovel or a pick."
Jackson may be dead, but his legacy is proving immortal. As Zadie Smith wrote, "People will be dancing like Michael Jackson until the end of time."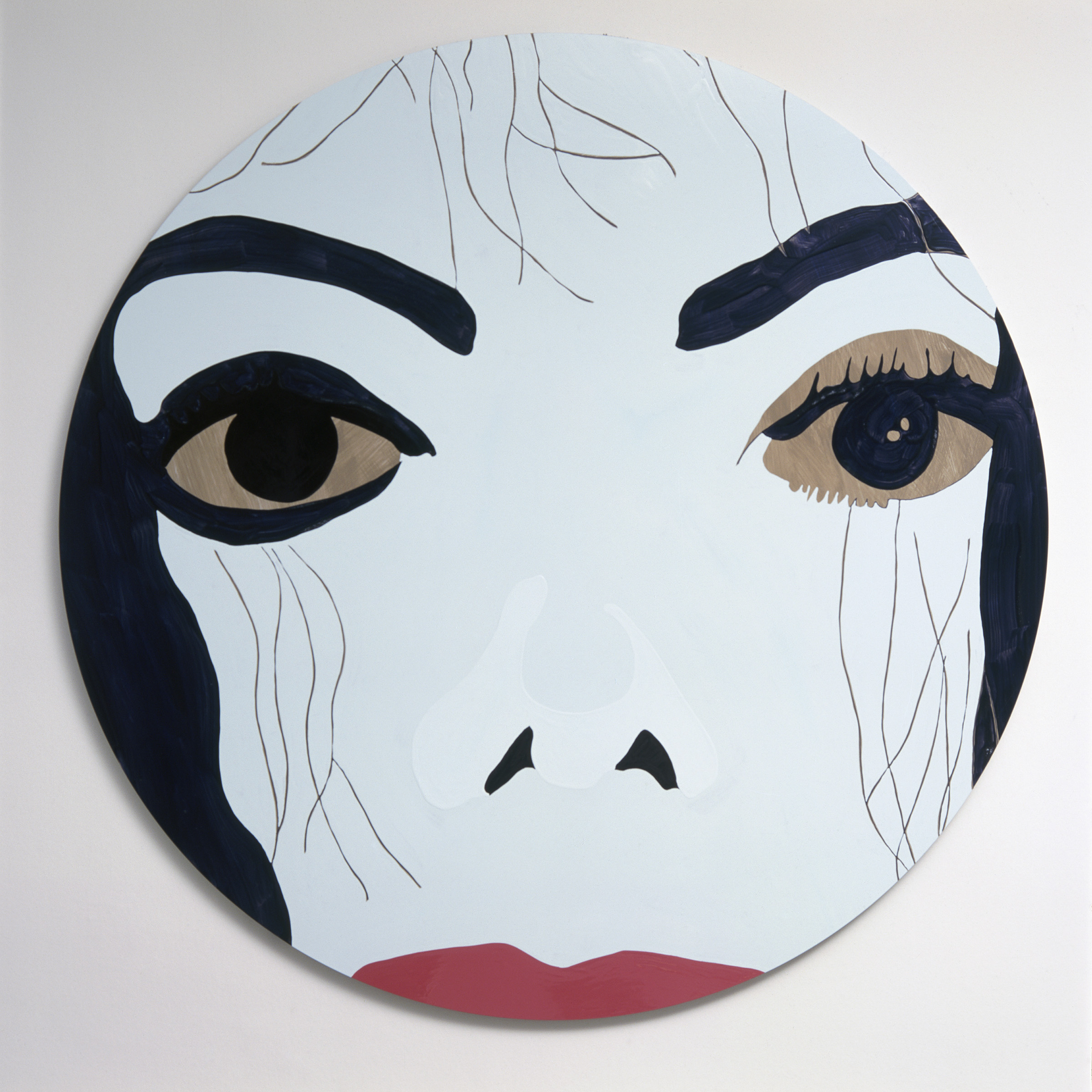 Michael by Gary Hume 2001. Private Collection. Courtesy of the artist, Sprüth Magers and Matthew Marks ©Gary Hume and DACS, London 2018.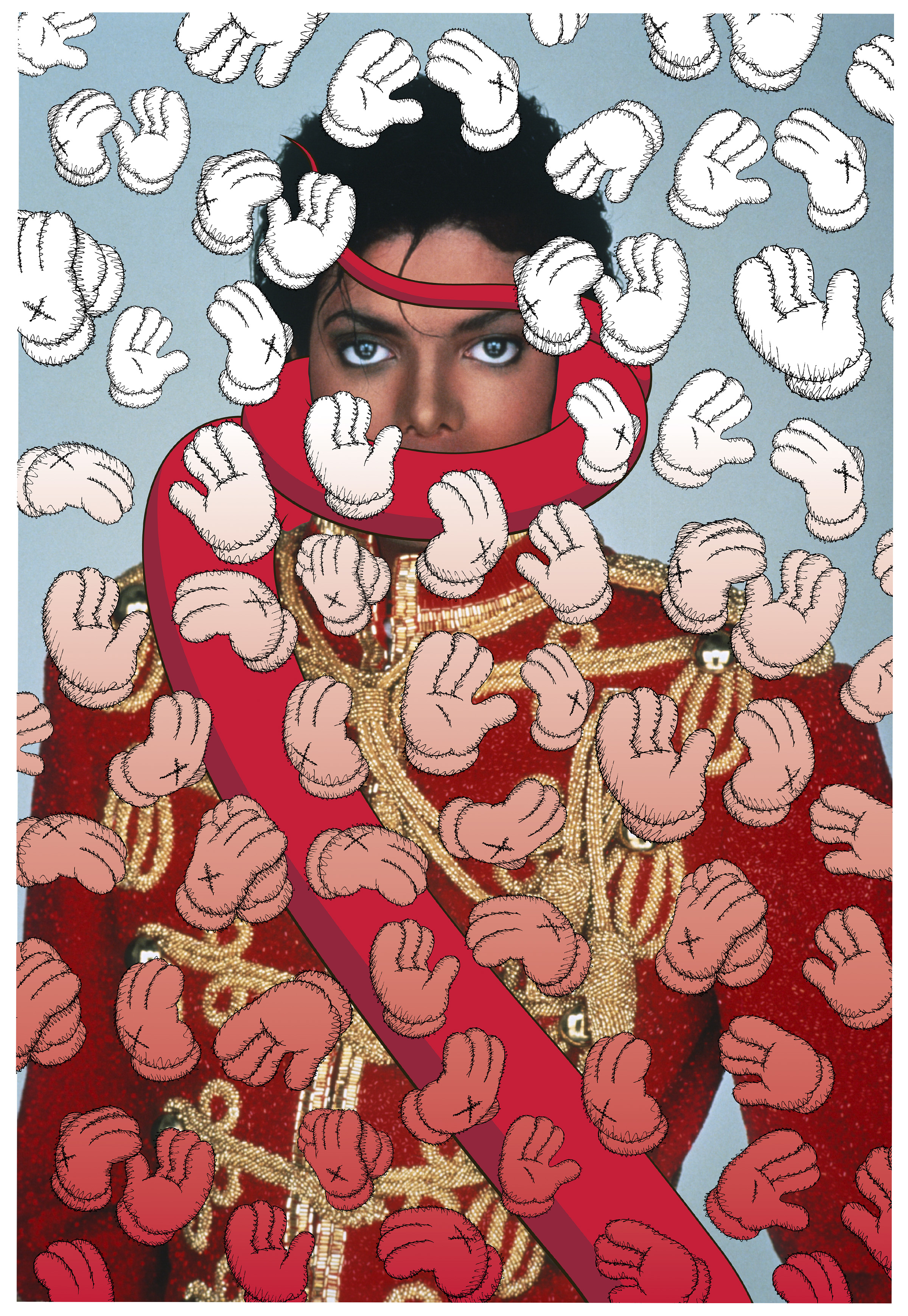 Interview Magazine, September 2009 by KAWS 2009. Courtesy of KAWS.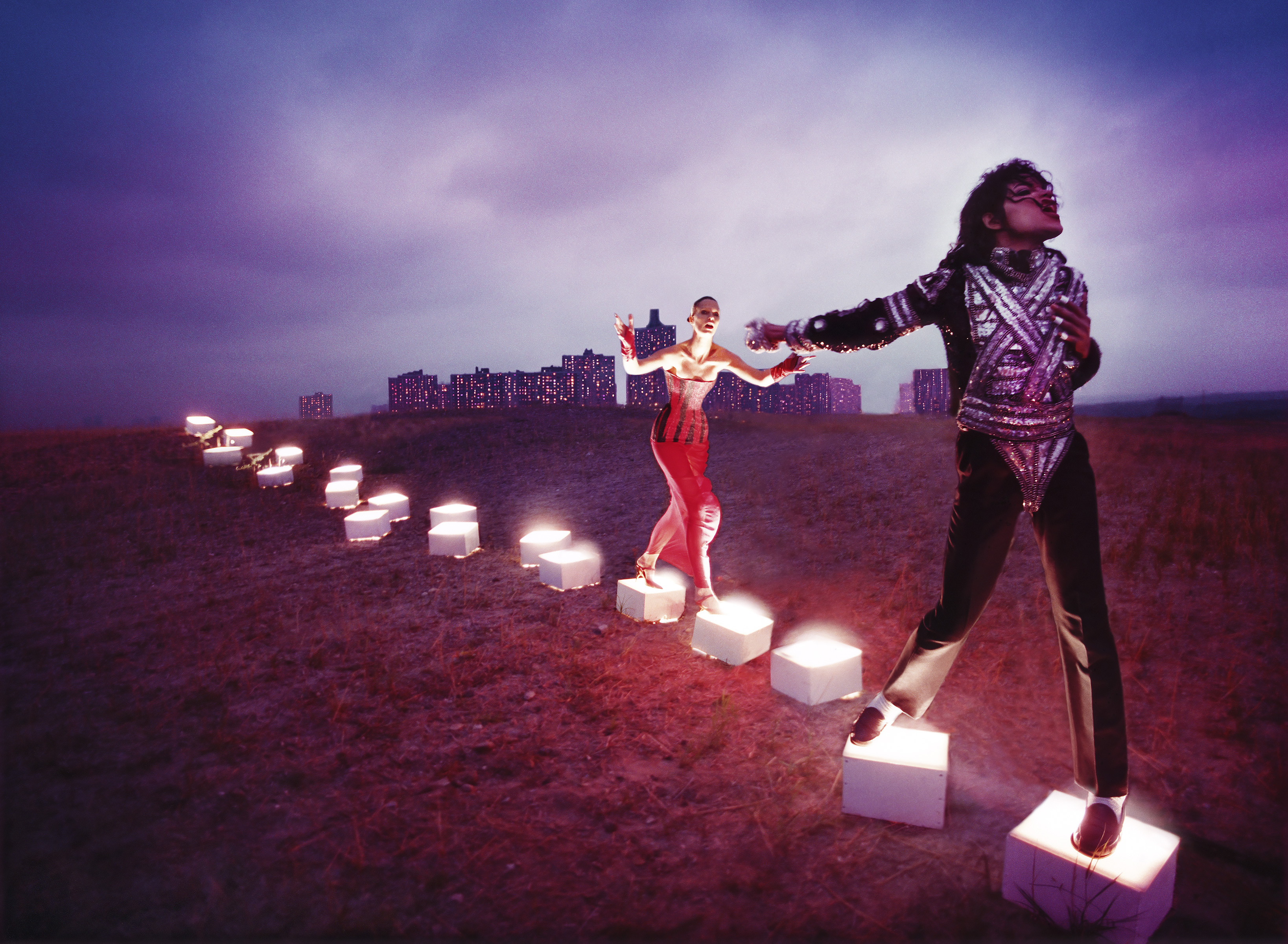 An Illuminating Path by David LaChapelle 1998. Courtesy of the artist ©David LaChapelle.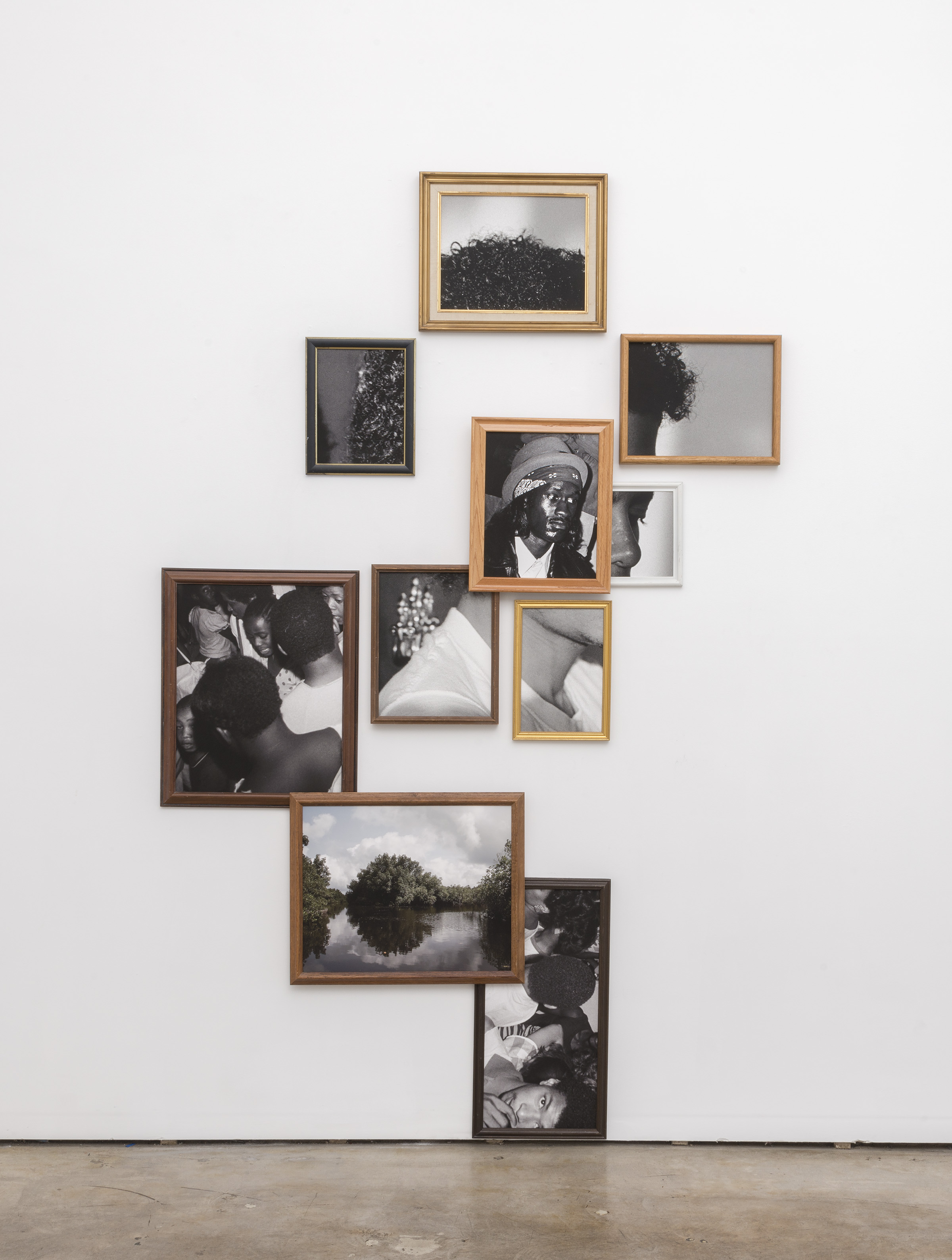 Exquisite Terribleness in the Mangrove by Todd Gray 2014. The collection of Aryn Drake-Lee Williams & Jesse Williams. Image courtesy of Meliksetian | Briggs, Los Angeles ©Todd Gray.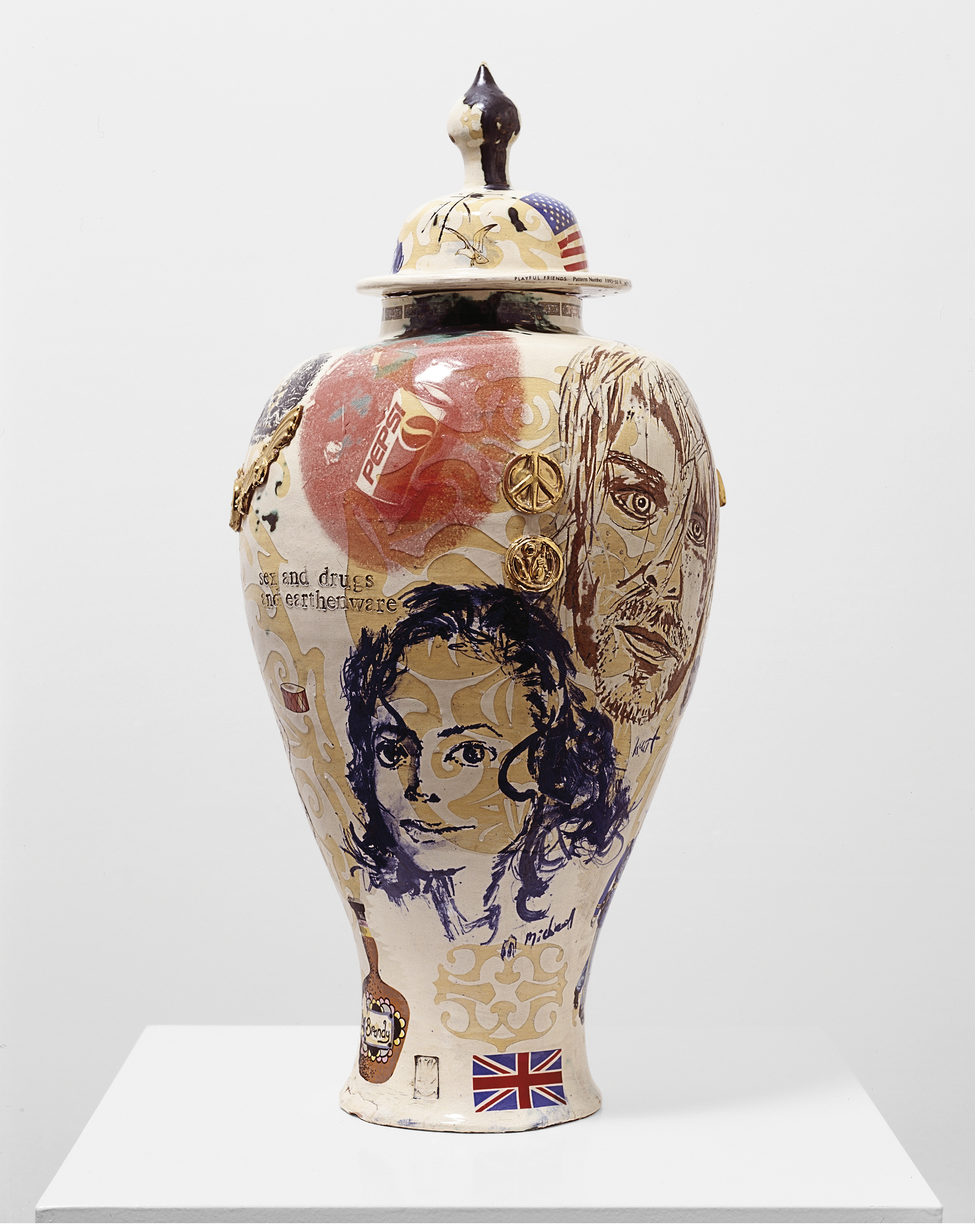 Sex and Drugs and Earthenware by Grayson Perry 1995. Courtesy the artist and Victoria Miro, London ©Grayson Perry.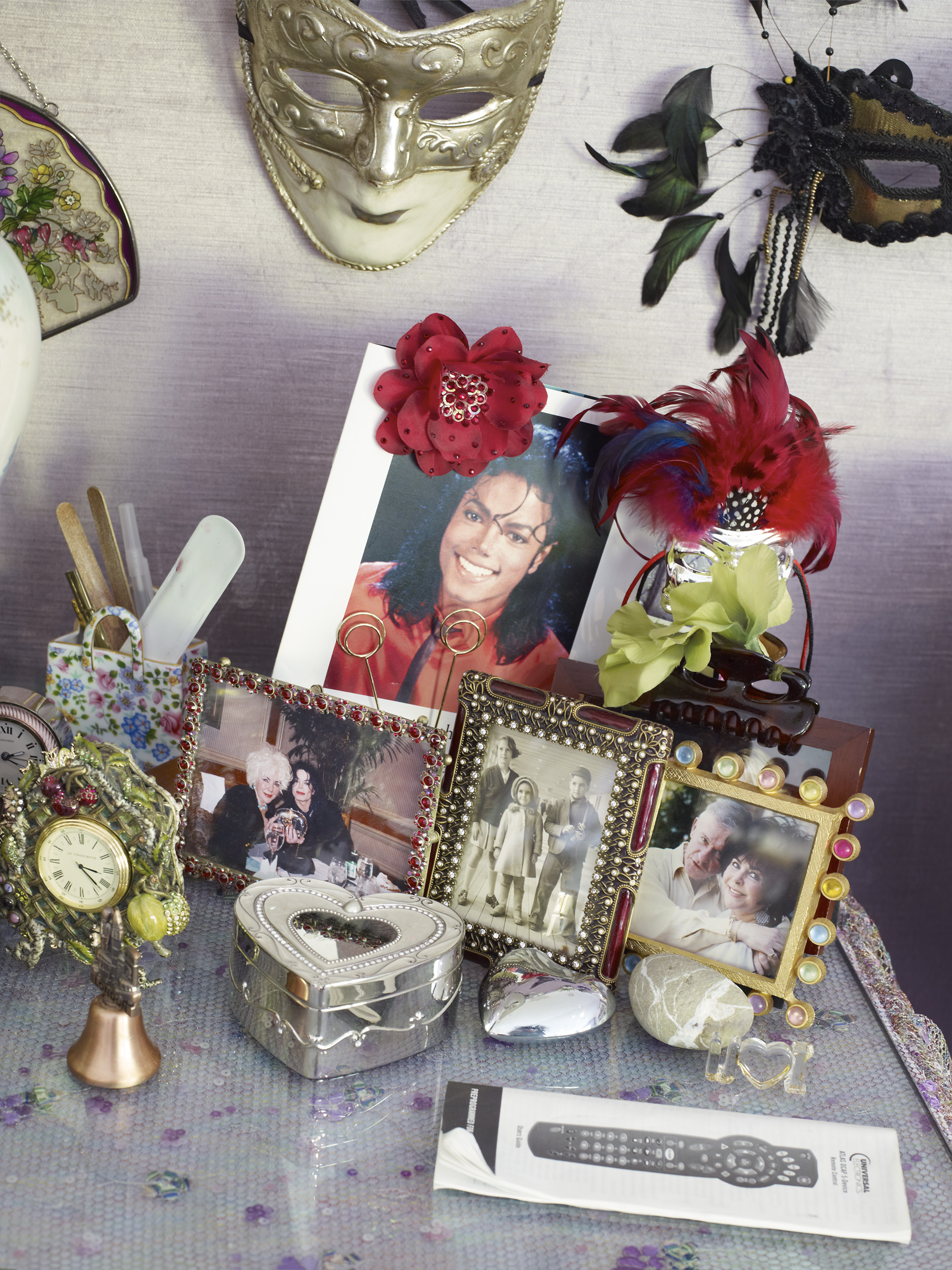 Bedside Table by Catherine Opie 2010-11. Courtesy the artist and Regen Projects, Los Angeles ©Catherine Opie.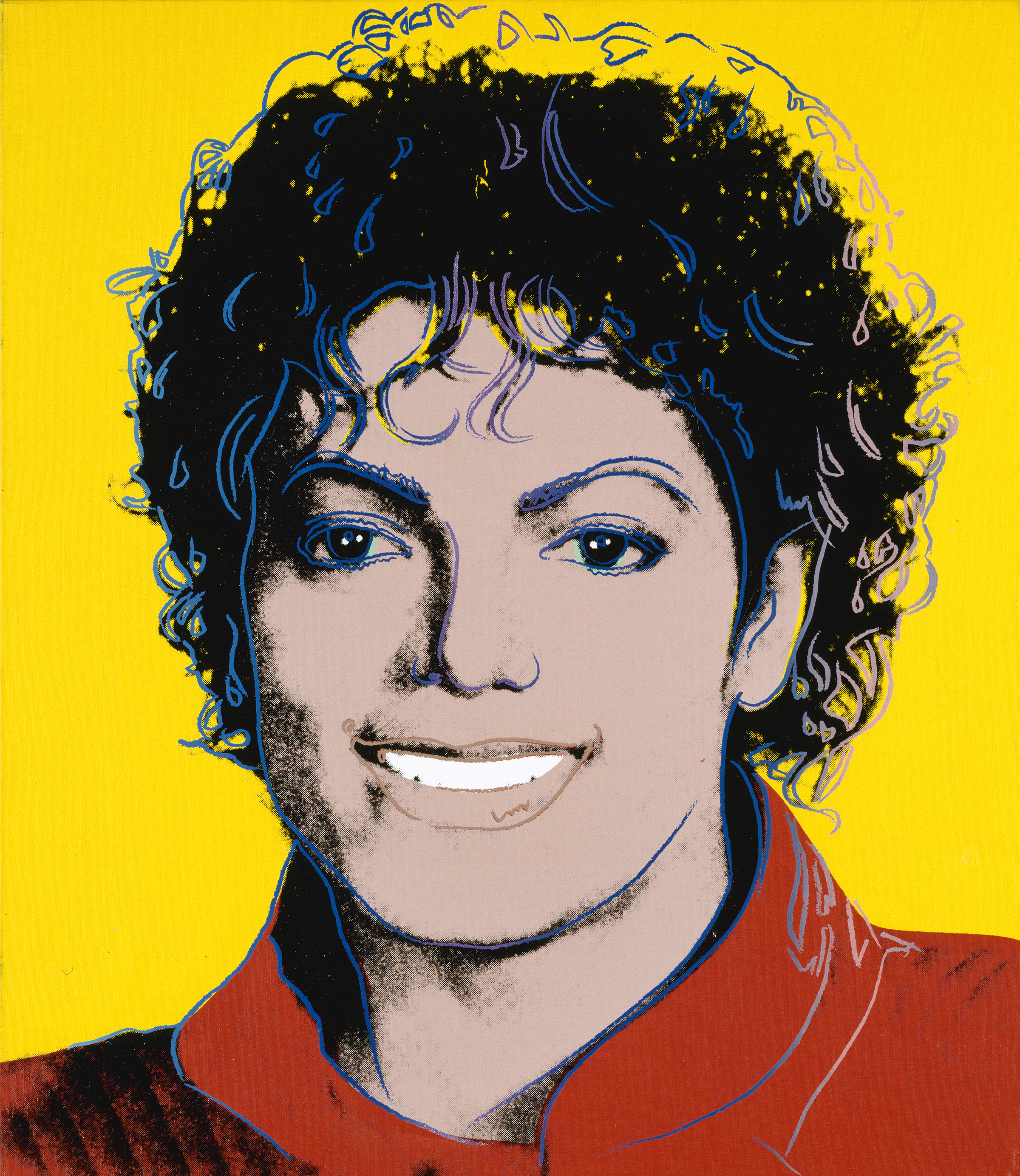 Michael Jackson by Andy Warhol 1984. National Portrait Gallery, Smithsonian Institution, Washington D.C. / Gift of Time magazine © 2018 The Andy Warhol Foundation for the Visual Arts, Inc. / Licensed by DACS, London.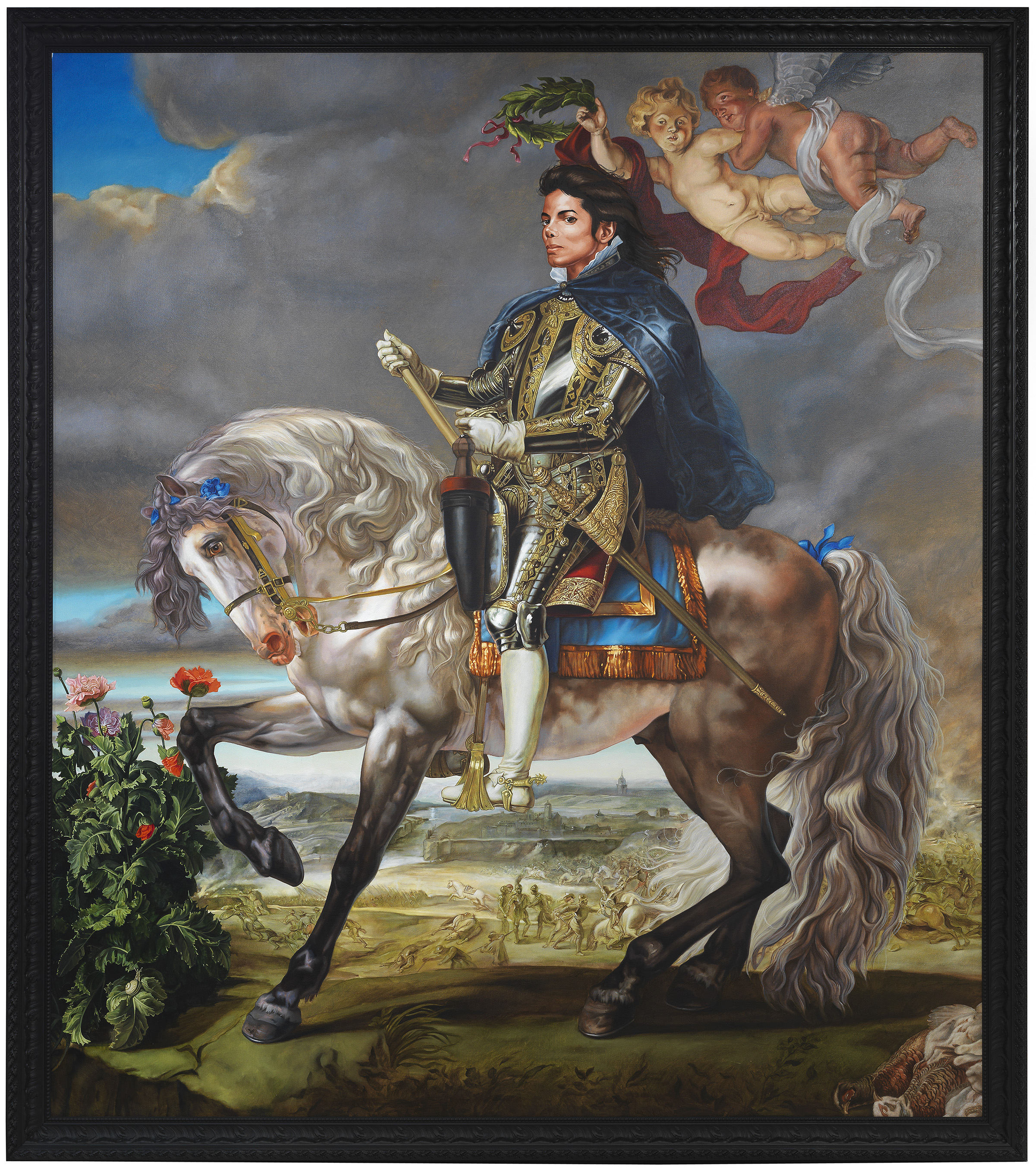 Equestrian Portrait of King Philip II (Michael Jackson) by Kehinde Wiley 2010. Olbricht Collection, Berlin. Photo by Jeurg Iseler. Courtesy of Stephen Friedman Gallery, London and Sean Kelly Gallery, New York ©Kehinde Wiley.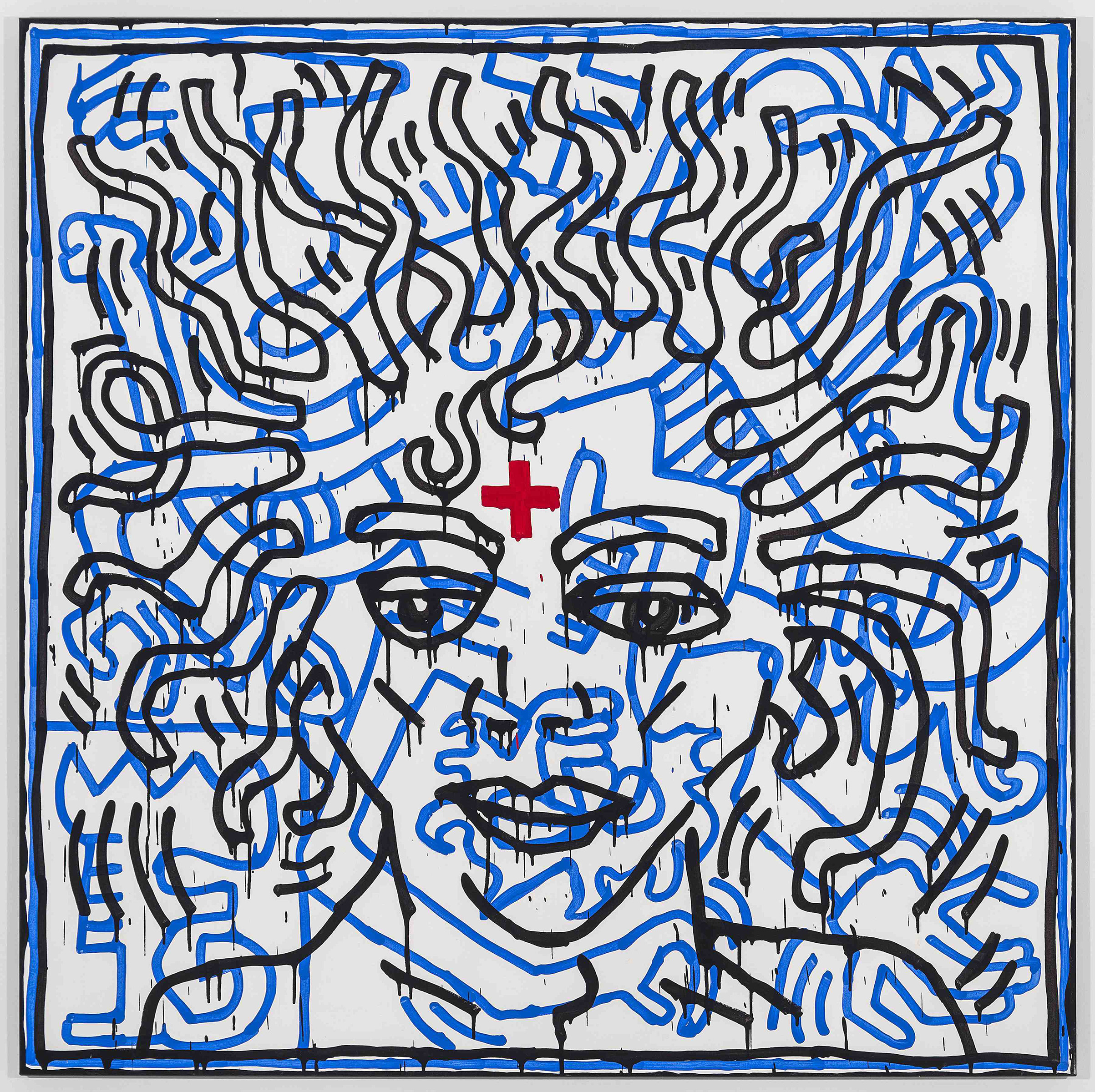 Untitled by Keith Haring 1984. Private Collection © 2018 The Keith Haring Foundation.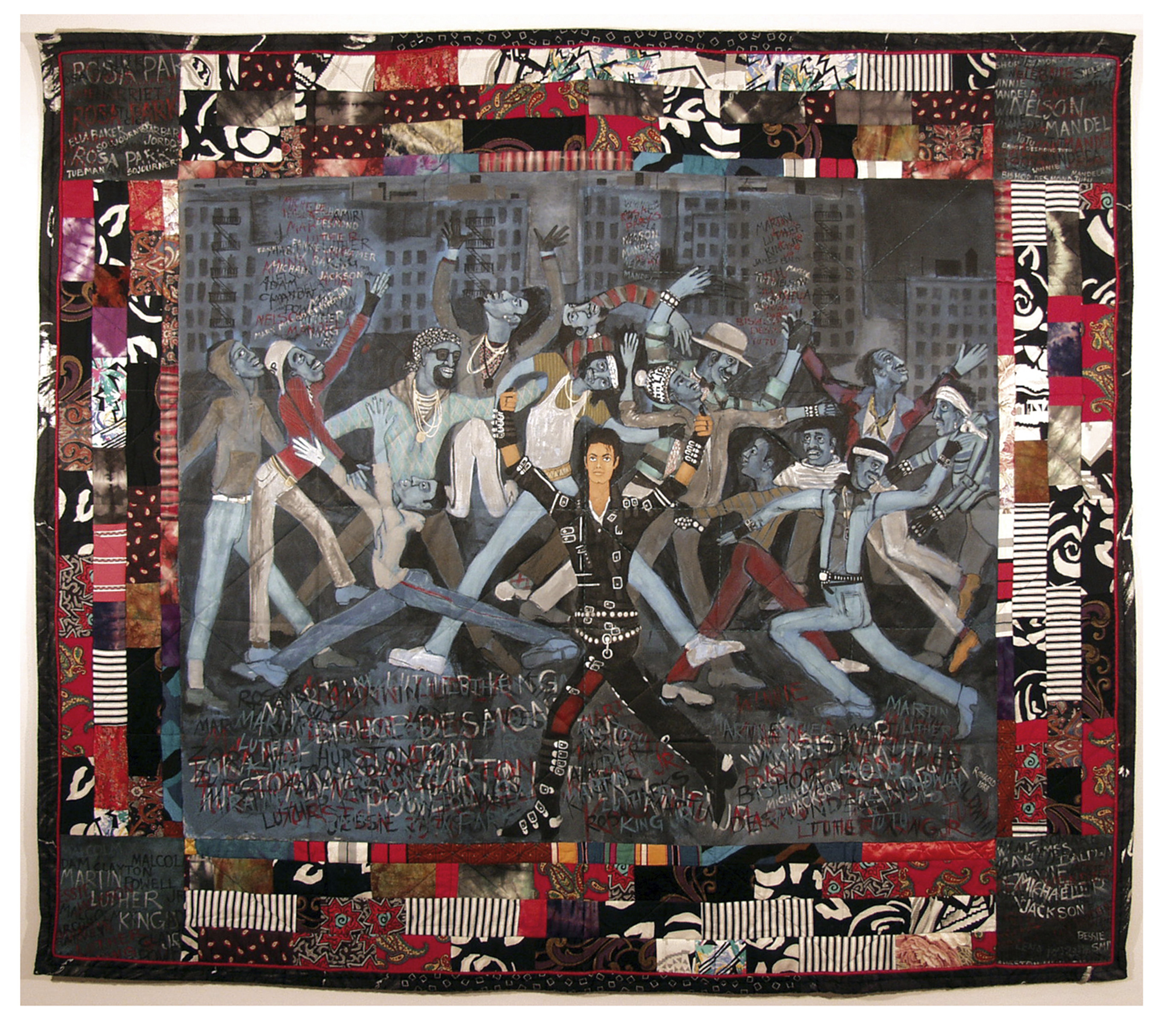 Who's Bad? by Faith Ringgold 1998. Courtesy ACA Galleries, New York. © Faith Ringgold / ARS, NY and DACS, London 2018.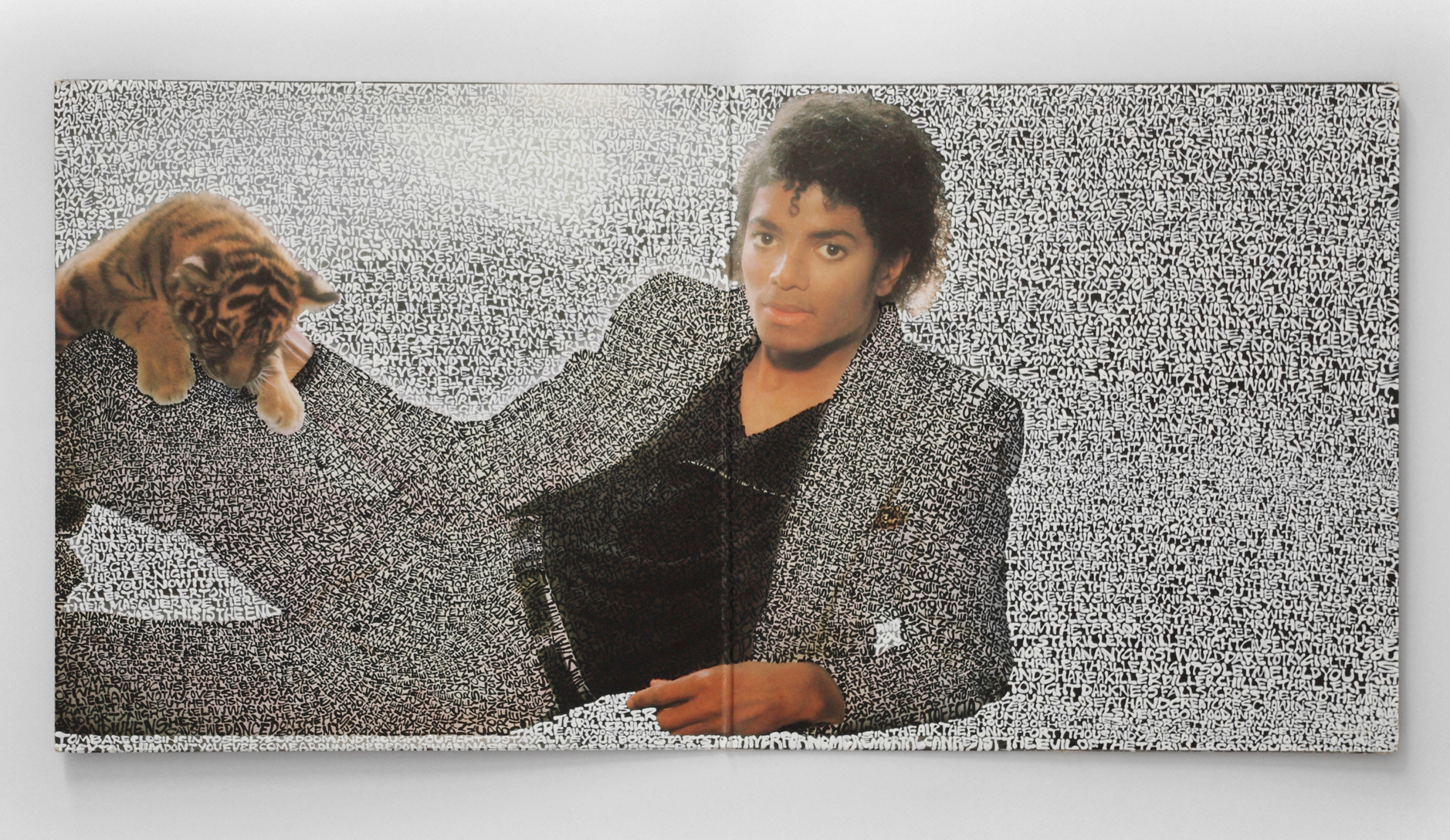 Thriller (Black and White) by Graham Dolphin 2017. Courtesy of the artist.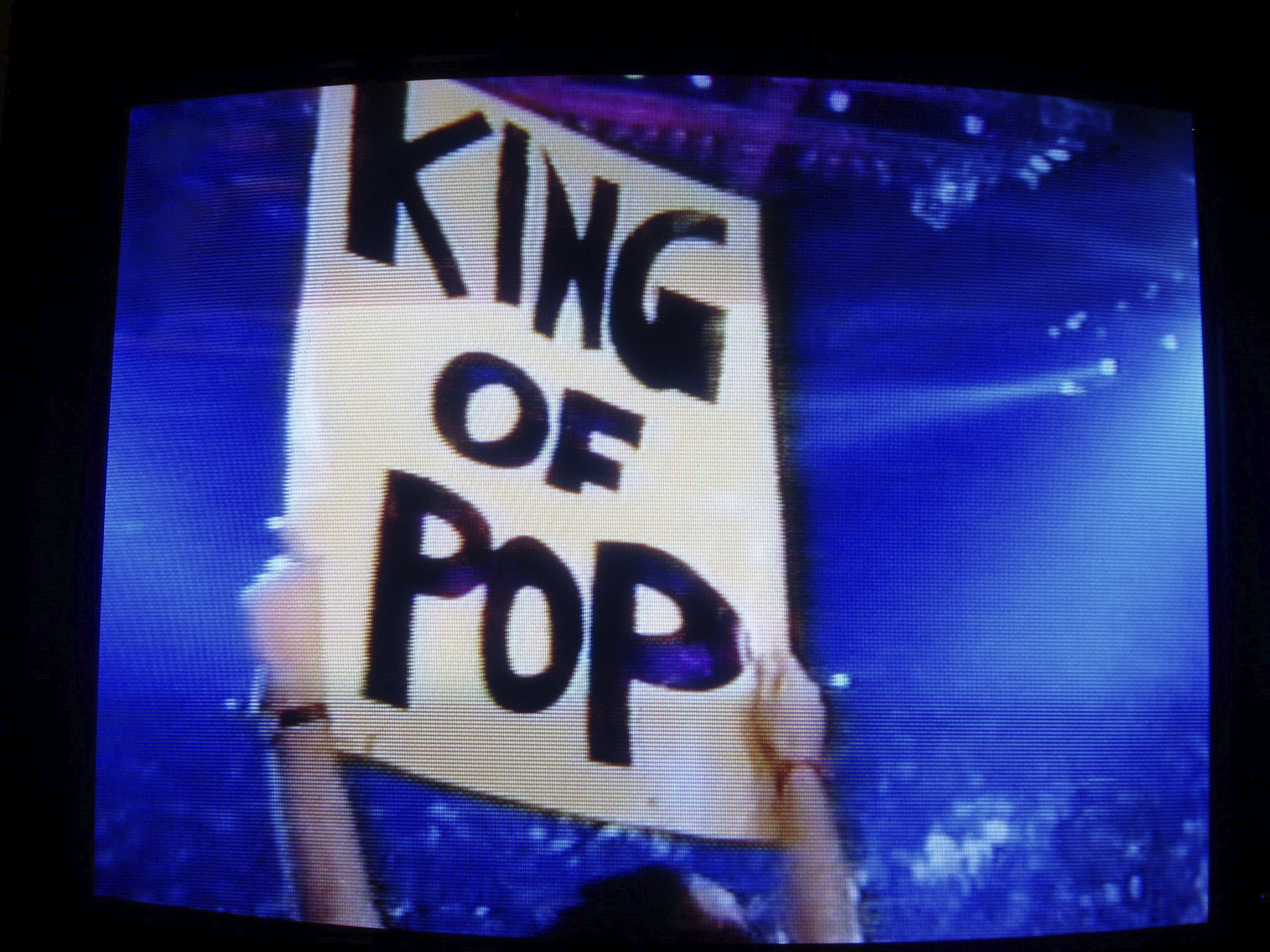 An Audience (excerpts from Michael Jackson's 30th Anniversary Special, 2001) by Rodney McMillian 2003. Courtesy of the artist and Susanne Vielmetter Los Angeles Projects.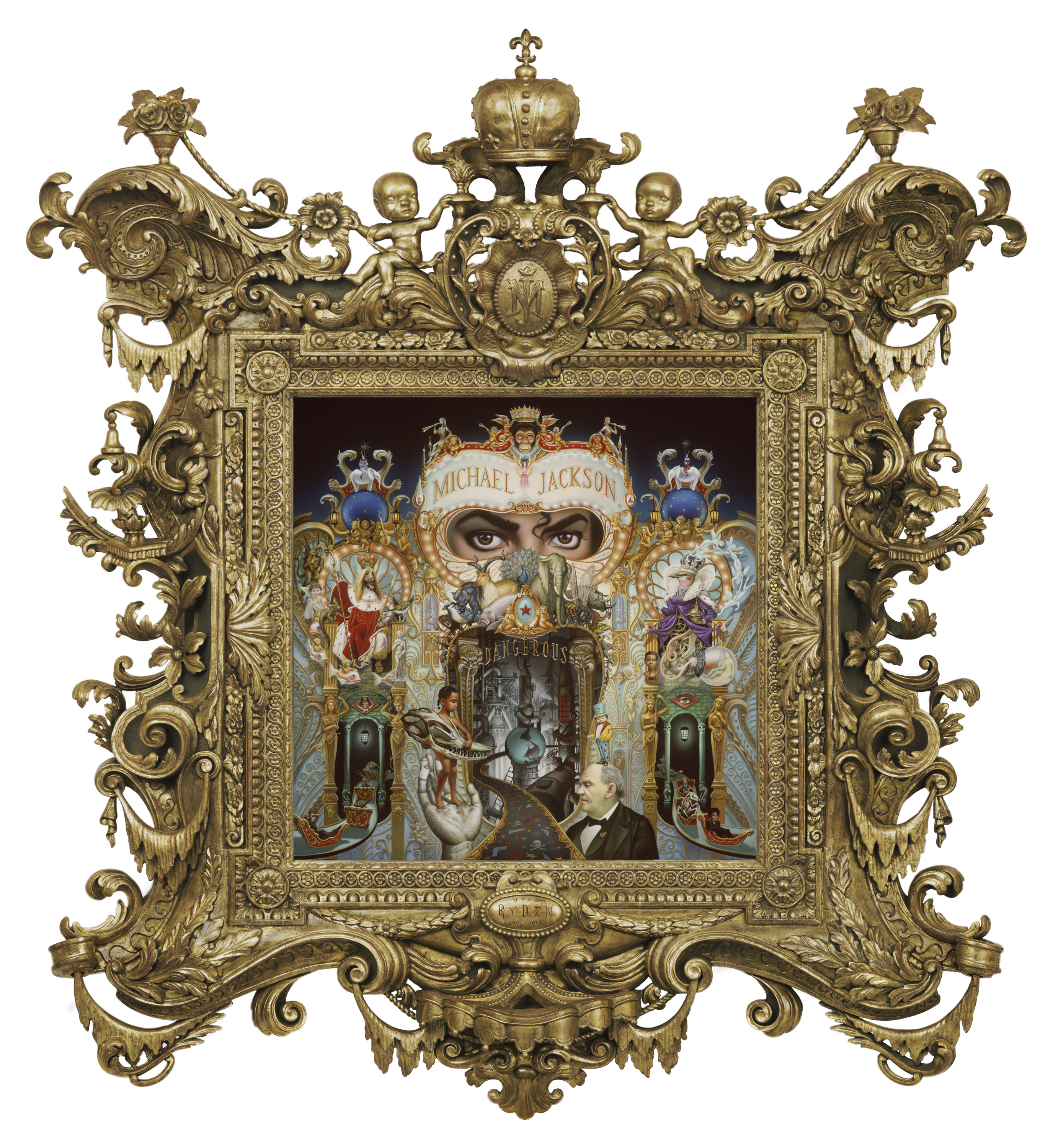 Dangerous by Mark Ryden 1991. Courtesy of the artist and Paul Kasmin Gallery.