The director of the Werq the World docuseries shares his stories and photographs of the queens from behind the scenes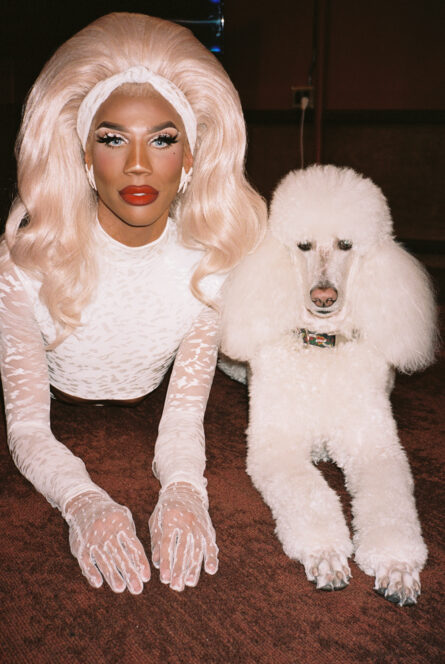 How did the Werq the World series come about? After moving to LA from New York in 2016, I got connected to World of Wonder via filmmaker Billy Luther. I was 27 and had just gotten gay-divorced (can't start early enough right?) and was frankly feeling a little down and under and not happy in LA. I'm from The Netherlands and this car driving flatland wasn't giving me the same excitement as New York – which felt like home on Day 1. I felt a connection with WOW because its founders Randy Barbato and Fenton Bailey built that company in New York City and have been trailblazing for decades since.
They asked me if I wanted to shoot a new "Day In The Life" series with some of their queens, spending an entire day with them from waking up until a performance at night. This became the "Follow Me" series on their then brand-new streaming service WOW Presents Plus. The first queens I worked with were Gia Gunn, Aja, and Vanjie (right after her first elimination). I loved making those first episodes. I opted not to use any sit-down interviews and simply let the action unfold in front of the camera. I wanted to get to a space with them where they're not "entertaining" for the camera, but just being themselves. The best moments happen when they either forget they're being filmed, or the camera becomes more of a friend in the room.
I think WOW appreciated this sort of raw and real take on these drag stars, so they asked me if I wanted to go on tour with the cast of Werq the World. …