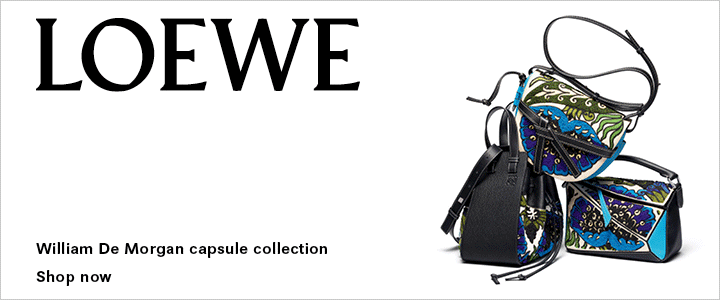 Mint introduces us to some young, queer beauties in the Colombian city described by his crush as a 'big gay Latin American Berlin.'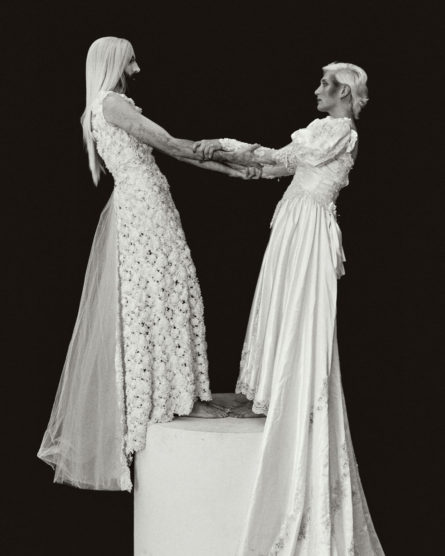 The photographer Oliver Mint ended up in Bogota because of a crush — Daniel, a Colombian boy he met in NYC about 4 years ago during his trip to the city. Daniel described the city of Bogota as "a big gay Latin American Berlin," since that moment Oliver wanted to visit and possibly find him again… He planned to visit Bogota for a month and ended up staying for six months. He told us that he fell in love with everything and everyone. I think Oliver really enjoyed his time there.
Oliver knew that he wanted to do a project in Colombia with queer people, but he wasn't as keen to reach out to anyone until he visited Manuela Pizzarro's studio back in July. "She is a costume designer from Bogota and at the time she was selling off all of her archive — racks and racks of about 200+ pieces of clothing because she was moving to Mexico City." The concept for this shoot came about after spending the afternoon shopping in her airy colonial style studio, he knew he had to shoot everyone in that space with her clothes before she moved.
Manuela is also part of the cast of people that he photographed for this series. "I cast this group of people because there was something about each one of them that felt cool/interesting to me. Also, maybe I subconsciously connected with the way they presented themselves on social media. They are a mix of artists, drag performers, models, writers, singers, students, activists etc., but most importantly they are all queer as hell!"
Will is a 24 year-old fashion designer who was born and raised in Bogota. …

New York's most historical LGTBQ beach since the 1940s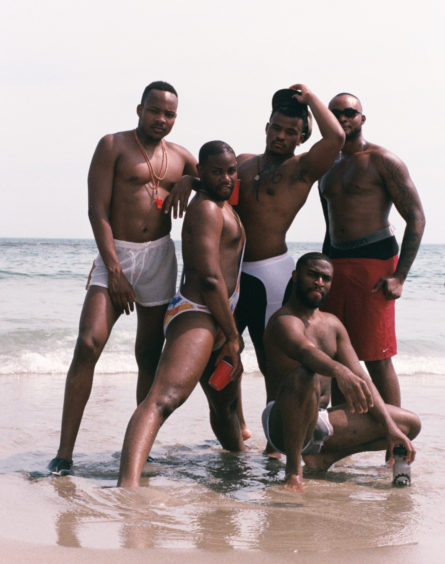 Based on bare skin and skimpy clothing, the beach can be a major source of anxiety for some – LGBTQ people included. Lucky for any LGBTQ New Yorkers nervous about baring it all, Jacob Riis Park is a haven for carefree beach days. Located just beyond the Rockaway Inlet, Riis Park Beach has been, historically speaking, the most LGBTQ-focused spot for sunbathing and swimming since the 1940s. Recognized by the NYC LGBT Historic Sites Project, Riis Park Beach is the place to see and be seen by queer-New York. If you're looking for a relaxing, quiet place to read your book and have a nap, you may want to reconsider.
On the weekends, the sand is more like a giant blanket. Anyone and everyone who is queer (and really fun) in New York will shape up and ship out to get to, dare I say, the party. At Riis there will be music, there will be smoke, there are drinks, there is laughter. It is truly a one of a kind beach experience. Not to mention that the primarily gay area is in the easternmost section of the Riis Park, sanctioned off by a cliché jetty and set in front of an abandoned hospital. This, of course, adds to the lore.
Naturally, the location is photogenic and well documented. Photographers old and young alike have long brought their cameras along to photograph scenes at Riis. Gustavo Lopes, originally from Brazil, just wrapped up his second summer in New York. …

Bags to reflect on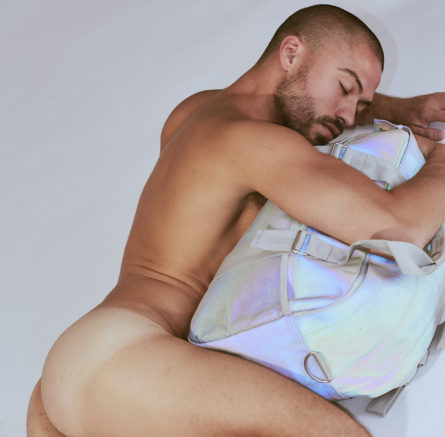 As a millennial, two things are true: I like bright, shiny things and I've been inundated with excess since I could pay for my own things. Through junk jewelry marketed to children, subscriptions to recipe guides, or something as simple as magazines, I've found that my life can be traced as an episodic timeline of different collections I've amassed, intentionally or otherwise. One specific collection of mine operates in the world of bags and backpacks. When I was in my budding youth at the ripe young age of 14, I took a fond liking to the design in drawstring backpacks, and, going forward nothing was the same. Today, I own somewhere from twelve to fourteen backpacks, but trust, not all of them are cute.
Swiss designer Julian Zigerli and design house QWSTION have collaborated on three travel bags suited for needs both mundane and ostentatious. Zigerli is a progressive designer whose collections often mix playful textiles with serious construction. GAYLETTER loves his clothing (which you can be sure to find in our latest issue) and he has a very particular taste for fabrics. The bags make no exception.
QWSTION creates great bags that are simple and refined; a bit northern European, a tad minimalist, but all around chic. (I've made it a point not to buy another bag until there was an actual need to buy one, but if I'm going to break my promise to myself and buy another bag, I'd be glad to pick up one of these.) The collaboration line of bags includes a daypack, a "smaller version of the classic backpack," a weekender, a versatile duffle bag with the capability to transform into a backpack, and a toiletry kit suited to hold the essentials, like poppers and maybe a toothbrush! …

Brooklyn-based photographer Gustavo Lopes documents Riis Beach in the midst of summer.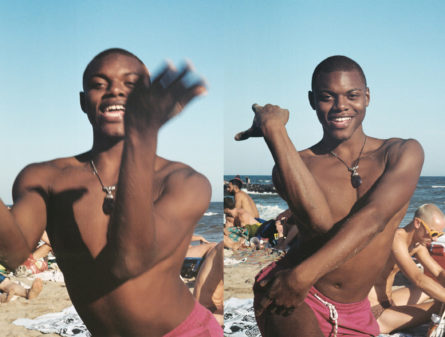 About an hour's train ride from Lower Manhattan is the iconic (if not well-kept secret) Riis Beach. Named after Jacob Riis (the 19th century "muckraker" journalist and photographer), the beach is just west of Rockaway Park in Queens. At some point or another in the last century or so, Jacob Riis Park has hosted a children's hospital, WWI naval air station, Art Deco bathhouse, and softball field. And now it's a cute destination for a delightful day trip with your friend, boo, sibling, or self.
The first time I heard about Riis Beach was one Wednesday evening in June when Abi and I were laying out  GAYLETTER's weekly newsletter (No. 404). Upon looking for a photo to pair with that Sunday's "Do: Riis Beach" post, Abi found this wacky photo of a guy wearing this Tina-Turner-Meets-Dragon-Ball-Z wig and said that it fit the personality of the beach perfectly. I knew I needed to see it for myself.
Last month, my best friend Ahmad and I hopped on the 2 train and headed out to Riis. If you've never been, the first thing you need to know is that there are two parts to it: there's the straight side (near where the Q22 and Q35 buses drop you off) and a gay side, which is to the left, in front of the abandoned hospital. That's where Ahmad and I went, and that's where Ahmad met Gustavo Lopes. We just happened to go while Gustavo was documenting the beach that day. …

With the normalizing of diplomatic ties, visiting Cuba is now an option for Americans. But is it worth it?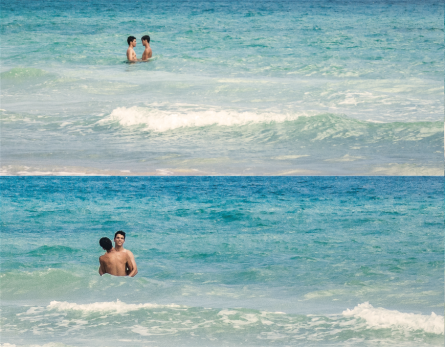 In March 2015, my husband and I traveled to Cuba. After decades of crippling sanctions, overbearing state control and relative isolation from the rest of the world, the Caribbean country is changing. You immediately get the feeling on the streets of Havana that things are opening up. It's just in the air. And that's true for Cuban queers more than anyone.
Under Fidel Castro, homosexuals were considered "undesirable," and homosexuality was deemed counter to the spirit of revolution. In the early '60s, gay men were sent to "re-education camps." But over the last 20 years, anti-gay laws have been steadily eliminated and the LGBTQ community has enjoyed growing social acceptance. Much of that, particularly in the last few years, has been helped along by the fact that the current Cuban leader, Raúl Castro — Fidel's brother — has a daughter, Mariela, who is active in the government and a champion of LGBTQ rights.We were excited to connect with Cuban queers to get their perspective on all the changes…and maybe get lucky, too. This proved much easier and more complicated than we expected.
Some things to know about Cubans: 1) They are some of the most friendly and attractive people in the world. 2) Very few of them speak more than basic English. 3) They are very poor. Just how poor? The average government job — which, until fairly recently, was the only kind of job you could get — pays the equivalent of 20 USD per month. Even in Cuba, where mojitos can go for $2 or $3, that won't get you far, so pretty much everyone is somehow on the hunt for foreigners and their currency.
…

Environmentally sustainable industrial-minimal-chic in the center of Berlin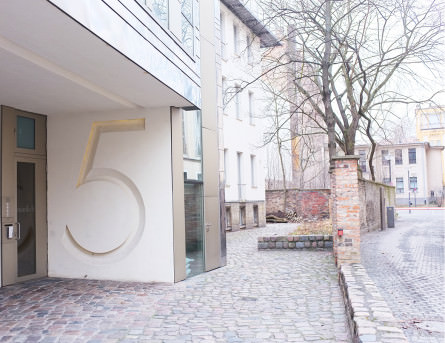 If I had to choose the favorite place I've stayed at in Berlin, I'd probably choose Miniloft. I love the apartment style of their accommodations, allowing you the freedom to cook and really settle in like it's your own place. In addition, Miniloft is designed and decorated much like I'd want my own apartment to look, a remarkable synergy of industrial minimalism inside and out.
Miniloft is located in the heart of Berlin, in the Mitte neighborhood. Formerly part of East Berlin, Mitte is now a pulsing center of Berlin life, full of cafes, art galleries, and cute shops. Much like the neighborhood in which it is situated, Miniloft is an exemplar of the intermingling of old and new Berlin; literally consisting of a renovated 1890s building and a contemporary addition of bands of glass and stainless steel that extend the building into the air above the street below.
The building is half a block from the Museum für Naturkunde (Natural History Museum), and around the corner from the Brecht-Haus Museum, as well as a famous cemetery where figures like Hegel and Brecht lie buried. It's only a five-minute walk to the nearest U-Bahn station.
I stayed in their "extroverted" style apartment, which features a stunning 40 foot glass curtain wall running the length of the apartment. I love that particular blue-grey light that permeates Berlin, and the apartment's glass walls let it in in droves. The apartment is simply beautiful, all of its aspects composed from a neutral palette with delightful orange accents coordinating with concrete and wood. …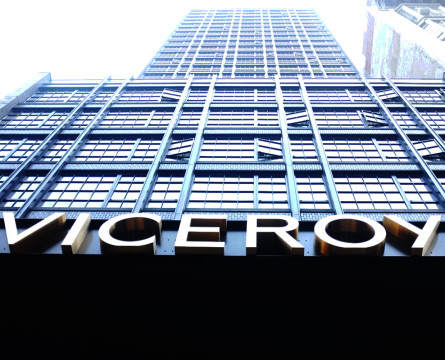 A couple weeks ago, we had the pleasure of staying at the new(ish) Viceroy Hotel on 57th street near Central Park. The hotel was designed from top to bottom, by renowned design firm Roman & Williams (past credits include The Ace NYC, The Standard, Freehand in Miami…pretty much everywhere we like to stay.) The hotel has amazing views of the park from most rooms, and the rooftop and an exceptional resturant/diner called Kingside on the ground floor.
We invited a few friends over and had a little pre (and post) party in our room. If you're looking for a place to stay during this year's NY Pride festival we couldn't recommend this place more. The hotel is doing a special deal between June 21-28, 2015 that is worth checking out. "The NYC Pride package includes: two cocktails on arrival, breakfast in bed and two Bloody Marys, 20% discount on hour-long massages or facials at Yelo Spa, face mask for the morning after and late check out."
It's a pretty sweet deal. Below are a couple of pics from our stay at the hotel to give you some idea what you can expect from the place. Enjoy!
Arrival lewks. 
Roman & Willams also designed the building as well as the interiors. 
The friendly check in staff. 
We opened a bottle of Rosé 10 minutes after we arrived.
A moody shot of Parker enjoy the view. 
Of course we always travel with a copy of GAYLETTER Magazine. …

Berlin's hotel of the hour.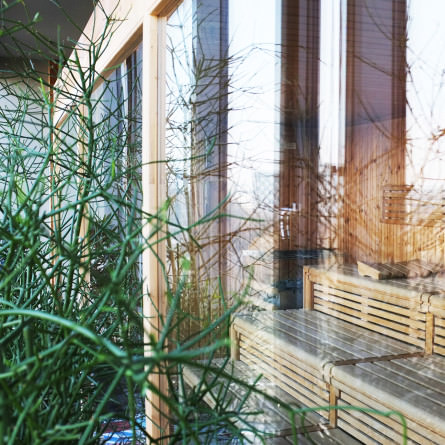 Previously, when I thought of the Berlin Zoo, my first association was the scenes from Christiane F. – We Children from Bahnhof Zoo where 14 year old Christiane and her boyfriend turn tricks for heroin at the Bahnhof Zoo station. Well, that, and the Helmut Newton Foundation, which is on the opposite side of the tracks across from the actual zoo for which the station is named.
Today I have a few more associations, which are decidedly less bleak than those relating to Christiane F. I recently stayed in a delightful room overlooking the Zoo at the 25hours Hotel Bikini Berlin. The hotel is the most recent property from the Hamburg-based 25hours Hotel chain. It is located in the newly renovated Bikini Haus, a modernist complex built in the 1950s along the edge of the Berlin Zoo. The Bikini Haus, which got its name because the top and bottom structures are separated by an open-air floor between, now houses a shopping center and restaurants in addition to the hotel.
The location is a bit surprising for a hip hotel in Berlin. It's in the west, near affluent Charlottenburg and spots like KaDeWe, far from the grit and decay of eastern neighborhoods like Kreuzberg, Friedrichshain or Neukolln that epitomize the city's "poor but sexy" moniker. Of course, with Berlin's public transport you can quickly ride over to those neighborhoods at any time. But the area around the hotel is worth reconsidering. In addition to the previously mentioned Helmut Newton Foundation and Zoo, the area has several other institutions that merit a visit. …

A hot pink hotel next to the city's coolest neighborhoods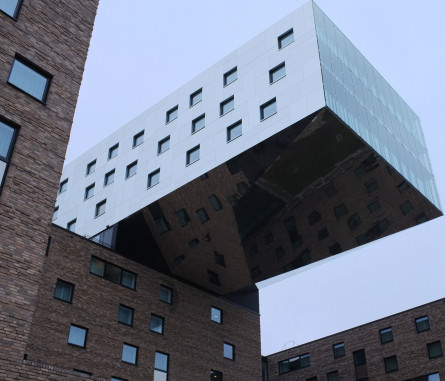 On a recent trip to Berlin, I stayed a few nights at the nhow Hotel. It is appealingly located on the picturesque banks of the Spree, and walking distance from some of Berlin's (and by extension, the world's) best clubs. The hotel, which is "music" themed, was a perfect home base for a few days of exploring Berlin's nightlife; an oasis to restore, recharge, and refuel before embarking on another debaucherous bacchanal.
The nhow very much belongs to its environment. To begin with, the preponderance of pink in the nhow's interior design coordinates perfectly with Berlin's famed pink water pipes that you'll see protruding from construction sites all over town. Nestled between the hip neighborhoods of Friedrichshain and Kreuzberg, and sharing a street with MTV Berlin and Universal Music offices, the hotel is part of a swath of recent development along the banks of the Spree that has been changing the face of the area. An image of the hotel was recently used in a satirical flyer for one of my favorite Berlin parties (Homopatik at ://about blank), but if the intent was to critique large developments like nhow, the image also succinctly illustrates the ambivalent coexistence of bohemia and capital, where countercultural phenomena such as queer parties and their cheeky promotional materials provide cultural cachet that investors and real estate developers cash in on.
Located at this tenuous nexus, the nhow Berlin provided me with the best of both worlds: a decadent breakfast buffet to sustain a 10 minute walk to Berghain followed by 10 hours of dancing there, (Watergate, ://about blank, Club der Visionaire, and Suicide Circus are all also a short jaunt away) and a luxe gym, two saunas, and steam room to unwind in the day after. …

An adventure to one of the world's gayest islands.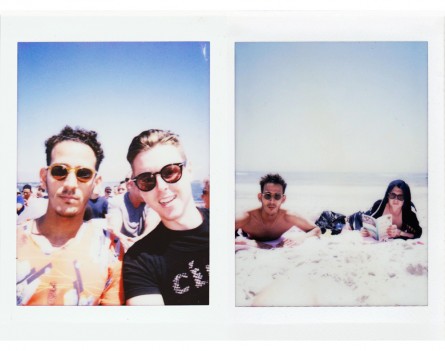 Last year we were terribly under-prepared and found ourselves stuck in the hot city while everyone was going to the beach in Fire Island. We decided to say 'fuck it' and just head up there and see what we could make happen. Here's what we did.
No trip to Fire Island, New York's homo-away-from-home, is completely free. The trick we're going to give you is one of the oldest in the book, but it's a good one. Basically you are going to have to pay for your transportation, and you may have to buy a drink or two, but that should be about it.
First up, here's the rule for going to Fire Island without a place to stay: if you're comfortable sleeping on the beach as a last resort, then everything will be OK, but you shouldn't have to. First, pick a weekend when people you know will be there. You don't have to know them well, you just have to know them. Send them a message that you'll be on the island beforehand and then when you arrive send another. Catch up with them, be friendly, and make an effort. People are more welcoming in Fire Island because they're in vacation mood.
The trick is to not tell them you have no where to stay at first. Wait until you've been hanging out for a while. I've never been to a house in Fire Island that didn't have a couch, and if you and your friends go out for the night, and you don't meet a dude to go home with (that's really the golden ticket), there's a pretty high chance they'll let you sleep on it. …

We spent a night at SOHO's newest hotel. It was the cutting up.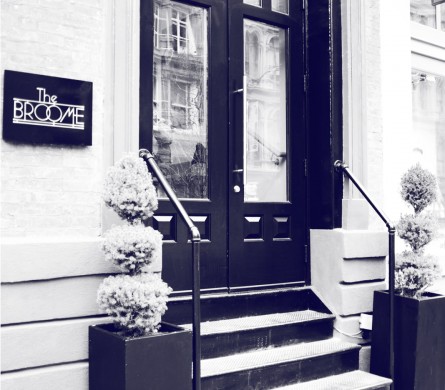 Abi and I recently spent a night in the penthouse suite at The Broome Hotel in SOHO. The hotel is very unassuming, it's entrance you could easily walk by without noticing what was going on inside. It's a 14 room establishment that has something pretty incredible going for it: a gorgeous open-air courtyard it's built around. For a city as tightly packed as NYC it feels almost sacrilegious to not fill in every square foot of available space, but boy is it wonderful edition to the hotel.
It was Oscars weekend when we visited, so we decided to invite a few friends over to watch the show. Being in the penthouse there was plenty of space to fit everyone in (I just love how that sentence sounds). The hotel has a very classic feel to it. Rooms are subdued and understated. Once you're inside the hotel, you really could be anywhere. The courtyard acts as a buffer, helping to soundproof the city around you.
Attached to the courtyard is a very Parisian-like cafe, that will soon open to the public. It serves all sorts of traditional French dishes, and is undoubtedly going to be a hit with in-the-know locals wanting to impress their companions with this hidden gem.
We took a few photos while staying at The Broome and asked the manager of the hotel to answer a few questions about the hotel. Check it out below.
How long have you been open?  …

We spent a week at the newly opened hotel in LA's Koreatown.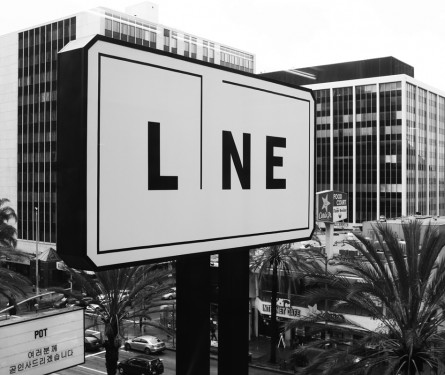 We'd been hearing about the recently opened The Line Hotel in Los Angeles for a while now, so on our last trip to LA had to go check it out. It's a very cool space, which comes as little surprise considering the people behind it, The Sydell Group, is also connected with the Ace hotels in New York and Palm Springs, the Saguaro hotels in Scottsdale, Ariz., and Palm Springs, the NoMad Hotel in New York, and the Freehand Miami hostel in South Beach, Miami. Sean Knibb of Knibb Design in LA is responsible for the interiors.
Located in Koreatown the "388-room lodging is surrounded by a big night-life scene, blocks from a snazzy 24-hour Korean spa, three miles west of downtown, six miles east of Beverly Hills. When they open, the hotel's restaurants are to be Pot (hot-pot cuisine) and Commissary (vegetarian focus), run by Roy Choi, the prolific purveyor of Mexican Korean street food."
All the other times we've visited LA, we've stayed in West Hollywood — mainly because it's closer to the stuff we're interested in (and I don't mean just gay bars…but that helps). Being in Koreatown was a new experience. It's perfect if you're in to Karaoke or the BCD Tofu House, and for those with artistic interests LACMA is only a few minutes away on Wilshire Blvd.
The rooms at the Line are very comfortable, but quite small, and filled with too many designer knick-knacks. If you can, book a room with a Hollywood Hills view. …