The latest exhibition of special edition prints exclusively at Tom of Finland Store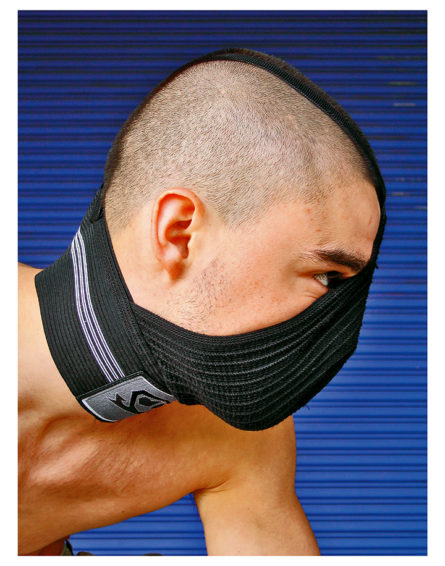 The Tom of Finland Store is equal parts online boutique and gay art gallery. We've seen exhibitions of work by Bruce LaBruce, Jack Pierson, Daniel Trese and now their latest — a collection of special edition prints by the artist Slava Mogutin (titled Slava Mogutin: XXX Files) exclusively available on their site. The online exhibition launched in December 18th, a day after Tumblr decided to ban adult content. It's one of the dumbest thing we've heard about this year, wasn't pornography the only reason why people went on Tumblr in the first place? Our GAYLETTER XXX Tumblr got closed down after a few successful years and a massive following, but you know what, who cares, it's time we all leave Tumblr and show them that we don't need to support their regressive, homophobic ideals.
"For me, the personal is political and the political is personal. At the time when our fundamental constitutional rights are under attack, I believe that queer imagery can serve as the most effective weapon against hypocrisy, bigotry, and censorship. When they censor my work either on social media or in real life, my response is always — double up on the queer, double up on the fight and what they don't want to see. I want to shine light on the darkest corners of human nature and sexuality as a way to understand and peacefully coexist with each other, because being different is a blessing, not a curse." — Slava Mogutin.
This exhibition is composed of photographs, performance and film work from different stages in Slava's career. …

A new initiative from the gay app seeks a more diverse image representation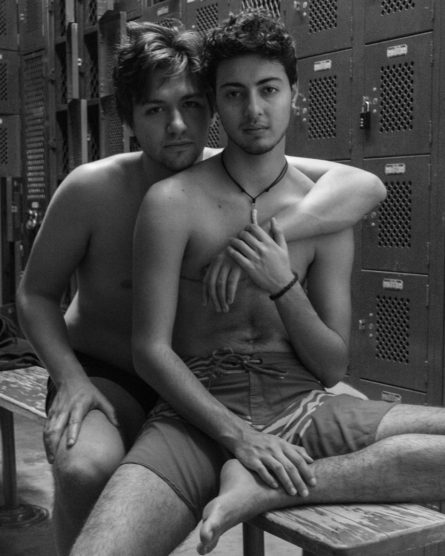 In attempts to create a more realistic representation of the many faces that structure the L.G.B.T.Q., we teamed up with Hornet in their Queer P.O.C. efforts — an initiative focused on creating a more accurate depiction of the varied L.G.B.T.Q. community.
Over the winter we reached out to a few young photographers and asked them how we could collaborate to capture a more realistic looking intimacy within the community. We casted some boys, the photographers grabbed a few of their friends, and together we created a new set of stock imagery. As Hornet strives to redefine the gay app, we're happy to help begin showcasing more of the burgeoning LGBTQ+ community. The initiative has only just begun — there's much more to see!
Giancarlos Montes, a recent graduate of Purchase college said his practice describes a type of world making, which interrogates the possibility to see beyond reality into the world of a new fantastic. "Queerness," he says, "produces an interrogation of the heteronormative matrix and suggests a movement towards a new knowing that pushes between a humanist logic and a structuralist one. The humanist assumes that the self is a discrete, knowable, and controllable thing. The structuralist suggests that the self is incoherent and dependent on a series of symbolic coordinates that are structurally unstable. Improvisational sight lines, that are attuned to self shattering, illegible subjectivity and possibility, have become the foundational qualities of my own queerness."
His father is Puerto Rican and his mother is Argentinian. …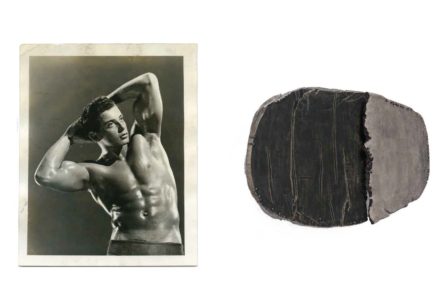 The result of being affiliated with the country's premiere LGBTQ arts outlet and also having a friend put my damn email on the Gucci PR blast, I get a mix of bullshit in my email. Sometimes, I get brilliant ones. We like to think it's the result of someone who is actually doing their job, and the Tom of Finland Store always knows the best of gay culture. Their most recent pitch didn't disappoint. Jack Pierson's photography has always blended the indelible tones of camp with unabashed complacency — photos by Pierson are traditional in a compositional sense and often highlight beautiful men, so you can see why he shot the cover for GAYLETTER Issue 1. (He also makes sculptures and mixed-media).
"Following the critically acclaimed online exhibition Bruce Labruce: Faggotry, Tom of Finland Store is thrilled to present JACK PIERSON: TOMORROW'S MAN, an online retrospective of the artist's ongoing series of publications Pierson has developed in collaboration with contemporary artists. TOMORROW'S MAN takes viewers on a dizzying visual journey encompassing the full spectrum of cultural references combining archive material with contributions from selected artists, illustrators and writers. The online platform provides a mesmerizing web-adapted overview of the publications to date, an insight to Pierson's intimate photography and the community of artists he surrounds himself with."
It launched on Friday, March 2nd, see a preview below.
Then, go ahead and browse the works…
…

Our recommendations for the holiday season and beyond!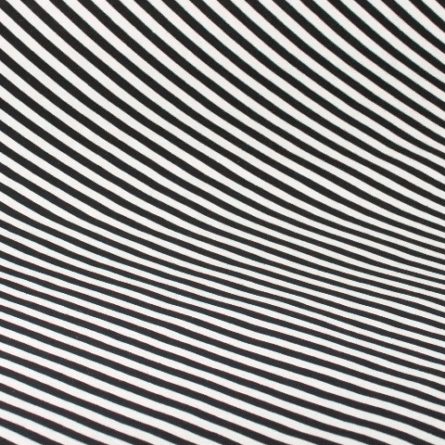 Attention all holiday shoppers, you don't have to look any further! Whether you're shopping online to soothe your social anxiety, or are just Mx. Last Minute like many of us, consider the hardest part about gift-giving done for you. We've done the research and sifted through a bunch of outlets to provide you with the perfect gifts for your friends, family members, partners or that person you really want to sleep with again. They might be femme, they might be trans, they might be gay or they might be questioning, but who cares! Anything on this list you can gift to those you love with with light in your eyes and good-taste in your heart. Expect a "Yas!" to sashay right out of their cute little mouth once they get to unwrapping.
From the beloved New York-based Malin+Goetz, to the brand-spanking new LIT by Char Defrancesco, please pour yourself a drink and have a gander at this here list. It includes Amanda Lepore, Tequila, Tom of Finland, Marc Jacobs and a bunch of other very sexy ideas for the holiday season. It's shopping with a queer-twist and was curated with our community in mind, because the world is waiting for us to fail and go away, but here are a bunch of gifts that reminded us that damn, queers really do have the best taste!
MALIN+GOETZ – Cannabis Eau de Parfum
Combining the faint aura of cannabinoids with sophisticated and seductive earthy notes, Malin + Goetz's latest scent, casually named "Cannabis," is an cheeky gift to give anyone who loves the occasional puff. …

TV:

Boulet Brothers DRAGULA Season 2

Wow wow wow, I just had one of the gaggiest Halloween nights watching the first episode of season 2 of Dragula, these bitches are serious. For those of you that don't know about this show, Dragula  is a drag competition hosted and created by the Boulet Brothers — it's the "search for the World's Next Drag Supermonster." Season 1 of Dragula was released on YouTube and I immediately got into it despite the bad sound quality and low production values. This second season got picked up by OUT TV which allowed them to up the production and they also brought on board the winner of season 1, Vander Von Odd (Antonio Yee), as a production designer. The show is terrifying and "disgusting" (both positives for this genre), and is a combination of Fear Factor and Rupaul's Drag Race, but really it's its own scary, filthy wonderful thing. Back to that first episode of season 2, the floor presentation (which is the runway show) was nuts. A lot of the looks could've been in the finale of the last season. They are really stepping it up, the guest judge was Willam, (yeah that's a spoiler, but whatever) she criticized the queens saying things like "Quit Drag," "ugly," just watch her, she was mewd. I am not gonna tell you more, cos I don't wanna ruin it. You may have to turn your head to the other side of the room during the extermination part of the show. I am so glad Dragula exists, don't you agree with me that we need drag queens on TV all year around? Can't wait for episode two, I already have some favorites… —Abi
Search Boulet Brothers on YouTube.
Web:

The Gay And Wondrous Life of Caleb Gallo

Called "Will and Grace on speed" by IndieWire, The Gay And Wondrous Life of Caleb Gallo is an L.A. based online series that explores "the complexities of relationships, friendly and romantic. Blurring the lines of expected troupes through random comedy and a realistic, interconnected interaction." That last quote I found on IMDB. It's kind of a sterile description, but better than anything my tired arse could think up. The episodes in this series are longer in length than most web offerings and there's not really much plot to drive them forward. The reason they're so enjoyable is because they're incredibly well acted, written and shot. They're also just bizarre enough to keep you on your toes, never quite sure what might happen next. The series was created by Brian Jordan Alvarez in 2016. Clearly, he's fated for much bigger things. Or not. Either way we'll be keeping our ears and eyes open for the new episodes to come out. P.S. I just discovered that he recently released a feature-length piece on YouTube titled 'Everything is Free'. Not sure what it's about, but def worth also checking out. —tom
youtube.com
Web:

DRUGSLAB

Doing drugs can be fun, dangerous, scary, exciting, life changing, boring... people have been doing them since FUCKING FOREVER. Applying a judgement to drugs (good or bad) is simplistic and kind of a waste of time. The fact is, people are going to take them, so we might as well educated people how to take them more safely. Drugslab is a fascinating YouTube series from Holland where the hosts take real drugs on camera so viewers can learn about their effects, and risks. I have been binging the show for the last few days. The hosts are in their early 20s and are as cute as pie. They're wholesome and giggly and up for anything. In one of my favorites, one of the hosts masturbates while inhaling poppers to test whether it will give him a better orgasm. It does! In another the female host smokes DMT and is transported to another world filled with mostly friendly little men in pointy hats. Only one host at a time takes the drug while the other acts as a kind of trip sitter / interviewer, probing the high host about the physical and mental effects. The drug taker is also attached to a heart rate monitor and thermometer, and we can see the readings on a screen in the background. They also have an EMT on set in case anything goes wrong. When I lived in Holland years ago, I was amazed how far ahead the country was in terms of sensible drug policy. It does not surprise me at all that they would create a show like this. If you'd like to know why Miley Cyrus was babbling like an idiot in that video in which she smoked Salvia or why people act like such cucks when on coke then check out Drugslab. It's super informative and entertaining. —tom
Listen:

PODCAST – WHO? Weekly

It's podcast time! This one is a tad niche, but isn't that the brilliance of podcasts? There's literally something for everyone! Who? Weekly is hosted by Jezebel's Bobby Finger and former Vulture staffer and current MEL deputy editor Lindsey Weber and it focuses on celebrity culture of a very particular kind. If you've ever wondered who Bella Thorne is and why she has 15.8 million followers then these two will get to the bottom of it for you. Bobby and Lindsey divide the celebrity world into the "whos" and the "thems." Thems are the legit A-listers, Angelina, Oprah, Madonna etc. The whos are the D-listers that leave you bemused when they pop up continual in your social feeds. Most people choose to block these people out while a select few MUST get to the bottom of why anyone should care about them. If you're one of those people (sadly, I am) then this is just the podcast you didn't know you needed. Lindsey and Bobby have great chemistry and are a lot of fun to listen to. I stopped reading celebrity sites years ago, so Who Weekly is a pleasant dip back into that cesspool. A little trashiness never hurt anyone. —tom
Available wherever you get your podcasts
Listen:

Food 4 Thot Podcast

As you may have gleamed from reading GAYLETTER, I love a podcast, especially one aimed at us homos — there's honestly not that many good ones out there. A new addition to this group is Food 4 Thot. Hosted by Joe Osmundson, Tommy Pico, Fran Tirado and Dennis Norris II — the podcast discusses everything from "sex, relationships, race, identity, what we like to read, and who we like to read." The hosts are all writers, Fran is an editor at Hello Mr. Magazine, Tommy is a poet and the "founder and editor-in-chief of birdsong, an antiracist/queer-positive collective, small press and zine," Dennis and Joe have written for online publications including Gawker and The Los Angeles Review. They've only produced a couple of podcasts so far, and are clearly warming up to the medium. In the two episodes I heard they sounded open and honest (mandatories for a successful podcast) and covered a good range of topics. I am having a little trouble differentiating the voices, but that's often the case when a podcast has more than 3 people (it's weird how one extra voice can make such a difference.) If you are looking for a new queer podcast to add to your rotation, Food 4 Thot is def worth a listen. —tom
food4thotpodcast.com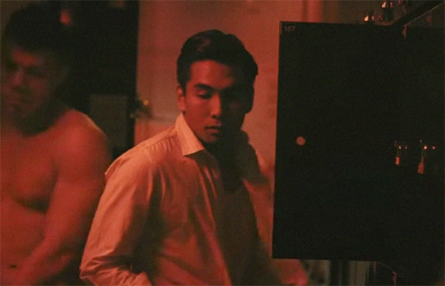 It's amazing how Gay YouTube has become. I remember spending hours watching those "It Gets Better" videos on my smartphone into the early hours of the morning as a teenager. In a way, YouTube not only helped me figure out the person I was, but also the person I could look forward to becoming. It sort of evolved with me, and now those grainy confessional webcam vids have become high-production web series. One cool standout is People Like Us. Shot and based in Singapore, the seven-minute episodes track the lives of four gay men living in a country where, although rarely enforced, homosexuality is technically illegal. Therefore, common things like Grindr, saunas, and awkward first dates gain new dimensions.
The characters frequently flip-flop between English and Malay (sometimes during the same sentence) and the locations are gorgeous. It's great to see the nuances of gay life play themselves out, and this repressed vantage point doesn't hurt. But People Like Us' stand out quality is its depiction of loneliness as a global experience. Rai, with a heart-melting puppy dog smile, charisma, and killer bone structure, spends a significant portion of the season on Grindr – hitting brick walls through a carousel of first dates. Western viewers will connect with the show by seeing, even while living in a less accepting era, that we all have the same vanities, the same anxieties, and the same sexual frustrations.
There's a great moment when two of the characters are quizzing each other about their Friday nights. …

Listen:

Rereaders Podcast

Shit is getting a little too real this week. I can't open Facebook without being slapped in the eyeballs with another egregious headline highlighting the fuckery that's going on at 1600 Pennsylvania Avenue. It's dark times, for sure, which is why I want to recommend a podcast from far, far away where is it currently summer and nothing bad ever happens. Yes, I am talking about Australia, where I am from, and also where this podcast is from. It's called The Rereaders and it's a "fortnightly literary and cultural podcast." It's hosted by Mel Campbell, Sam Twyford-Moore and the very hot (if my recent google image search is to be believed) Dion Kagan (pictured). Topics cover films, books, art shows and in the lastest episode, an adorable discussion about the state of Melbourne beaches. Some of the content is very Melbourne focused, but that just adds to the show's charm, if you ask me — it's like taking a trip to hang out with some very smart friends on the other side of the world. The podcast is on a short break, but will return any day now. I suggest you catch up on past episodes, or if you're really adventurous, read the books they mentioned in their last episode and then join their book club when the next season returns. —tom
Available wherever you get your podcasts
The legendary queen takes on the next four years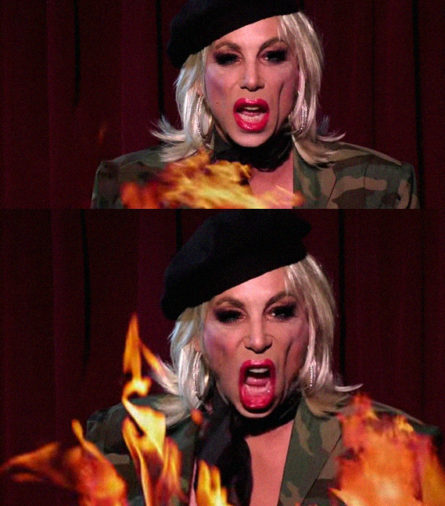 I was on the train this morning noticing how wonderful the blue sky looked and I swore I heard a vinyl scratch when I remembered that Trump is moments away from being sworn into office. As I write this post, Tom is asking me: "Am I supporting Trump if I watch the live stream?" And later, "Oh my God, is this a joke? This band has been playing for so long. This is like watching a parody!" He was talking about Three Doors Down and some other idiots playing mediocre farm-Rock on national television. [Editor's note: Tom continued to complain about whatever drummer was hired to bang haphazardly in front of the Lincoln Memorial. I agreed.].
What really should have happened at the inaugural concert was drag. Drag, drag and some more fucking drag!
Drag queens acquire the rare skill that is essential to pure comedy: total (albeit succinct) deconstruction of a narrative that will teach you a lesson, hunty.  The legendary Sherry Vine is not letting the next four years come for her. No, in fact she's definitely coming for it. She's just premiered a parody of Billy Joel's 'We Didn't Start The Fire,' but instead completely ransacks recent queer history, from "Mattachine society," to "Ronald Regan's tight lips" to Kim Davis. I mean this song literally covers everything. If you've lived under a rock for the last 4o years you could watch this video and get caught up to date with recent queer history. …